Sugar prices increase, again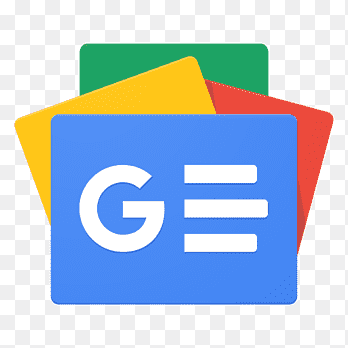 For all latest news, follow The Financial Express Google News channel.
Sugar prices have shot up to Tk 95-110 a kg in the retail markets, marking a fresh hike in the last two days amid rocketing import costs.
The price of sugar witnessed a hike of Tk 10-15 a kg in the last one and a half weeks, increasing sufferings of the consumers already struggling hard to cope with the skyrocketing prices of all essentials.
Refiners recently urged the government to fix the maximum retail price of packet sugar at Tk 100 and loose Tk 95, according to the Bangladesh Sugar Refiners Association.
But before getting any affirmation from the government, the refiners have already raised sugar prices, referring to appreciation of the US dollar against the BDT as the key reason.
Loose sugar was sold at Tk 90-95 a kg and packet Tk 100-110 a kg on Thursday.
Belal Hossain, a grocer at West Dhanmondi, said companies had stopped supplying packet sugar.
Loose sugar is being retailed at Tk 92-95 a kg as wholesale prices jumped to Tk 88 a kg in Dhaka's Moulovibazar market.
He said a maund (37.32 kg) of sugar was selling at Tk 3,300 at Moulovibazar which was Tk 3,000 just a few days back.
Md Al Faruqe, a Moulovibazar-based trader, said refiners had been charging Tk 86 for a kg of sugar for the last week.
He said they were selling at a minimum profit of Tk 0.25-0.5 a kg.
However, prices of sugar varied Tk 8.0-10 a kg depending on areas and grocers.
Only a few shops had some old packets of sugar - Tk 85 a kg; they were found selling the old stocks at Tk 90-Tk 95 a kg. "Despite the rocketing trend of US dollar as well as high prices in the global market, the government is still realising total duties at Tk 30-31 per kg now," Bangladesh Sugar Refiners Association Secretary General Golam Rahman told the FE.
He said the sugar they were now marketing was bought at $550 a tonne (Tk 60 a kg). He said duty on sugar was Tk 21 which has surged to Tk 30-31 in recent weeks.
Total import duties on raw sugar are Tk 3,000 customs duty per tonne, 30 per cent regulatory duty, 15 per cent value-added tax (VAT), and 4.0 per cent advance income tax.
"We have urged the government to either source dollars from Bangladesh Bank at their fixed rate or reduce such higher import duties or permit us to fix the new price," he said.
Consumers Association of Bangladesh Vice President SM Nazer Hossain said the country was totally dependent on imported sugar.
So imposing such higher import duties on the essential during this volatile global condition is surely an injustice to the commoners, he said.
He said duties on import-dependent essentials should be rationalised as well as prices of fuel, especially of diesel, should immediately be reduced.
Meanwhile, prices of farm eggs showed a slight decline on Thursday as sold at Tk 150-155 a dozen, which skyrocketed to Tk 170-180 a dozen in different city areas a few days back.
However, the Bangladesh Poultry Industries Central Council (BPICC) said brown egg production cost has surged to Tk 9.73 a piece, which was Tk 7.73 in January.
Production costs increased amid a surge in feed and diesel prices and a rise in load-shedding, said BPICC.