Mohammad Delwar from Cumilla used to work as a room service provider at a hotel in Malaysia.
He came home on vacation in December 2019, but could not go back to Malaysia following Covid-induced travel restrictions since early 2020.
He has been stuck home ever since then.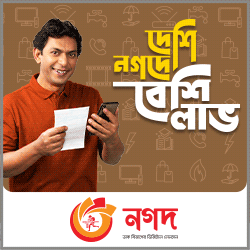 In the beginning, he tried to get a job in the hotel service sector here in Bangladesh. But he failed to land in a job of his choice as the pandemic severely hit the hotel-tourism sector too.
Finding no other way, Delwar then started working as a day labourer to eke out a living.
After that, he started the job of a construction worker with a daily wage of Tk 500.
"I used to earn Tk 30,000 each month in Malaysia," he said.
Mr Delwar said it was very hard for him to accept the job as he was not used to dealing with such low-paid and backbreaking work.
Delwar is one of many returnee migrant workers who are struggling hard to make a living.
Another returnee worker, Abdul Halim from Debidwar upazila in Cumilla, has a similar story to tell.
Halim came home from Saudi Arabia 15 days before the coronavirus was detected in Bangladesh.
And, quite expectedly, he got stuck due to the Covid-19 pandemic. He then started searching for suitable jobs or business opportunities at home, but to no avail.
"At last I decided to start auto-rickshaw driving," said Halim.
Finding no other alternative, he chose the job to run his five-member family, added Halim.
A recent brief report on effects of Covid-19 on migrants, conducted by Ovibashi Karmi Unnayan Programme (OKUP), found that about 43.2 per cent of returnee migrant workers remained unemployed since they returned home.
Among the remaining returnees, 11.9 per cent are engaged in agriculture sector, again 11.9 per cent in small business, 8.5 per cent as day labourers and 5.9 per cent in service sector.
The report interviewed 125 participants in 10 upazilas under Cumilla and Narsingdi districts in April this year.
The report also showed that about 76 per cent of the current workers are doing temporary jobs abroad whereas 10 per cent do not get wages on a regular basis, causing financial problems to their families back home.
Besides, about 14 per cent of the workers are serving imprisonment for different reasons in destination countries, the report said, quoting the family members.
As per the data of the Expatriates' Welfare Desk at Hazrat Shahjalal International Airport, more than 430,000 workers came back home from different countries between April 01, 2020 and April 24, 2021. Arrival of the workers is still continuing from destination countries.
Sector insiders said more than 10 million Bangladeshi workers are now staying abroad with jobs and most of them are in the Middle East.
Due to the coronavirus fallout and decline in oil price and a drop in employment in the Middle East and other regions, a significant number of workers have returned home being jobless since April last year.
On the other hand, many came home to enjoy vacation, but could not go back to their job places due to expiry of visa and work permit.
Shakirul Islam, chairman of the OKUP, said the scenario of income generating activities of returnee workers remained almost unchanged.
Referring to data from the OKUP's brief report, he said only 4.0 per cent of returnee workers said they were fine with their income at home.
About 68 per cent of the workers said they were not 'so good', while 28 per cent said they were going through a very hard time because of the lack of income, he mentioned.
OKUP chairman further said the government was yet to come up with any comprehensive plan to support the workers.
"It needed a proper reintegration policy as they (workers) returned home empty-handed," he added.
He, however, said the government launched a reintegration loan for the returnee workers through Probashi Kallyan Bank (PKB), but workers failed to apply for it as terms and conditions were beyond their reach.
If returnees get the fund easily, they at least can start small businesses, he observed.
This is to mention that as part of the reintegration support by the government, a fund worth Tk 2.0 billion was created in July 2020 through PKB for the Covid-hit returnee workers.
Besides, a fund of Tk 5.0 billion also was given by the government to the PKB to disburse among all the returnee workers.
Officials of the specialised bank said the disbursement of reintegration fund went slow following the current wave of coronavirus.
When asked, Zahid Anwar, deputy director and focal point of information at Wage Earners' Welfare Board, said they had a reintegration programme for female workers.
Distribution of money under the programme remained halted because of the ongoing lockdown, he said, adding that they also had a plan to launch a reintegration programme for male workers.