Two important projects, funded by China and India for modernisation and expansion of the Mongla Port, could not be started despite signing agreements years ago.
One of the projects was planned to be implemented with Indian line of credit (LoC), and the other with Chinese soft loan.
In 2017, Bangla-desh signed a Tk 60-billion project deal for the Mongla Port upgradation under the 3rd LoC, but the relevant agency is yet to appoint a consultant for the project.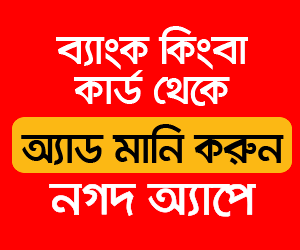 "We have received a short list from the Indian side just a few days ago," an official of the Ministry of Shipping (MoS) told the FE.
There are several components in the project, including construction of two jetties, yards, flyover and buildings.
Besides, another modernisation project, for which agreement was signed with China, has been stuck due to lack of response from a Chinese company.
The Mongla Port Authority (MPA) signed an MoU with the China National Complete Engineering Corporation (CNCEC) on August 12, 2015. Later, an agreement was signed with the company on October 6, 2016.
According to the deal, the CNCEC had the responsibility to implement the project through securing soft loan from Chinese government under G2G arrangement.
But the company failed to arrange the funding; and after July 2019, it stopped communication with the MPA. The situation prompted the MPA board to scrap the agreement with the CNCEC, a senior official of the MoS told the FE.
However, in a bid to implement the modernisation project, the MPA later signed an agreement with another Chinese company - the China Civil Engineering Construction Company (CCECC).
The company would implement the project with Chinese funding, and an MoU was signed with it in this regard on July 8, 2021, officials said.
They also said primary evaluation is a must for Chinese funding, and the evaluation is done by the Chinese side.
Against the backdrop of previous bitter experience, the MPA recently wrote to the ERD, and requested it to expedite the process and conduct the preliminary evaluation as soon as possible, they added.
Meanwhile, the MPA recently registered a record in terms of ship arrival, cargo handling, and revenue earning.
Following construction of many mega infrastructure projects in the country's southern part, especially the Padma Bridge, the port's importance has increased manifold, experts said.
Considering huge surge in cross-border transportation, the port has become more important than ever for regional connectivity, they opined.
Last year, the port saw a turnover of 970 ships, which was the highest in its 70-year history. It also earned a profit of Tk 1.30 billion.