The government has allowed two more companies to export wet-blue leather to ensure its fair price in the local market, especially during the Eid-ul-Azha.
The firms - New Kajol Tannery Ltd and Feni Tannery Limited - have been allowed to make shipment of 2.0 million square feet (sq-ft) of the item each. The export will be conditional, and the permission will remain effective until June 2022.
"On August 01, we allowed two tanneries to export 2.0 million sq-ft of wet-blue each," a high official of the Ministry of Commerce told the FE on Monday.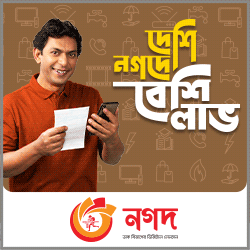 The tanners will export the leather to China, Korea, Vietnam, Italy, Spain, and Germany only, according to the government orders.
Earlier, six companies were allowed to export a total of 12 million sq-ft of wet-blue to buoy up the local rawhide market. Each of the firms will be able to ship 2.0 million sq-ft of the item.
Sector insiders, however, expressed their dissatisfaction over the government's decision.
They said if the government continued the decision throughout the current fiscal year, it might create problem for the domestic leather and leather goods sector.
During the last couple of years, local rawhide market was unusually dull, and many traders had either sold rawhide at throwaway prices or dumped it in water-bodies or other open spaces.
The ban on the export of wet-blue leather had been effective since 1990 for protecting the local tannery industry.
The government, in July last year, had taken a decision to allow export of rawhide and wet-blue leather on a 'case-to-case' basis, relaxing a section of the existing export policy 2018-21. The decision has come into effect this year.