Prices of vegetables increased further last week, hitting hard the limited-income consumers already affected by skyrocketing prices of commodities.
However, the latest indefinite strike, called on by transport operators protesting the 23 per cent diesel-price hike by the government, disrupted supply of goods on Friday which could lead to a hike in prices of many products from Saturday morning (today), said traders.
Most of the vegetable prices further witnessed a Tk 5.0-10 a kg hike last week as major vegetables were sold between Tk 60 and 150 a kg.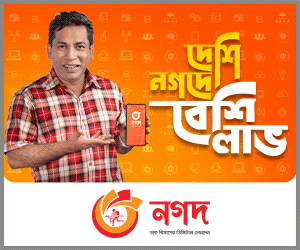 The supply of early harvested cauliflower, cabbage and local beans increased in the market, but prices were much higher.
Small-sized cauliflower and cabbage were sold at Tk 35-Tk 50 a piece (Tk 80-90 a kg) while local beans at Tk 140-150 a kg.
Snake gourd, sponge gourd, brinjal, pointed gourd, ridge gourd and eddo were sold at Tk 60-70 a kg while long-yard bean, bitter gourd at Tk 70-80 a kg.
On the other hand, tomatoes and carrots were retailed at Tk 140-150 a kg.
Papaya was the only cheaper vegetable and was sold at Tk 25-30 a kg on Friday.
Leafy were retailed at Tk 15-30 a bunch - Tk 5.0 hike in a week.
Jatin Saha, a vegetable trader at Sadeq Khan Agricultural Wholesale Market in Rayer Bazar of the city, said prices of vegetables, seasonal fruits and many other perishable commodities might further increase from Saturday morning as no goods-laden trucks or pickup vans could leave district headquarters for Dhaka amid the country-wide transport strike.
The country's bus, truck, covered-van, lorry and other vehicle owners have gone for an indefinite strike protesting the latest diesel price hike.
Bangladesh Petroleum Corporation on November 03 raised diesel and kerosene price to Tk 80 a litre from Tk 65 a litre earlier.
Mr Biswas said goods-laden vehicles entered the city on Friday early hours but those would not from Saturday as the strike began on Friday morning.
However, prices of vegetables will remain high for the next two to three weeks until there is an adequate supply of winter crops, he said.
"Supply of off-season varieties like snake gourd, pointed gourds, bitter gourds, sponge gourds, ridge gourds etc have been declining gradually as farmers have now become busy with seasonal winter crops," he added.
Meanwhile, prices of edible oil remained at previous high as bottled soybean was sold at Tk 158-160 a litre, loose soybean at Tk 145-148 a litre, loose palm oil at Tk 135-140 a litre on Friday.
Sugar prices remained static at Tk 85-90 a kg and different rice varieties prices at Tk 50-72 a kg.
Consumers Association of Bangladesh (CAB) Secretary Humayun Kabir Bhuiyan said prices of many essentials had gone beyond the reach of more than 32 million poor people in the country.
Low-income groups highly depend on essentials like poultry meat, egg, cultured fish, vegetables, coarse lentils and potato for their daily dietary needs, he said.
A notable surge in prices of such products has added salt to their injuries, he commented.
The latest diesel price hike will make the condition awful for the poor people of the country within a few days as it affects all sectors, he further said.
Mr Kabir urged the government to withdraw the decision of raising fuel price.
He also requested the government to remove all kinds of import duties on products like edible oil, sugar and other import-dependent commodities for an interim period to give consumers some sort of relief during this pandemic when global food prices hit a ten-year high.