Wheat production fall raises food security concerns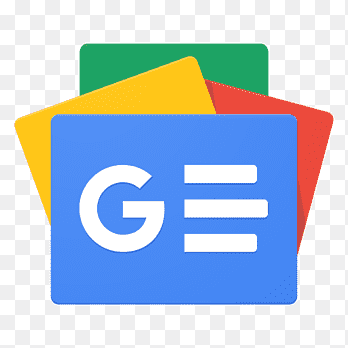 For all latest news, follow The Financial Express Google News channel.
Production of wheat, Bangladesh's second staple, has declined about 20 per cent while its demand ballooned over 100 per cent, ballooning import expenses and food-security concerns.
The gaping imbalance has been created in a decade, evidently as wheat consumption has increased hugely with food-habit change and population growth while cultivation acreage has shrunk.
Output of the grain was recorded at 1.08 million tonnes in FY'21 in a fall from 1.30 million tonnes in FY'14, according to Bangladesh Bureau of Statistics (BBS) data.
Imports increased to 6.0-7.0 million tones, worth US $ 1.4 billion to $ 2.0 billion, in recent years, according to official statistics.
However, the wheat output has stagnated in-between 1.0 and 1.08 million tonnes for last five years, says the government's statistical agency.
"Wheat area and production have gradually been decreasing as farmers are switching to alternative crops that provide higher economic returns, such as maize, potato, vegetables or Boro rice," says chairman of Agrarian Research Foundation, Bangladesh (ARF) Prof M A Hamid.
He noted that the fungal disease (wheat blast) that deals a heavy blow in several districts in-between FY'15 and FY'17 also created a fear among farmers about cultivation of the crop.
"Though the intensity of the disease has declined significantly in recent years, farmers are still not interested," he says.
The agriculture researcher adds: "The wheat land has shrunk to just 0.3 million hectares in recent years from 0.46 million hectares a decade back. The agriculture ministry will have to fix a strategic target for wheat production."
Farm economist Dr Md Akteruzzaman says policy should be made to raise wheat-farming area to its previous stage in next few years, and then lifting up output further could be thought of.
Government agency concerns, especially the Wheat and Maize Research Centre (BWMRI), Bangladesh Agricultural Research Institute (BARI), along with local extension officials will have to work intensely with farmers to boost wheat production, he adds.
He noted that the southern regions have enough land where target should be fixed to bring at least 0.5 million hectares of land for wheat farming by adopting salinity-tolerant crop.
He mentions that the recent global wheat price surpassed $325 a tonne to hit a ten-year high, which also put severe impact on the local market as the recent prices of wheat products are 25-to 40-per cent higher than that of a year ago.
The hike hurts the consumers--at this time of phenomenal price rises locally and globally, due in part to production and supply-chain disruptions caused by the coronavirus pandemic.
Economist and value-chain expert Prof Golam Hafeez Kennedy forecasts demand for wheat would surpass 10 million tonnes within next five years following the current food-habit trend as well as the rising wheat-made products.
He says the government should set a specific wheat-production strategy to minimise its import costs following the food-security perspective of the country.
Exports of wheat-made products, which now account for $280 million, should be maximised further to make a good return.
BWMRI director-general Dr Golam Faruq says the Institute, along with the Department of Agriculture Extension (DAE) and other development partners, is working with farmers to encourage them for wheat farming.
Free fertiliser, quality seed and training have been provided to farmers through 2500 demonstrations.
His organisation has also provided above 0.3 million factsheets to farmers so that they could take precautions and initiatives to prevent the blight of blast.
He further says organisation like the International Maize and Wheat Improvement Center (CIMMYT) has also helped in distributing 12,000 tonnes of quality wheat seeds to farmers free of cost.
According to the food ministry, the country imported 6.7 million tonnes of wheat worth $1.44 billion in FY'20 as against 3.1 million tonnes in FY'14.