Adaptability of technology, digitisation in Bangladesh's RMG sector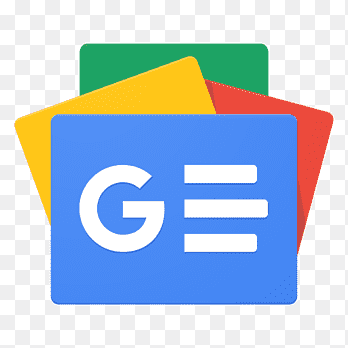 For all latest news, follow The Financial Express Google News channel.
As we are entering the fourth industrial revolution, digitisation of the manufacturing sector is becoming a requisite to ensure a sustainable export ecosystem. However, Bangladesh's apparel industry is still at the beginning of its digitisation journey. Adaptation of the industry to digital solutions and technology is now unavoidable. While some companies are trying to incorporate them, there is a crucial need to accelerate and integrate the process into the broader transformation.
It is seen that crisis works as a catalyst for change. The SARS epidemic gave boost to Alibaba's B2B digital trade. Similarly, during the Covid-19 pandemic, e-commerce is keeping the supply chain functioning around the world.
In Bangladesh, the use of mobile financial services (MFS) and e-commerce has helped the market function. The pandemic has also shown how fast people and businesses can adopt technology in times of need.
However, there are two major prerequisites to ensure faster technological change. One is the mindset and the other is clarity of the concept. Without right adjustment of these two pre-requisites among industry stakeholders, digital or tech adaptation will end up as garbage in, garbage out. The industry requires positive reinforcement from top to bottom towards innovation. The vision needs to be clear in the mind of top management with a responsibility of passing it down through the hierarchy.
First, certain understanding is required that technology is such a fast-changing element that can never have any stereotypes attached to it. It is changing and evolving at a very fast pace and it can provide benefits in many ways. If technology is adapted in the right process, it can give the quickest return on investment (ROI) through increased productivity, efficiency and streamlined supply chain management.
As the margins are getting critically lower, it is a time when Bangladeshi RMG factories need to utilise data instead of following their intuition while making business decisions. It is important to address the need to strategise and focus on smaller batches of production accordingly. Factories need to benefit hugely from the practice of lean manufacturing to reduce waste and increase productivity. All these can be boosted and be cost optimised with digitisation and timely adaptation to technology.
Bangladesh is not good in terms of cost of doing business, according to the World Bank's Doing Business index. Businesses here face many hassles. When the industry is struggling with low prices despite investing a lot in sustainability and compliance, it is time to try the other way around -- of making investment which improves process to optimise cost and increase margin. Adapting to such solutions is needed, which decreases the cost of operation, increases efficiency and streamlines processes.
According to the Bangladesh Institute of Development Studies (BIDS), 16 million jobs have been lost in the country since March 2020. That figure is almost one-third of the total workforce. Employment protection in Bangladesh is required in the short term; the stimulus given to the RMG industry does cover this. However, for gaining back these jobs and also creating new ones, skill development needs to be vigorous and fast. Here also, technology and digitisation can come in beneficial.
Capacity building is highly required for product diversification in the industry. Data at Bangladesh Garment Manufacturers and Exporters Association (BGMEA) show that about 73 per cent of the country's total US$34.13 billion RMG export earnings in the last fiscal year came from five items: T-shirts, Sweaters, Trousers, Jackets and Shirts.
However, it has now identified 51 new products with high export potential which can be used to break further into non-traditional markets. The present focus for the next five years is on 31 of these products which have an estimated market size of US$132 billion. Historically, these have generated US$7.16 billion in export revenue in FY18-19. This shows where the opportunity lies for the industry to adapt quickly and grow.
The share of exports to non-traditional markets has grown significantly over the last few years and it is an encouraging sign for Bangladesh to continue market diversification. However, diversification comes compounded with the need to expand the product range to higher-valued and/or diversified products. Innovation and technology can facilitate that in an efficient and cost-effective way. All these changes can be welcomed with harmony into the industry through adapting a progressive mindset, understanding the concept of digitisation followed by the adaptability of technology.
In short, technology adaptation and digitisation will support the industry in capacity building, product diversification, improving predictability, efficiency, decision making, accuracy and cost optimisation - not just in sourcing, but throughout the business process.
Is the RMG industry ready for this adaptation? The answer stands highly optimistic as the Bangladeshi RMG industry is the industry which has always come out of tough times strongly by evolving and adapting newer ways. It holds that promise well, on the verge of the fourth industrial revolution. Opportunities are awaiting Bangladesh; it is a matter of just how it can be grabbed.
Abrar Hossain Sayem is Managing Director of Merchant Bay,
Director of Sayem Group.