BRICS: A political or economic alliance?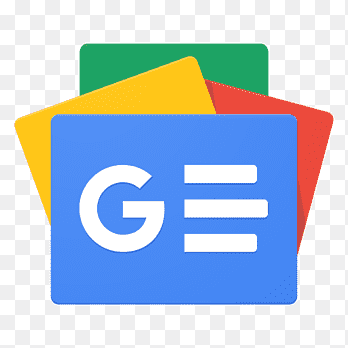 For all latest news, follow The Financial Express Google News channel.
Different economic alliances and institutions have been established across the world with their own missions and visions. BRICS is also such an economic and political alliance. Prominent economist of the country Mustafa Kamal Mujeri said BRICS is a new initiative, still it is limited to a few countries. BRICS can be seen as an alternative to the current global financial system. But to meet that end is a tough task. Because, despite efforts, the BRICS countries have not yet emerged as a large and powerful group. BRICS will meet very little of our needs. So we have to think very seriously what we want from BRICS and how much we want. If we want to join BRICS to challenge the existing global financial system, it will be a big mistake.
[ Economist Debapriya Bhattacharya underscored the need to understand why Bangladesh wanted to join BRICS. One aspect is that the global system needs to be reformed at this moment. Everyone agrees on the matter. Many multilateral mechanisms are not effective because of the US. So it is needed to realise the rights of least developed and relatively less developed countries in the socio-economic arena and on the climate front. So this interest of Bangladesh can be viewed as its intention to aid the efforts to increase the role of those countries. But it should be remembered that the countries that are in BRICS harbour a big ambition. So they want Bangladesh to join it. It's a pool factor. Again there can be a push factor. Right now, Bangladesh is in a conflicting position with the big countries of the West. For that reason, Bangladesh can want to join BRICS to gain their support. We are noticing it. Many big countries are taking various reprimanding and punitive measures against Bangladesh in view of elections and human rights. We are noticing different reactions from the government in that regard.
The banks of the BRICS members will receive special financing from the New Development Bank (NDB). So it will be another area of financing for Bangladesh. Joining this alliance will deepen Bangladesh's relations with the allied countries. In the meantime, Bangladesh has become a member of the New Development Bank of this alliance. The bank may launch an alternative currency in October. Then Bangladesh will also get its benefits.
Former Chief Economist of World Bank's Dhaka office Zahid Hossain said what benefits Bangladesh "will get by joining BRICS depends on what happens in our trade after joining." For example, China and India are two big markets. Brazil is also big. Bangladesh being a least developed country (LDC) enjoys some advantages in China and India. Although this benefit is not much. After transition from LDC in 2026 all the facilities Bangladesh now enjoys as an LDC will go. If they then say, "You are members of BRICS, so you will get benefits only applicable to LDCs", that will be disastrous. Economist Dr. Zahid Hossain also said BRICS is not an economic alliance. It is basically a political forum. In this forum, geopolitics is more prominent, not the economic ones. For that reason, it is not yet clear whether "we will have any economic benefit if we join this alliance. However, if we are a member of BRICS, we can get a loan from their New Development Bank on relatively easy terms." But these are speculations. But joining BRICS will make the political stake of this alliance heavy. But it is not yet certain whether any new commercial agreements or commercial opportunities will be created there because of joining it.
Many of the BRICS family are members of the G20. Issues like whether the loans given by the New Development Bank are being used properly or whether there is good governance will surely come to the fore. Although BRICS is an alliance of developing countries, it cannot stay away from democracy, good governance, human rights and freedom of speech. BRICS should accept them.
The NDB started its journey with five billion dollars. But now their authorized capital is 10 thousand billion US dollars. Bangladesh bought 1.0 per cent share from the members. And so far this bank has approved 80 projects, in which the amount of financing is 3 thousand billion dollars.
Internationally, the NDB was established to challenge the World Bank. And the BRICS bloc is officially in favour of major reforms of the International Monetary Fund (IMF). As a result, if the country enters the BRICS alliance as a new group, the World Bank's demand for reform of the IMF will be stronger. The five initial member countries in the BRICS account for 40 per cent of the world's total population. The Gross Domestic Product (GDP) of BRICS accounts for 31.5 per cent of the world GDP.
Basically BRICS is an economic alliance. But some see it as a political forum. BRICS is considered by many to be a political alliance against the US state. But it also includes India, a friend of the United States. Then how did BRICS become a political alliance against the US. BRICS is actually a strategic large regional economic alliance.
Bangladesh is maintaining a strategic position playing with both Russia and the United States with great skill and adhering to a neutral foreign policy. We must continue this trend. Because, the United States is our largest investor and largest importer. Our only major foreign exchange earning sector is the readymade garment in the US market. The European Union is also a big market for Bangladesh.
One day BRICS will emerge as a major economic bloc. So it is important for us to be in this alliance to get economic benefits. Political issues will be there. We need to maintain neutrality in that case.
Abul Quasem Haider is Founder Chairman of Eastern University, Islamic Finance and Investment Ltd., Australian International School and Abul Quasem Haider Mohila College, Sandwip, Chattogram, and former Senate Member of the University of Dhaka.
[email protected]