A CLOSE LOOK
Looking for a dream home in Dhaka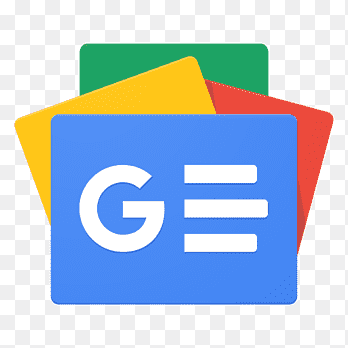 For all latest news, follow The Financial Express Google News channel.
Emon ami ghar bendhechhi ahare jar thikana nai/ swapaner siri die jekhane paunchhe ami jai (a home have I built which unfortunately has no address/ there do I reach on the staircase of my dreams). This is the beginning of a beautiful song sung by Hemanta Mukherjee. At its later stage, the words run like this: life says forget this home, but the heart says build up this home.
Dipped in mysticism and reality, the song takes away one to a world that is familiar and yet beyond the known world. The power of this song lies there. Seen from the practical life's point of view, it is nothing but building a castle on the sand. But delving deep into human life, one will be surprised by the overtone of spirituality laced in the lyrics and tenor of the song.
In this world life is impermanent so are the abodes. Life's journey takes people to so many living quarters, no matter if it concerns a landlord or a tenant or just a boarder of a hotel or an enchanting tourist resort. For the time one lives or stays in such facilities ---permanent or just temporary---the human body and soul seek security and as much ease of life as one can afford. Life goes on and the ultimate feeling is that a person cannot live forever even if the home belongs to him or her. Time will come when the person has to take leave permanently and there is no way of revisiting the place once was so dear and was fashioned and arranged bit by bit to make it pleasant and cosy.
Yet if one inherits a decent house in this city and does not have to move out to live in a better place or abroad taking citizenship, at least the person does not have to go through the trial and tribulation a tenant is fated to. First, there is no dream home for him or her. A tenant is always reminded of the temporary existence. If the landlord is exceptionally cordial with a golden heart, there may be an amiable relationship between them but still the tenant has at the back of his head the temporariness of his stay.
It is not easy to have a flat or living quarter one looks for. After all, all the homes or flats built have behind them a commercial consideration. Even if, for some reasons, a house owner who tastefully designed and decorated the rooms for own living but has to rent it may not meet the demand of the tenant because tastes vary from person to person.
The experience of looking for a living quarter is mostly harrowing. A doctor once put it so succinctly: one's neck grows taller with the exercise of scrutinising the To-Let boards hung in front of houses. If it sounds exaggerated, no one can dispute that unless tenacious and hardly, one cannot find the house one looks for and the exercise at least causes pain to neck.
Now many house owners have no income other than the proceeds they receive as rents. What is the tenants/house-owners ratio in the city. A Google search proved unsuccessful in getting an authentic picture. But a layman's guess would be that 20 per cent house owners serve the tenants who have no living abode in this city. Then there are, maybe, 5-10 per cent inhabitants who have their own housing arrangement for themselves only.
Dhaka is one of the costly cities in the world in terms of living. Unfortunately, the living standard here in general is not up to the mark. A city not so neat and clean and noise and dust pollution making the matter worse for living of its inhabitants, it is gasping for breath under the pressure of an oversize population. Apart from the posh areas where homes are away from home not crammed one against another or even within a metre or two, the rest of Dhaka is a veritable slum of buildings.
Here Hemanta's dream home always remains illusive. Much as one may build an aesthetically pleasing and facility-wise comfortable and luxurious home, the environment all around does not support it to be the most desirable abode. One has to build it in one's secret niche of mind.