Post-pandemic recovery scenario and role of vaccination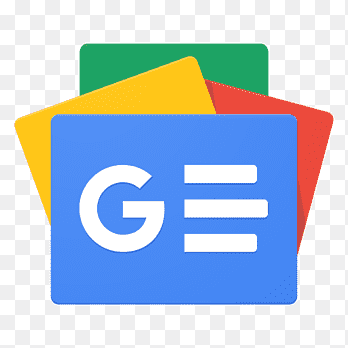 For all latest news, follow The Financial Express Google News channel.
The estimated cost of Covid-19 has been large on the global economy. The Covid-19 costs manifested in various forms - contraction of the economy, increase in job loss rates and rise in poverty rates. Riding on the invention of the vaccination towards end of 2020, and gradual opening up of the many sectors, light at the end of the tunnel was visible. Accordingly, while in 2020, global citizens were busy calculating the cost of the crisis, at the beginning of 2021 they were estimating the rates of recovery.
Against these backdrops, this article is an attempt to discuss the recovery scenarios in post Covid-19 era. The note is based on secondary information - mainly the works of UN System, World Bank (WB) and International Monetary Fund (IMF).
GROWTH OUTLOOK AND INOCULATION SITUATION: The recently published UN (2021) report on 'World Economic Situation and Prospects' painted a rather gloomy economic situation for 2020. All 18 regional economic blocks used in the report posted negative Gross Domestic Product (GDP) growth rates in 2020, albeit with substantial variations. Global GDP decline has been estimated at 4.3 per cent in 2020-the sharpest contraction of income since the Great Depression. However, global growth outlook is positive for all the 18 regional economic blocks. The world GDP has been expected to grow by 4.7 per cent in 2021.
Following Mckinsey (March, 2021), the outlook for Key Global Economic Powerhouse provides justification for optimism of recovery in most countries.
USA: During Covid-19, United States of America (USA) posted a negative GDP growth rate of 3.6 per cent in 2020 but smaller than other developed countries. The growth rebound in 2021 is projected at just under 4 per cent, meaning US GDP should recover to its pre-pandemic level during 2021.
Europe and UK: In Europe and the UK, renewed lockdowns have managed to slow the Fall infection wave, but new daily cases are still increasing. With no signs of easing widespread lockdowns, the recovery will likely remain on pause for the first months of 2021. Having posted an estimated GDP growth rate of around -7 per cent in 2020, EU GDP may not recover to its pre-pandemic level in 2021.
China: China has shown extraordinary resilience in 2020. While other large countries are entering 2021 under lockdowns and/or struggling with unchecked Covid transmission, China has the virus under control and domestic spending is ramping up as restrictions loosen. China spent the first stage of its recovery reopening and modernising factories and launching infrastructure projects. Its share of world exports reached a record 13.5 per cent. As restrictions on households are progressively lifted in 2021, domestic consumption should catch up to exports and capital spending. In addition, its massive infrastructure investments this year should give a boost to productivity growth in the coming decade.
The above outlook of the major three power houses with which Cambodia has strong trade and investment linkages is good news for Cambodian economic and recovery. Textile export will likely see some rebound as well as FDI (especially from China). Tourists from China may also expect to rise- especially in last quarter of the year.
Moreover, a survey of key global executives also reports a sense of optimism. According to a survey by McKinsey in the quarter of 2021 (i.e., March 2021), half of all respondents believe that current conditions in the global economy are better now than they were six months ago (up from 43 per cent in the previous quarter), and 53 per cent say the same of conditions in their home countries -the first time a majority has said so since March 2018.
EARLY OUTLOOK ON GLOBAL GROWTH: One key shortcoming of the previous projections on growth outlook was the absence of variable explaining Covid-19 waves, variants and status vaccination rates. Accordingly, the global outlook has been revised incorporating above variables. However, early optimism has been severely dented by the surge of the 'Delta' variant and growth estimates have been revised in line with the vaccination rate. The revised estimate suggests the important role of vaccination rate. In particular, it has been argued that countries with above average vaccination rates are experiencing much improved growth prospects.
Supporting the World Bank's observation on growth and inoculation rate, IMF (2021) concluded the association between vaccination rate and recovery by stating that "vaccine access has emerged as the principal fault line along which the global recovery splits into two blocs: those that can look forward to further normalisation of activity later this year (almost all advanced economies) and those that will still face resurgent infections and rising COVID death tolls."
CONCLUDING OBSERVATION: It appears that global growth will return to positive zone in 2021. The early optimism based on the first quarter data projected an economic growth of around 5 per cent for 2021. However, the emergence of 'Delta' variant quickly forced the world to revise growth outlook. The revised estimates, though still project a positive growth outlook for 2021, the size has been revised to 2 per cent from the early estimates of 5 per cent. Moreover, early estimates suggested positive growth outlook for all regions of the world. But the revised estimates envisaged that the growth could still be negative for the regions (i.e. emerging and developing economies) with below median vaccination rate.
Bazlul H Khondker, Professor of Economics, Dhaka University and Director at PRI.