Private univs also need govt funding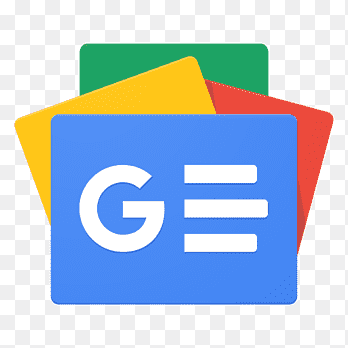 For all latest news, follow The Financial Express Google News channel.
Universities are the top educational institutions that can lead the country in education and research. Bangladesh currently has 54 public universities and 112 private universities. Several other universities are awaiting approval.
Of the 3.5 million students in higher education, only 9.0 per cent are studying science, technology, engineering and mathematics. But 40 per cent of students are studying these subjects in India, 44 per cent are studying these in Malaysia, and 50 per cent studying in Singapore. Besides, there are 37 government medical colleges in the country and 15,422 students. There are 72 private medical colleges. The number of students is 6,772.
University's world ranking:
The number of public and private universities in the country is about 166. The number of universities is good, the number of students is also quite good.
There are also questions about quality of public universities. For every 20 students as per international norms - one teacher is required. But no university of our country can meet this standard. It is public or private.
There is no opportunity to pay attention to that. Today's world-renowned universities have introduced outcome-based learning and student-centric learning models in teaching and learning.
In the recently published ranking, no university of Bangladesh was ranked among 500. There is no university in Bangladesh among the 1,000 in the ranking of Way Matric, a SEPS-based research institute.
Need to improve quality of education
To improve the quality of education, first of all, necessary infrastructure, good teachers, libraries and laboratories are needed. Modern system of teaching is needed. Advanced course-curriculum is also needed. The greatest need is qualified students. Now all kinds of students join the university admission battle to get higher education. But higher education is not necessary for all students. We need to change our education system. Who can take higher education or who needs higher education will be decided in the light of education of the institutions concerned.
But the universities of our country are not able to plan and implement it and above all, because of financial poverty, cannot provide quality education. This applies only to private universities. However, government universities are not short of funds. There is a lack of planning and implementation. On the other hand, there is corruption, nepotism and party politics. Due to all these reasons, the quality of education in government universities is not improving despite having money.
Private universities have various problems. The first problem is the Management, Thinking and Private Universities Act 2010. Second, most private university entrepreneurs come forward to build universities for business purposes. But according to the Private University Act 2010, a private university is a non-profit educational institution. With the hope for profit, many entrepreneurs have established universities at their own expense with the approval of the government. So after the 2010 law, they fell into big problems. Again, many entrepreneurs could not improve the universities because of lack of money. Unfortunately, the universities are trying to run with difficulty. So it is not possible for them to provide quality education.
Two laws are there in the country. All government universities are funded by the government. And private university income and expenses come from students' tuition fees. The government does not pay a single penny to private universities. Rather, the government is getting revenue from private universities through regular VAT and tax collection. The private university authorities are not getting anything in return. In this situation, many private university activities are non-operational. The quality of education cannot be maintained.
According to the Private University Act 2010, a university has purchased its own land after a certain period and now there is an obligation to relocate infrastructure on their own. This money comes only from the tuition fees of the students. So, many cannot go to permanent campuses. Many are trying to make the university an ideal university by borrowing money from banks. The government is silent on this matter. The government is not providing any kind of financial support. On the other hand, the government is giving money to public universities. But their standards are low. As a result of this dual policy of the government, higher education is at stake.
what is the way out
To ensure quality higher education, the government must first treat all universities on an equal footing. Like government universities, private universities should get funds for infrastructure, research, teacher quality improvement projects. This rule can be introduced through a new policy.
Second, some amendments should be made in the Private Universities Act. No private university is profitable under the current law. No dividend can be taken by any entrepreneur. It is an irregularity. In this case, the law should be added that any private university will be a profitable institution and can take dividends and entrepreneurs. Then the entrepreneur will invest. Entrepreneurs who run their universities on a non-profit basis will also be approved. Then he will not take profit. So, manage and finance accordingly from the start.
Quality universities require quality teachers. There is no institution for training teachers at the university level in our country. There is no initiative to make good teachers by giving advanced training to teachers in public or private universities. Apart from that, those who are educated are now migrating to developed countries. They do not come back to Bangladesh after taking higher education. So, students of less calibre are becoming school, college, madrasa and university teachers. For the attractive salary structure, good students will return to the country after completing their education and serve the country.
Public and private universities are being established in the country without any long-term planning. It is necessary to see how many and what kind of universities are there in the country and the government should be careful about the quality of education. Higher education is not for job purposes. Higher education will be for research.
There is a need to modernize teaching and learning in our universities in line with international teaching methods. Financial incentives should be given to teachers to improve the quality of research. This rule needs to be introduced in the case of teachers of both public and private universities. The national budget of the government needs to be allocated in this field. Only government universities should not be given money. More than half of the nation's teachers are deprived of it. So the nation is not benefiting.
A policy for promotion of teachers should be known. All government universities have it. There are many private universities. But not all universities are properly accredited. So, unqualified teachers are becoming professors, associate professors. In this case, the university authorities should demonstrate honesty and integrity. If there is no transparency in the recruitment process, good faculty will never develop in that university. Because of that, the university cannot improve the quality of education. Why is the quality of government universities not improving? The government is not giving all the facilities to the teachers. Not even paying for research.
If university and medical education improves, we will get many foreign students. It will be beneficial to earn foreign exchange. On the other hand, thousands of students of our country spend foreign currency abroad. There will be no need to go abroad for general honours and master's degrees. Students should go abroad only for higher studies. This is why we need to provide quality education. Without world-class education, our students will lose the competition in the global market.
There is no alternative to better education in building a better nation. Therefore, it is not possible to provide better education without a better government. For the sake of building a smart Bangladesh declared by the government, it is very important to avoid a double standard in the education system. We need to have the same policy and funding for all the universities.
Abul Quasem Haider is Founding Chairman of Eastern University, Islamic Finance and Investment Ltd., Australian International School and Abul Quasem Haider Mohila College, Sandwip, Chattogram. He is founder Vice Chairman of the Association of Private Universities and former Senate Member of Dhaka University.