The Covid-induced transformation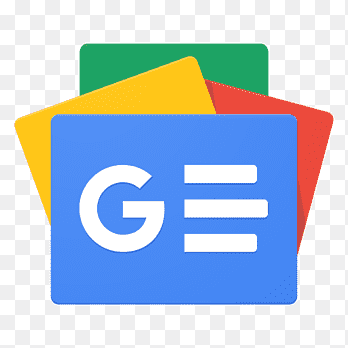 For all latest news, follow The Financial Express Google News channel.
COVID-19 pandemic has caused an unprecedented devastation globally. UNDP has identified it as the greatest challenge we have faced since World War Two. Globally, there have been approximately 30 million confirmed cases of COVID-19, including 0.9 million deaths, reported to WHO as of mid-September, 2020. In case of Bangladesh, about 0.35 million confirmed cases and almost 5,000 deaths were reported by the Institute of Epidemiology, Disease Control and Research (IEDCR) in mid-September, 2020.
The impact of COVID-19 pandemic is not limited to health issues, rather its extensive impact has also given a new shape to social, economic and business areas. Businesses are now routing through the disruption for finding innovative solutions to survive in this crisis period. The pandemic triggered revolutionary changes by transforming transaction through digitally-enabled ways. Social distance and touch-less interactions have become a primary concern. Hence, it smoothens the way for building a cashless society in our country. Moreover; digital banking, mobile financial services and online payment gateways turned out to be best alternatives for all classes of people in our country. The government has also refurbished the Mobile Financial Services through providing one-time cash support of Tk 2500 to 5.0 million low income coronavirus-affected families. COVID-19 might be the catalyst for innovation in the banking industry, unlocking greater levels of customer experience and showing a commendable degree of proactive customer-driven support through offering different types of digitally-enabled services.
Like the banking industry, COVID-19 has revealed the rethinking for potentialities of the insurance industry especially for life insurance. As many individuals are suffering from financial anxiety, it is expected to see a spike in increasing the life insurance coverage. Equally, income protection and other savings and retirement products that offer income certainty are likely to be much more in demand.
There has been a significant impact of COVID-19 on the manufacturing industry of our country like pharmaceutical and medical equipment, chemicals, personal care, cosmetics, etc. The pandemic has forced many pharmaceutical manufacturing companies to focus on the production of masks, gloves, PPE, sanitizer, ventilators, medicine, vaccine and others. COVID-19 indeed has created an enormous prospect for the pharmaceutical industry of Bangladesh.
The ripple effect of the pandemic, however, brings remarkable changes for e-commerce especially online grocery shop and online food delivery services. It has created a platform of employment generation for a large number of people.
COVID-19 has exposed the significance of agriculture vividly. Bangladesh has great potential to raise agriculture-generated incomes through use of modern technology and new methodology like hydroponics. We need to take this into consideration for responding to the COVID-19 pandemic.
The pandemic has brought a radical shift in the learning system with online classes replacing the traditional methods. The pandemic indeed stimulates the concept of distance learning and self-learning. Educational institutions of our country are adopting innovative tools for learning to thrive in this post-pandemic world. The demand for new learning management software (LMS) has created opportunities to mingle education with technology on a better scale.
Another visible blessing of COVID-19 pandemic is nature has found its own rhythm due to halt of human intervention. The pandemic has already caused a significant reduction in greenhouse gases and other air, water and land polluting outputs. In fact, COVID-19 provides us an opportunity to reconsider our lives and reorganise it in a way that has less impact on our planet.
The pandemic has created a breathing space in our hectic life. The coronavirus lockdown has provided a unique opportunity to strengthen our family bonding, reconnect, create memories and evaluate priorities. Even many have developed their parenting skill through minimizing the gap between their beloved children.
COVID-19 drives innovation and change through bringing the future earlier. We have got a unique opportunity to explore all kinds of technological advancement in a more vibrant way. Employees are allowed to work from home which has made their life more flexible. The discovery that we can get a lot of useful work done on Zoom and other videoconferencing platforms is likely to minimize business travel which lessens time, money and labour.
Under these circumstances, the COVID-19 pandemic may create an opportunity for our country in a diversified way. The crisis paved the way for reducing our dependence on imports. In the long run, it is expected that the trade deficit will be narrowed through self-reliance. COVID-19 also acts as a catalyst for digital transformation in an accelerated way by dint of forcing utilisation of modern technology. We are already reaping the benefit of 'Digital Bangladesh' and believe that such accelerated digital transformation may drive smooth implementation of 'Vision-2021'and 'Vision-2041' as a developed nation under the charismatic leadership of our Honourable Prime Minister. It is hoped that Bangladesh will be able to grasp the opportunity and will become more prosperous through achieving Sustainable Development Goals (SDGs).
(The writer is Chief Financial Officer, Mercantile Bank Limited, [email protected])