Urban tenancy with many facets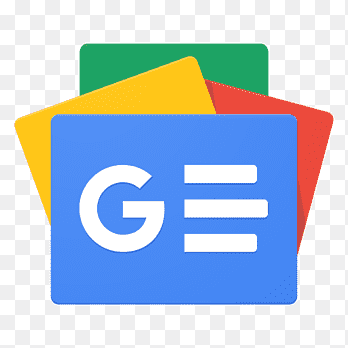 For all latest news, follow The Financial Express Google News channel.
The love-hate relations between house owners and tenants in this metropolis, other metropolises and municipalities are too unmistakable to escape notice. Not many owners of residential accommodations are entirely dependent on rents from tenants but certainly some are. Yet the overwhelming majority of them are used to behaving lordly with their tenants or subjects. An undercurrent of tension and egotism runs deep underneath the veneer of the mutual civil relations.
Sure enough, there are owners of flats or homes who once were tenants themselves. Quite a good number of them have learnt the awkward, embarrassing and at times demeaning lessons from their time of tenancy. They try to be as much accommodative as possible and build a rapport of bonhomie with their tenants if other factors are helpful to bring minds closer to each other. In such cases, decades of living in the same building or on floors are not an unusual affair.
'To let' is perhaps the shortest and most effective advertisement ever. It carries the massage point blank with no ambiguity. However, an owner of a house or an apartment nowadays makes his/her preferences clear by adding, 'only for families, husband and wife only' or in case of commercial use in residential areas like, 'for banks, schools, NGOs or offices'. In recent times, the local police stations have asked house or apartment owners to collect information from their tenants. A printed form is supplied from the police stations for the purpose.
Why this was necessary is quite clear. In a few cases, members of militant organisations rented accommodations in order to carry out their clandestine campaigns. A few of them were holed out and in a handful of cases, mishandling of explosives went off to reveal their identity. In a few cases unmarried people of opposite sexes rented rooms posing as married couples. The secret came to light only after the so-called wife was found murdered and the man absconding. But it was not known before the police arrested the man with help from modern technology and the mystery of the clueless murder was solved.
Evidently, house or apartment owners now have to think twice before allowing a willing party to take possession of their accommodations on offer in exchange for a monthly or other mode of payment. Not too long ago, the multi-level marketing (MLM) business saw a mushrooming growth in the capital city and elsewhere. This was followed by on-line marketing or e-commerce.
In both cases, the fraudsters began with a bang and ended in a whimper. Destiny, Unipay2u and Jubak are more infamous among the hundreds of such swindlers who opened spacious and glitzy offices to give an impression of authentication. They swindled unsuspecting common people's money and one day melted into thin air. How the property owner suffered on account of their deceitful business has been a less discussed about subject.
Similarly, Evaly and Eorange scams have unveiled the avarice and gullibility of common people. If the organisers of the e-commerce are culpable of exploiting the mentality of making extra gain for the least payment, their customers are no less guilty of gaining beyond their money's worth. These companies also had to present a high-profile office status at least to people who checked with their office locations.
Thus 'to let' can indeed be intriguing. Even in genuine cases of commercial renting, things can go sour. A most popular outlet for toys and kids' wears on Dhanmondi Satmasjid Road was making roaring business. The owner of the property felt inspired to be in the business himself and did not renew renting contract in order to force the trader to shift business to another place. Now the same business is there but under a new name not as catchy and popular as the previous one.
So much for commercial renting and the scams or heart-burning involved in such transactions. It is better to refocus on family accommodations. Certainly, Dhaka City's original inhabitants have been overwhelmed by outsiders who came to live here with employment or the intention of developing business or a career. Avenues opened in myriad ways after the country's independence with Dhaka becoming its capital.
Naturally, people with materialistic minds could grasp the opportunities with open arms. They bought land property in different areas at throw-away prices. With the price hitting astronomical highs, they simply sold out the land plots to make pots of money. With the real estate business thriving, more people looked for managing a shelter on their heads. But the unending exodus of people from all corners of the country has led to a burgeoning population in this city. They need accommodation.
So far, there has remained a parity between demand and supply of accommodation. Whether all accommodations are decent cannot be claimed. What is particularly galling is the fact that people living in the same buildings even do not know each other. Materialism has overpowered human relations in a most bizarre way.