Anti-dumping threats to Bangladesh exports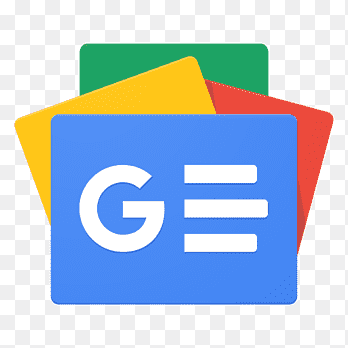 For all latest news, follow The Financial Express Google News channel.
There has recently been a flow in anti-dumping cases around the world, and Bangladesh, unfortunately, is no exception. There are allegations that Bangladesh has been dumping, meaning exporting some goods at prices lower than that of the domestic market to the detriment of the importing country. As a result, anti-dumping measures are being taken against Bangladesh by way of levying additional duties.
Recently, Bangladesh has been facing a number of anti-dumping measures, such as -- on Jute, Hydrogen peroxide, fishing net etc. More sectors which are prone to more measures are pharmaceuticals, leather and textiles. The following paragraphs will deal with jute.
Exports of jute and jute goods to India declined by 47.62 per cent in the first half of the fiscal year 2017-18 compared with that in the same period of last fiscal (2016-2017), due to anti-dumping duty imposed by India on Bangladeshi jute and jute products. This is to mention that on January 5 last year, India had imposed anti-dumping duty (ADD) ranging from $19 to $352 a tonne on jute yarn/twine, hessian fabric and jute sacking bags from Bangladesh. Because of this measure, export of jute goods to India has drastically declined by at least Tk 7.75 billion in the period from January to November of 2017 compared to the corresponding period last year. But fortunately, the overall global exports of jute and jute goods from Bangladesh rose by 21.48 per cent to $574.06 million in the period of this fiscal year from that of $472.57 million in the corresponding period of last fiscal. This was because of a big leap in export of jute to Turkey.
However, we need to face the measure taken by India. What will happen if again we face some more anti-dumping measures against jute and jute goods from other countries? We need to take urgent steps to save 170 jute mills running under Bangladesh jute Manufacturers Assiciation (BJMA), 94 under Bangladesh Jute Spinners Association (BJSA) and 23 under Bangladesh Jute Mills Corporation (BJMC). Bangladesh is still the largest producer and exporter of raw jute in the world. Jute is the third-largest export sector of Bangladesh in terms of earnings, after garments and leather, and India is one of the biggest markets for these goods. Bangladesh exports more than 0.8 million tonnes of jute goods across the world out of which 0.2 million to 0.25 million tonnes are exported to India.
Very recently the Indian authority has initiated an investigation into the import of jute sacking cloth from Bangladesh following allegations that the item was being brought in large quantities to evade the ADD on jute sacking bags. This form of dumping is called 'circumvention'. The investigation would look into the matter in detail and examine the need to extend the existing ADD to the circumventing product. Business communities of Bangladesh are concerned for this fresh move and government of Bangladesh is also planning to raise the issue in the WTO forum.
Bangladesh government and the business community are concerned about another export product -- Hydrogen peroxide (HP) and recent anti-dumping measure against it by Pakistan, which has imposed an antidumping duty on import of this chemical from Bangladesh. It is to note that, presently Bangladesh is exporting HP, a major chemical used in the bleaching and sterilising process in textile and paper and pulp industries, to half a dozen countries including India, Nepal, Malaysia, Pakistan and Sri Lanka. India is the largest destination of Bangladesh's hydrogen peroxide followed by Pakistan, according to manufacturers.
Our garments industry is also a very delicate area for such measures. Although India allows duty-free access to all Bangladeshi items save for some alcoholic beverages, the Indian government imposed a countervailing duty (duty against government subsidised dumps) of 12.50 per cent on the import of Bangladeshi apparel items. As a result, Bangladesh's garment exports to India are stagnant. Though the Indian market can be a good export destination for Bangladeshi garment makers, in last fiscal, garment shipments to India, a market of more than $40 billion, fetched $129.81 million, down by 4.85 per cent from the previous year.
A good command and analysis of some issues of the anti-dumping measures will help Bangladesh face the situation successfully. These, among others, involve examining the methodology of determining dumping margin, domestic market disruption in the importing country, affect on employment and finally procedural issues. We need an expert core group to remain engaged in analysing the complicated issues as well as find a way out to protect our exports from undesirable situations.
Khandoker M S Kawsar is an Advocate of the Supreme Court of Bangladesh.