The Active Pharmaceutical Ingredients (API) industrial park is finally taking shape in Bangladesh more than a decade after the scheme was taken up by the government to facilitate a steady supply of raw materials of drugs and reduce import dependency.
Construction work of API Industrial Park at Gazaria in Munshiganj is progressing fast. The government has already handed over all the plots in the industrial park to the drug makers.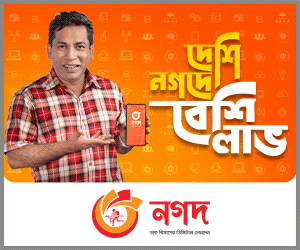 Some foreign partners invited by local drug makers have already visited the API plots. The BAPI (Bangladesh Association of Pharmaceutical Industries) members have planned to make the best use of the park as separate companies are expected to produce different types of drug raw materials.
At present, local pharmaceutical companies have to import raw materials from foreign countries - mostly from China and India. Domestic production of raw materials is not enough to meet the demand of the pharmaceuticals industry, which manufactures about 8,000 generic drugs.
As over 90 per cent of the Tk 47 billion worth of raw materials are imported every year, the industry is vulnerable to external shocks. Local companies will be able to source at least half of their raw materials once the activities of the park start. The park is expected to open up the international API market to Bangladesh.
The country's pharmaceutical sector is set to grow at 15 per cent for the next five years riding on the expanded domestic market as well as new export frontiers. Bangladesh's pharmaceutical industry meets 98 per cent of the local demand and exports to 151 countries.
The country has suffered from lack of sufficient backward linkages like a fully-functional API park and bio-equivalence testing laboratory.
Although the local drug-makers are producing some old and conventional APIs on a commercial scale, such companies are far from synthesising the new and patented drugs, and meeting the growing demand for the same. The government has not yet considered setting up a lab which could help the industry in a bigger way.
The government needs to formulate a policy for setting up a pharmaceutical special economic zone (SEZ) with the intention of providing an internationally competitive and hassle-free environment. It should also offer to the drug-makers all kinds of benefits to encourage export. Both China and India have successfully set up numerous bio labs and SEZs for boosting pharma export.
The API industrial park promises to propel Bangladesh to a new height as a drug exporter since it is expected to help the local pharmaceutical companies gain more export orders with a competitive edge and maintain stable prices in the domestic market.
Bangladesh can definitely boost its pharmaceuticals exports on the back of the patent waiver that has been extended to the least developed countries (LDCs) up to 2032. And Bangladesh is the only LDC that produces pharmaceuticals. A time-befitting API framework can also attract local and foreign investment.
The developed and developing countries have to provide remuneration to patent holders if they produce molecules of patented medicines locally. As such, if the API policy is implemented properly, these countries would invest in Bangladesh to secure the patent waiver.
The API policy framed by the government will help cut raw material manufacturing cost significantly and produce 370 important API molecules for exports. Last year, the total number of locally produced API molecule and laboratory reagents stood at 41.
The policy will aim to cut raw material import reliance from 97 per cent in 2016 to 80 per cent in 2032. It plans to raise API export income to $90 million in 2032 from $1.5 million in 2016 and create 0.5 million jobs by 2032. It also plans to ensure the entry of new firms in the raw material producing sector and attract $1.0 billion in foreign direct investment.
Raw material manufacturers will be allowed to retain 40 per cent of their export earnings. The single borrower cap will also not be applicable for API and reagents producers. They will also receive back-to-back letters of credit facility.
Local industry people welcomed the policy, saying Bangladesh's pharmaceutical sector has developed but the backward linkage has not kept pace.
There are 7-8 API producers and all of them are local. The policy would bring international API producers to Bangladesh through joint ventures. Some foreign companies have already approached the government.
Greater affluence among the poorest socio-economic group and a shift in disease profile are expected to drive the growth of healthcare expenditure in Bangladesh in the context of the rise of non-communicable diseases and a gradual move from acute to chronic diseases.
Local medicines have been elevated to such a stage that drugs and medicines made are being exported to different countries. Among 48 countries, Bangladesh is leading in the pharmaceutical products. Currently, 24,000 brand drugs are being produced in 257 pharmaceuticals companies in the country.
These factories are manufacturing medicines and raw materials worth more than Tk 25 billion a year. There are about 0.2 million people working in this industry. The API Industrial Park is expected to make this advancement faster.
The doors of new possibilities have been opened up. Medicines discount for LDCs in the world increased for more 17 years. Bangladesh's medicine industry has got a merit discount until 2033. The present world market of medicine is around of $1000 billion.
The country's drug market is growing at an annual rate of 16.50 per cent which is really amazing. The size of this market has crossed Tk 20 billion in 2018, and 68 per cent of this market is being controlled by top 10 medicine companies. Most selling drugs on the market are antibiotics.
In order to achieve self-sufficiency in the production of pharmaceutical raw materials, the government took the initiative to establish this industrial park in 2008.
According to competent source, the work on setting up the country's first drug industrial park will end soon. This will meet 100 per cent demand of the country's medicines and facilitate medicine export to numerous countries.