LAST Friday, I went to visit one of my friends at Dhakeswari Mandir and stayed there for sometime. From there I went to see one of my relatives who lives at Sobhanbag. I started at 3 PM from Motijheel and came back home at 9:30 PM though I wanted to meet another relative of mine staying close to Sobhanbag. I could not manage to do so as around an hour and a half was lost on the way due to traffic congestion. Considering the awful traffic situation, people living in Dhaka should be thanked for their perseverance and tolerance.
On the other hand, noise pollution is reaching greater heights with every passing day with hydraulic horns installed in buses and trucks. Before everything else, the authorities should prohibit use of hydraulic horns.
Disciplined vehicle movement can reduce traffic congestion significantly and a regulation banning blowing of horns can help minimize the level of noise pollution in the city.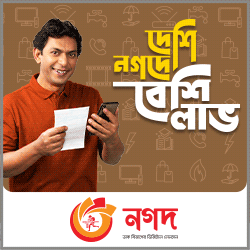 Sheuly Haque