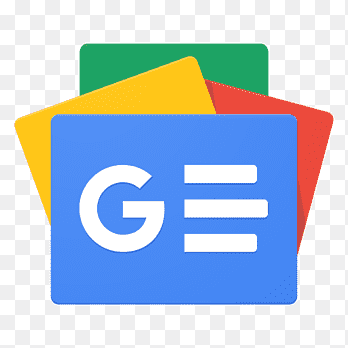 For all latest news, follow The Financial Express Google News channel.
Indian Minister of State for Home Affairs G Kishan Reddy last year proclaimed that Bangladesh would be half empty if India offered citizenship to Bangladeshis. The facts, as presented by internationally recognised agencies obviously depict a different picture.
While its peers struggled, Bangladesh remained one of the fastest growing economies in the planet last year. The country's economy performed miraculously despite drastic drop in overseas employment and apparel exports.
It is to be noted that while Bangladesh's Gross Domestic Product (GDP) grew by 5.2 per cent, India's GDP shrank by 10.3 per cent while Pakistan's shrank by nearly 2 per cent in 2020 according to latest World Bank figures. All this took place against the backdrop of a dangerous pandemic affected global economy. Global GDP shrank by 4.9 per cent in 2020 as per IMF estimates.
Per capita stats also present a favourable outlook for Bangladesh economy. According to data provided by IMF, Bangladeshis on average earned more than their peers in India and Pakistan last year. With Bangladesh's higher expected growth rate, these income gaps will continue to widen over next decade.
Because of a stagnating global economy last year, new employment of remittance generating workers fell by nearly 500,000 in 2020, the biggest decrease since 2002 as per data provided by Bangladeshi Government's Bureau of Manpower Employment and Training (BMET).
Despite this drop in new employment, government's remittance earnings actually increased during the pandemic, demonstrating the robustness of Bangladesh's inflows from foreign workers. Overseas workers sent 21.9 billion US dollars through legal channels last year an increase of 23.5 per cent from previous year according to data provided by World Bank. It is estimated, Bangladesh, which ranks 8th globally, earned around US$ 4 million every hour from remittance provided by its migrant workers through formal and informal channels.
In 2020, Bangladesh exported RMG valued at approximately US$27.95 billion. Compared to $34 billion in 2019 this was a decrease of 18 per cent. However certain other key sectors performed favourably. Pharmaceutical exports for example, actually went up in 2020 reaching $136 million during 2019-2020 according to report published by a local daily.
Bangladesh government delivered this astonishing growth while maintaining 60 per cent overcapacity in power generation. The government paid $1.2 billion in excess in the form of capacity payments according to US-based Institute of Energy Economics. The government is planning to add another 15,000 MW net by 2025 to cope with dramatic economic growth expected.
Foreign direct investments in Bangladesh fell to $1.6 billion in 2019 a drop of 56 per cent from 2018. Such inflows fell another 31.79 per cent in 2020 according to data provided by Bangladesh Bank. In order to attract foreign investments Bangladesh has setup 97 Economic Zones. Of this total, 29 are managed by the private sector while 68 by the government. While most the recently established Economic Zones remain vacant, the country received $4.08 billion worth of investment proposals in 2020countering the global downturn.
Despite a sharp fall in total exports (-11%), through skillful management of imports, Bangladesh has managed to post current account surplus of over $3.5 billion last year. The country's foreign exchange reserve reserves surpassed $40 billion in 2020. While most developed countries are struggling with excess debt burden, Bangladesh government is looking for investment opportunities for its massive idle dollar reserves.
With a combination of sheer luck and hyperactive pandemic response initiatives, Bangladesh has handled the Covid19 situation far better than its peers. The country, which has one of the lowest Covid-19 infection rates in the world, has launched massive vaccination drive recently to put an end to the pandemic. Bangladesh has registered an infection rate of just 15.3 per cent and a recovery rate of around 95 per cent. Deaths per million due to pandemic in Bangladesh is 49.51, which is less than half that of India. Just to put these figures in perspective, US deaths per million stands at 1,301.63 and United Kingdom 1521.51.
For some time now, Bangladesh enjoys one of the lowest unemployment rates in the world. Currently it is below 4.2 per cent according to World Bank data. And the unemployment rate is trending even lower, almost unprecedented among the developing nations under current circumstances. Even Singapore today has a higher unemployment rate than Bangladesh!
The country has been making steady inroads in the global IT, Pharma and Freelancing industries. However, in order to continue on this growth trajectory, the government must cut down on pharma active ingredient imports, and allow the private universities to take lead in research and curriculum development.
According to a study by Standard Chartered Bank, Bangladesh is likely to recover faster than its Asian peers from the Covid-19 pandemic powered by domestic consumption and remittance inflow.
Undoubtedly, based on data provided by World Bank and other global agencies, Bangladesh is by far one of the top performing economies in the world today. Clearly, Bangladesh is not competing with India or Pakistan based on socioeconomic stats provided by internationally renowned agencies. Taking into consideration its economic progress to date and improving future outlook, Bangladesh is well positioned to place itself in a different league altogether.
The country should seriously consider membership in ASEAN expeditiously which will provide increased access to technology and promote high value products& services trade in the near future.
Javed Hosein is Managing Director, Energis Power Corporation and the Trustee & Chairman, Finance Committee, Independent University, Bangladesh (IUB).