"Brain gain", as defined by The Economist in 2011, is an increase in the number of highly trained, professionals departing a country to live and work where greater opportunities are offered, with the prospect of returning to their home country.
That is the new phenomenon for countries such as Bangladesh. In recent times, the culture of 'brain drain' has been reversed in some developing countries because of the return of highly skilled migrants to their home country.
Such return is beneficial not only for an economy but also for improvement of higher education of the respective country.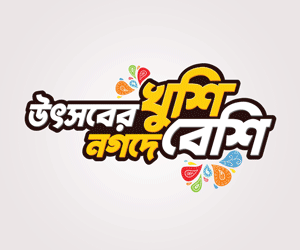 Some returnees, who were well established in their own fields abroad, returned to Bangladesh mainly to make a change. Professionally sound expatriates have realised that distinct opportunities are there in Bangladesh where they can make greater impact on society. As migrants, they could not bring changes and thus were not happy.
The difference between the returnees of high skilled professions of Bangladesh and other countries such as India, China, and Taiwan is the pull factors offered by respective governments.
The Science Park in Taiwan is built by the government, a country where returnees get different incentives - cheap airfares, subsidised housing and subsidised education for their children.
The Chinese government established special zones where the returnees receive facilities like assistance in setting up a business venture, tax waiver in high tech industry, and tax-free import of materials.
The Indian government attracted returnees to the software industry by introducing favourable policies for the development of the sector.
However, the Bangladesh government, apart from granting dual-citizenship, has not launched any special programme to encourage and motivate the high skilled migrants to return home. The Bangladeshi returnee academics are motivated by the initiatives taken by the private organisations, not by the government. Private universities created an opportunity for the migrant academics to contribute to development of higher education.
Unlike the faculties at public universities, these are the returnees who did not depend on the government fund to gain their doctorate degrees. The University Grants Commission does not sponsor the migration costs of the returnees.
The returnees themselves understand that there is scope for greater value addition if they return to their motherland. Such contribution towards development will sustain only if their stay is permanent and if they get adequate support from the government.
Md. Sabbir Ahmed is from 10th batch at the Department of Development studies, the
University of Dhaka.