Bangladesh economy is facing several challenges in the backdrop of global political and economic crises. In the context of high inflationary pressure, deficits in trade and current account, exchange rate volatility, and pressure on foreign exchange reserve, macroeconomic management will be more challenging than ever before.
This will require prudent fiscal and monetary policies which will meet the demand for higher subsidies and incentives in a few critical areas, enhance domestic resource mobilisation, rationalise public expenditure to avoid unnecessary expenditures without dampening domestic demand, encourage private investment and ensure social protection to the poor.
Given that the current crisis will continue to prevail in the coming months, the Centre for Policy Dialogue (CPD) emphasises both immediate and medium-term measures to address the challenges. CPD also focuses on five critical areas in this connection. These are: (1) Economic growth; (2) Public finance; (3) Inflation; (4) Monetary and banking sector; and (5) External sector.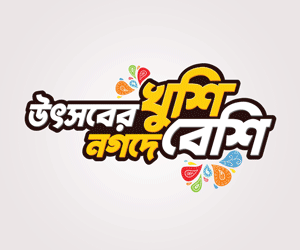 GROWTH: Bangladesh Bureau of Statistics (BBS) has predicted sustained strong recovery in the current fiscal year (FY22). According to the provisional estimates of BBS, growth rate of the country's Gross Domestic Product (GDP) is expected to reach 7.25 per cent - exactly same as the programmed figure of the budget for FY22!
Industry sector is expected to carry out the strong growth of 10.4 per cent. Curiously, agriculture sector is to attain the lowest growth in last six years - 2.2 per cent - even below the pandemic year of FY20.
A decomposition analysis of the provisional estimates of GDP growth indicates that industry sector, more precisely the manufacturing sector, is expected to contribute to the attained growth. Within the manufacturing sector, the large industry sub-sector is expected to lead with its largest contribution in last six years (for which the GDP estimates are available according to the new base year).
On a comparative scale, the contribution of Small, Medium and Micro Industry is expected to be weakened.
The higher GDP growth is also expected to be attained with a higher Investment-GDP ratio. Private investment-GDP ratio is expected to increase marginally to 24.1 per cent in FY22 which was 23.1 per cent in FY21. Thus, there is a marginal, 0.4 percentage points, rise.
Private consumption-GDP ratio is expected to rise faster, by 1.8 percentage points, from 68.8 per cent in FY22 from 67.0 per cent in FY21. Per capita income, in terms of current US Dollar (USD), is expected to continue to rally and reach $2,824 by the end of FY22.
However, this would mean the growth of per capita income (current USD) would decline to 9 per cent in FY22 compared to 11.4 per cent in FY21.
The estimates of GDP have been under scrutiny for past several years due to its apparent disjuncture with several other key macroeconomic and development correlates. Indeed, more than half of the provisional GDP estimates are not based on credible real time data.
At a turbulent time for economy, in view of the unprecedented impact of the Covid-19 pandemic, lack of real time data weakens realistic estimates of GDP in a country.
The provisional estimates of GDP in FY22 are likely to be carried out with mostly data for the first six months and may have not captured the faltering macroeconomic developments in second half of FY22. For example, the exchange rate assumed for estimating per capita income (current USD) for FY22 is BDT 85.52 per USD. It is highly likely to depreciate when the final estimates will be prepared.
The deflators used for estimating GDP figures also appear to be problematic.
According to BBS, in FY22, growth of personal consumption expenditure price index (which may be considered as a proxy for consumer price index) increased by only 5.3 per cent - which is lower than in FY21.
With the prevailing high level of increases in prices of essential commodities, such background numbers used for estimating GDP creates doubt regarding the credibility of the GDP figures.
Over the years, GDP growth rate has emerged as the centre of attention of economic policy discourse in Bangladesh and often appears to be a sacrosanct issue. Regrettably, GDP estimates have apparently become the sole measure of the development of the country for many key policymakers.
According to the final estimation of BBS, GDP growth in FY21 stood at 6.94 per cent which was 3.45 per cent in FY20.
In view of the recovery of disadvantaged population groups of the country from the impact of the pandemic who are currently suffering from the significant rise of prices of essential commodities and the prevailing concerns as regards macroeconomic instability, it is high time to refocus the policy attention to protect purchasing power of the low and limited income groups, maintain macroeconomic stability and prioritise sustainable development targets beyond GDP growth.
As the economy is under pressure in view of the emergent challenges caused due to both external and domestic factors, these challenges are apprehended to be continued for some time as predicted by various international organisations in view of slower growth globally, including in some major economies.
This is worrisome for the overall macroeconomic situation in Bangladesh. It requires proactive measures by the policymakers both in the immediate and medium terms. The quality, reliability and consistency of data of economic indicators will be the first step since the effectiveness of policymaking depends on credible real time data.
Policymakers will have to come out of growth obsession and focus on the quality of growth in terms of distribution of the benefits of growth more equally.
Since the poor and disadvantaged people are yet to overcome the impact of the pandemic and have been affected further due to high prices of essential commodities, the policy should protect the purchasing power of the poor and low-income groups.
Dr Fahmida Khatun is Executive Director, Centre for Policy Dialogue (CPD); Professor Mustafizur Rahman is Distinguished Fellow, CPD; Dr Khondaker Golam Moazzem is Research Director, CPD; and Mr Towfiqul Islam Khan is Senior Research Fellow, CPD. [email protected]; [email protected]
[The article is edited version of power-point presentation made by the authors at the CPD Media Briefing on State of the Bangladesh Economy in FY21-22 (Third Reading) on Sunday]