From food security to food safety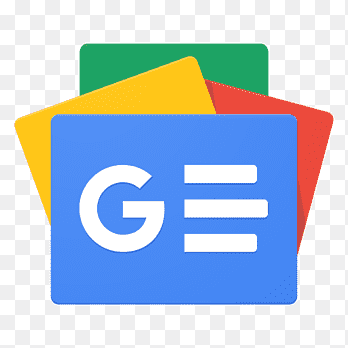 For all latest news, follow The Financial Express Google News channel.
Concluded on Wednesday, March 2 last, the sixth edition of the three-day National Vegetables Fair adopted a most appropriate slogan, "Nirapad shabji chas, shyastha pushti baro mas (safe cultivation of vegetables, health nutrition round the year). Indeed, the country has achieved the unique feat of growing vegetables seven times more than it did 12 years ago and by virtue of this, it has secured the third position in production of this particular type of plant foods in the entire world. Considering the small geographic land area, this is an enviable achievement.
Now is the time, as Agriculture Minister Abdur Razzaq puts it during the inauguration of the vegetable fair, to focus on safe food. There has to be a transition from food security to its next level of food safety. The minister made the point clear by referring to the country's attainment of self-sufficiency in production of grains or cereals but unless it is complemented by yield of nutritious vegetables and fruits, the people's healthy growth cannot be ensured. This is why agricultural policy was tuned to cultivation of vegetables and fruits with emphasis on diversification of crops.
Farmers are quick to respond to any challenge and they have made their marks in growing a good number of exotic vegetables and fruits. Their motivation was largely backed by the return such new produce bring. Some enterprising farmers have also succeeded in growing some fruits, vegetables and even flowers generally thought unsuitable for cultivation in this country's weather. The latest example is success in tulip cultivation.
Capsicum, broccoli, straw berry and dragon fruits were once unfamiliar to farmers here but their availability and reasonable prices at least in the city's kitchen market is a proof that cultivation of these exotic vegetables and fruits is on the rise. Highly nutritious and anti-oxidant, these crops have added food values to dishes of people who can afford those.
When affordability is in question, the rich-poor gap has acted as a stumbling block to raising the quality of food as well as health and hygiene. The Covid-19 pandemic has taken the country several years back in terms of reducing the gap. With the pandemic starting to subside, galloping prices of foods --- grains and other kinds --- and other essentials have dealt a severe blow to the low-income people. Although not imported, vegetables even in winter when their supply is several times more than any time of the year, continued to remain highly priced. Only potato, not leafy plants, became extremely cheap to the frustration of farmers.
In such a volatile market, the issue of safe food is bound to become a casualty. When a significant proportion of the population cannot manage the bare minimum foods, the campaign for safe consumables surely suffers. The country's retrogression on course of food safety, however, needs to be taken seriously. It is important to guarantee that growers get reasonable rewards for their time, energy and labour and the general mass also procure their foods ---both staple and vegetables/fruits --- at affordable prices.
Unfortunately, this is not happening. Both farmers and consumers are deprived of a fair pricing system for no fault of their own but for the market manipulation by trade syndicates, intermediary or middlemen and involvement of extortionists.
The government has time and again requested traders not to go for price hikes by means of engineering artificial crises. But every time such requests have fallen on deaf ears. The difference in prices at the farm level and at the consumer level is atrociously high --- at time of Tk 50-60 a kilogram. So it is pragmatic to opt for measures that neutralise trading intrigues resorted to by traders. Elimination of middlemen, social parasites like extortionists and support to transportation of produce for direct supply from farms to wholesale market can do the trick. For this purpose the Bangladesh Road Transport Corporation (BRTC) can be equipped with a fleet of trucks. Those will carry loads of produce for a certain period before the ownership of the vehicles can be handed over to farmers' cooperatives formed with the objective in view. If train service is available, at least one vendor compartment can be added to each passenger train for bringing down the carrying cost to the minimum. Such measures can keep the prices of foods reasonably low and at the same time ensure enough profit for farmers.
When this happens, the country's food distribution in its population will be more or less rational. In its turn, it will create the right environment for directing focus on safe food. Fertilisers and pesticides are indiscriminately applied to agricultural fields and in case of vegetables the time gap between application of pesticide and harvesting is often far shorter than the recommended period. Involvement of the agriculture extension officers at the field level is crucial in this task. The Department of Agricultural Marketing (DAM) can think of deploying such field-level officers whose job would be, in collaboration with the extension officers, to supervise healthy and hygienic production of vegetables and help farmers collectively take advantage of the BRTC transports. In case of mango export, farmers have already learnt to practise bagging system. They will, if trained, soon become adept in other modern methods and techniques for growing safe vegetables and fruits.