In the face of global rice price hike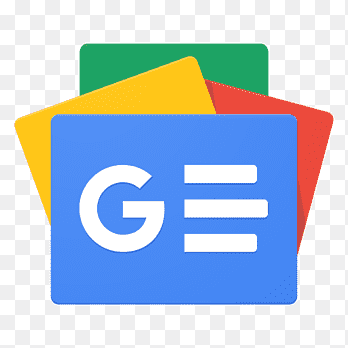 For all latest news, follow The Financial Express Google News channel.
A 15-year high global rice price poses a threat to food security that, according to experts, may take its toll causing extreme misery to impoverished millions across the globe with manifold economic and social ramifications. A FAO (Food and Agricultural Organisation) report says Rice Price Index reached its 15-year peak at 142.4 points in August, 31.2 per cent higher than that of a year ago. The ban on nonbasmati Indica (par-boiled) rice export by India has triggered the sudden price hike, according to the FAO report published monthly to monitor global rice price index.
While global food prices eased in August, those of rice rose 9.8 per cent compared to the previous month, reflecting trade disruptions in the aftermath of a ban on Indica rice exports by India. The FAO said in its monthly report, "Uncertainty about the ban's duration and concerns over export restrictions caused supply-chain actors to hold on to stocks, re-negotiate contracts or stop making price offers, thereby limiting most trade to small volumes and previously concluded sales." This seemingly has caused the price spike not only of Indian par-boiled rice, but also of the same variety produced by Thailand and Pakistan. Indian parboil rice price reached $461 a tonne on an average in late August, while the price of the same quality Pakistani rice soared to $579.8 a tonne, and Thai parboil price jumped to $633 a tonne, according to the FAO report.
Indica rice is hugely consumed by the South Asian people. Bangladesh mainly imports parboiled Indica and Indica white rice from the Asian sources to ensure ample supply in its domestic market. On August 25, India moved further in its restrictions on rice export by imposing a 20 per cent export duty on non-basmati parboiled rice. Two days later, the Indian government also announced that it had instructed the Agricultural and Processed Food Products Export Development Authority to register basmati export only with values of US$1,200 a tonne or above.
The FAO report said India's parboiled rice shipments ranged from 3.4-7.9 million tonnes in the past five years, accounting on an average for 34 per cent of India's overall rice export. In the Indica white rice market, the most pronounced increase was registered in Viet Nam, where amid the summer-autumn harvest, quotations of '5.0 per cent broken rice' (a low-priced variety) overshot the July levels by $110 per tonne to reach the highest level since July 2008. Monthly price increases were in the order of $60-80 per tonne in other Asian origins. These caused Asian quotations of Indica white rice at 40-60 per cent above the August 2022 values.
The question that agitates now is if the Indian ban is going to have an impact on our domestic supplies and market prices. A report in the FE quoting farm experts says that the government has a reasonably good rice stock for now, but it could turn critical in the coming months amid dramatic hike in rice prices across the globe. A noted farm economist has said that local rice production was about 20 million tonnes in the Boro season, but drought between April and July caused concern for rice outputs in Aman and Aus seasons, which comprise above 45 per cent of the total domestic supply. Scanty rainfall from April to July might cut the Aman and Aus output in fiscal year (FY) 2023-24 by 11 per cent and 4.0 per cent respectively, according to a United States Department of Agriculture (USDA) report. The report further said seedbed preparation for Aman declined to 6.0 per cent in terms of land. Aus rice output might decline to 2.4 million tonnes in FY 24, which was 2.7 million tonnes in FY 23. So, October and November are the most critical months for rice market in Bangladesh. Experts opine that the country should have a buffer stock of 1.5-2.0 million tonnes of rice for ensuring food security.
The FE report mentioned above has given some insight into the government's move to raise stock position of rice. The report quoting a DGoF (Directorate General of Food) official says that the government has a target to procure minimum 0.5 million tonnes of rice from global sources in FY 24. The private sector might also add 1.0-1.5 million tonnes more to maintain stability in the staple food market. The DGoF extended its rice procurement target by 0.2 million tonnes after achieving the primary target of 1.25 million tonnes. The procurement date was also extended to September 14 from August 31. The DGoF is now buying rice at Tk 44 a kg from millers, which is cheaper than global prices. The country's warehouses have 1.66 million tonnes of rice at present.
It appears that if targeted procurement is made on time, as planned, things may not be worrisome. Still, increasing the buffer should be a prime job of the government. Simultaneously, efforts must be in place to ensure that unscrupulous elements cannot resort to foul play for creation of artificial scarcity through notorious syndication.