Pharmaceutical sector flourishing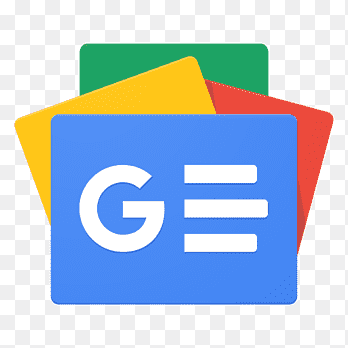 For all latest news, follow The Financial Express Google News channel.
Manufacture of pharmaceuticals is now one of the largest capital-intensive white-collar industries in the country, which has grown tremendously over the past few decades. Bangladesh enjoys comparative advantage in the sector, thanks to its cheap labour and raw materials, a favourable World Trade Organisation (WTO) regime and adequate supply of skilled manpower.
A few decades ago, the country was dependent on imported medicines as well as drugs produced by multinational companies for meeting domestic demands. But now around 97 per cent of medicines are produced locally while imported medicines mainly belong to hi-tech genres. The market share of the local manufacturers is currently around 90 per cent and 10 per cent is controlled by foreign producers.
Another notable development has been the current export of Bangladeshi medicines to 147 countries, including developed ones. There has also been some progress in producing hi-tech genres of medicines and medical devices locally.
The domestic market for pharmaceutical products has been expanding during the current decade at a rate of around 15 per cent. This market is expected to be worth between Tk 400 billion and 500 billion by the year 2022-23. According to available statistics, the market size in 2018 was worth Tk 205.12 billion with a growth rate of 9.36 per cent; the corresponding figures for 2017 and 2016 were Tk 187.56 billion and Tk 156.40 billion alongside growth rates of 19.92 per cent and 30.82 per cent respectively.
Currently, the number of pharmaceutical companies stands at 273, according to the Department of Drug Administration. The companies occupying top slots in the list are making maximum contributions to the medicine market. Available statistics show the top 10 capture 68 per cent of the market, while those between 11 and 20 have a slice of 18 per cent. The contribution of remaining companies is only 11 per cent of the total. According to Export Promotion Bureau (EPB) figures, medicines worth US$130 million have been exported so far in 2019, the growth rate being 25.56 per cent. The export volume during 2018 was US$103.46 with a growth rate of 7.10 per cent.
However, medicines are exported by Bangladeshi manufacturers only after they get approval from the destination markets. They need to submit required information and documents to the regulatory authorities of those countries for the purpose. Previously, no pharmaco-vigilance mechanisms existed in Bangladesh for ensuring safe consumption of medicines. But information on this is crucial for exporting medicines, as it provides assurance that the relevant medicines are safe. In fact, both foreign multinational companies as well as local companies who export medicines, now submit regular reports on the matters to the Department of Drug Administration.
Another major hurdle faced by Bangladesh's pharmaceutical sector has been the dearth of raw materials or APIs (active pharmaceutical ingredients) for producing medicines. As a result, between 90 to 95 per cent of the demand for APIs has to be met through imports from other countries. The government allocated 200 acres of land for developing an API Industrial Park in Munshiganj long time ago, but progress in its implementation has been very slow. Expenses for APIs will diminish drastically and prices of medicines will also decline significantly if and when this park goes into operation.
Alongside Allopathic medicine, the alternative Unani, Ayurvedic, Homeopathic and Herbal systems are also practiced widely in Bangladesh. According to official statistics, the numbers of Unani medicine manufacturers in the country and their registered medicines now stand at 272 and 6,630 respectively. The corresponding figures for Ayurvedic medicine are 201 and 4,110, those for Homeopathic medicine are 42 and 2,417, and those for Herbal medicines are 32 and 550 respectively. But the quality of alternative medicines still lags behind due to various bottlenecks as well as lack of goodwill on the part of the stakeholders.
However, herbal medicines produced by manufacturers of allopathic drugs usually maintain required quality and standard. A major segment of the country's population at the grassroots level depends on alternative medicine for their healthcare. The government should therefore pay more attention to this neglected sub-sector and take pragmatic measures for bolstering it in terms of both quantity and quality.
Another positive trend in the pharmaceutical sector has been the generic nature of around 80 per cent medicines manufactured in the country. The market for patented medicines throughout the world was worth US$60 billion in 2016, which would soon be freed from patent obligations and become open for all manufacturers.
The lower middle-income countries like Bangladesh can seize this opportunity of producing generic versions of those medicines based on waiver accorded to the least developed countries (LDCs) in the area of intellectual property rights up to 2033. But the local medicine manufacturers need to prepare for the post-2033 scenario as well. For this, they should gear up their research and development initiatives through enhanced investments in the field.
There is also much debate about pricing of medicines in the country. A national drug policy was introduced back in 1982 through promulgation of an ordinance. It was intended to make the pharmaceutical companies liable for quality of medicines, while the government was vested responsibility of monitoring and fixing the prices of medicines.
The government was expected to uphold public interest alongside providing sufficient benefits to manufacturers through this policy. But due to an amendment brought to the drug policy in 1994, the onus of fixing medicine prices outside essential drugs' list went back to the producers. This has had an adverse impact on the drugs market and healthcare sector.
The government should therefore consider reverting back fully to the drug policy of 1982 and assume the role of price-fixer once again in the interest of the country's teeming millions, who remain at the mercy of physicians and drug manufacturers for their healthcare and medicines.
Dr. Helal Uddin Ahmed is a retired Additional Secretary and former Editor of Bangladesh Quarterly.