Proposed highway construction cost much too high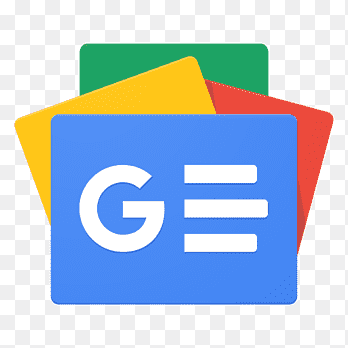 For all latest news, follow The Financial Express Google News channel.
The Roads and Highways Department (RHD) has proposed a cost of Tk5.16 billion per kilometre to widen the 23.5km stretch of the Chattogram-Cox's Bazaar highway. This proposal is currently being reviewed by the Planning Commission and already some startling figures have begun to raise many an eye brow. The cost per kilometre is unusually high, even by RHD standards. According to media reports, the proposed cost of this project is approximately three times higher than similar projects taken by the department. The fact that Tk121.36 billion budget is a major departure from other projects it has done or is doing leaves room for concern.
The planning commission has observed that RHD should re-calculate its cost projections. The department on the other hand states that it is merely following the international standards set by the feasibility study conducted by the Japan International Cooperation Agency (JICA). While that may suffice from RHD's point of view, one does need to rethink the figures. It is understandable why trimming the figures has been recommended by the Planning Commission's Project Evaluation Committee (PEC). That Tk26 billion has been recommended by PEC makes sense when one takes into account that RHD's other projects cost significantly less. The Dhaka-Mawa Expressway cost the national exchequer Tk110 billion for 54.7km of road construction. That equates to Tk2.01 billion per kilometre.
The cost of road infrastructure development in Bangladesh has been subject to international scrutiny. Back in 2016, the World Bank had conducted a research on how much low and middle income countries should spend. It figured out around Tk17 crore per kilometre for a new four-lane highway. Even back then, Bangladesh was spending about double the money to construct a kilometre of road - more than in Europe. According to a United Nations Economic Commission for Europe (UNECE) report in 2014, neighbouring countries like India and China would be spending little compared to what Bangladesh would be allocating for some projects. While the authorities like to skirt around the question of graft in awarding contracts, it has repeatedly come up in the course of research findings of major international lending institutions. If companies are compelled to pay to receive contracts, all costs associated with it will inevitably raise the budget of any project.
Besides this, there are other factors at play. The recent economic downturn has pushed up prices of all construction materials globally. This is in part due to the devaluation of the Bangladesh Taka against the greenback. There is also the question of high duties placed on construction materials, coupled with inept management and a lack of expertise in cost calculation. That said, this project is to be constructed based upon a JICA feasibility study and that means there must be other cost factors awaiting consideration. Reportedly, the planning commission has found cost heads like consultants' fees constitute Tk4.943 billion, Tk1.12 billion for security services, outsourcing hiring costs around Tk87.5 million, overseas training amounting to Tk 20 million and so on. The PEC has called for a rationalisation of many components of the development project proposal.
The costs mentioned apparently do not include other costs that could be involved later down the line including flyover, bridges, contingency work. Interestingly, land acquisition is also not part of the cost mentioned. When all those cost heads will be added, this highway expansion may well set the world record for being the most expensive one till date anywhere on the planet. How on earth can this project be justified, especially where 75 per cent of the financing will come from external sources? Regardless of the fact that funds provided by international development partners generally tend to have softer repayment terms, but just because the finance is available, it doesn't mean the country should be inflating the budget of a project to fit the whims of overenthusiastic planners. Every Taka spent comes out of taxpayers' money and that is something that hardly seems to be of any consequence to the authorities.
Yes, the 132km long Chattogram-Cox's Bazaar Road will become a crucial corridor in the near future as a link to the Matarbari seaport in Maheshkhali. But the arguments put forward by the RHD needs to be reviewed thoroughly. Also it is necessary to take into account that a detailed design of the project is yet to be completed. So, proper scrutiny and recommendations by experts are a sine qua non before approving any such project.