Solar power to fill in the gap of energy deficit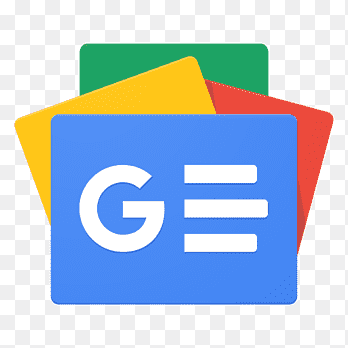 For all latest news, follow The Financial Express Google News channel.
The increasing expanse of solar-powered electricity in the country does not apparently seem to draw the attention of many. Occasional newspaper reports provide only a glimpse of what should be termed a considerable, if not spectacular, accomplishment.
The latest that could be gathered about this off-grid power system is that the Infrastructure Development Company Limited (IDCOL) will finance rooftop solar projects that will generate about 300 megawatts of peak electricity by 2024. The information was disseminated at a workshop on 'Installation of Industrial Rooftop Solar System' held recently in the capital. The objective of the workshop was to promote rooftop solar technology among the enlisted companies of H&M-- a Sweden-based conglomerate that has more than two hundred garment and textile companies in Bangladesh enlisted with it. The workshop discussed various aspects of the rooftop solar project including its financial and technical benefits. It also focused on the net metering benefits for the industries and how the rooftop solar project can help the enlisted companies to reduce their carbon footprint and get more work orders from the global market.
While the IDCOL venture aims at supplying solar power to industrial units, a 35mw solar power plant of Bangla-China joint venture project at Shibalaya Upazila of Manikganj district with financial support from the Asian Development Bank (ADB) has already started supplying electricity to the national grid. Earlier, 4 IPP projects -- 50 MW (AC) Solar Park Gauripur, Mymensingh, 8 MW Solar Park in Panchagarh, 20 MW (AC) Solar Park Teknaf Upazila, Cox's Bazar and 3 MW Grid-connected PV Power Plant at Sharishabari in Jamalpur went into operation. Lately, an agreement has been inked between the state-owned Electricity Generation Company of Bangladesh Limited (EGCB) and Marubeni Corporation of Japan for implementing a 100 MW solar power plant at Sonagazi in Feni.
Power generation from renewable sources is expected to rise as projects involving the capacity to produce about 2,000 MW of electricity are in the pipeline. Presently, nine solar power plants are being constructed with a combined capacity of 450 MW, and a wind power project that will produce 60 MW. The country's Power System Master Plan (PSMP) has set a target to reach renewable energy's share to 10 per cent of total power generation capacity (2,470 MW) by the next year. The major focus is obviously on exploiting the potential of solar energy to achieve the goal. However available data show the country now has a generation capacity of 20,595 MW from conventional sources, while power from renewable sources is lagging far behind at 700.61 MW-- around 3.0 per cent of the total generation capacity. So, reaching the target is quite unlikely to happen in the period meant to achieve so. Energy experts, however, say that although reaching the target is rather ambitious, the country would scale up renewable energy production manifold in the near future, given that there is already an organised move to set up plants, particularly solar plants, and the government, too, is committed to encouraging such ventures.
It may be noted that an international organisation named International Solar Alliance (ISA) has been set up aimed at building a network to help tropical countries boost their use of solar power. A well taken initiative, this is going to help many countries meet their grid power deficit through increased application of solar devices for meeting mounting home and industrial needs. As for Bangladesh, it can benefit immensely from the ISA initiative in applying innovative devices at affordable costs.
Coming to the use of solar power in households -- Solar Home Systems (SHS) -- Bangladesh is already a big name. SHS is an important segment of renewable energy which has been acclaimed as the largest off-grid renewable energy programme in the world. According to a report of the Paris-based energy think tank REN21, more than 6.0 million SHS and kits are in operation worldwide, with 25 million people benefiting from them. Bangladesh, the largest SHS market worldwide, has more than 4.0 million units installed. Now, with increased production of solar energy aimed at increasing the grid capacity, it is expected to meet the rising energy demand -- not only in households without grid connectivity but also in mills and factories which generate their own power to meet operational needs at a high cost.
With the momentum on, SHS is highly likely to reach out to increasing number of the population in the near future. Currently, the country has around 38 per cent of the population without access to grid electricity. This is where SHS is to fill in the gap.
The reason why SHS, especially rooftop solar power is able to attract off-grid consumers is its cheaper unit cost compared to that of grid power. Reportedly, it requires only 100 Sq.ft. space and about Tk 75,000 to generate 1.0 KW of electricity. The unit cost of electricity from rooftop solar is well below Tk 8.0/unit, that too without any government subsidy. On the other hand, the flat rate of electricity, despite subsidy, is far higher.
There is thus a definite logic for helping expand the SHS market in the country. With the mechanism in place and benefits visible, it's only a matter of time to see the benefits flourish. However, there seems to be a lack of harmony in imports and local production. The local manufacturers want a considerable gap in import pricing through import duties so that investment made in the sector could be secured. There is thus the need to assess the ground reality, especially the domestic manufacturers' capacity to meet the growing demand as well as the quality of their products. To be able to benefit more off-grid population, the authorities will have to interact with all stakeholders aimed at striking a fine balance between import and local production of panels and other necessary solar kits.