The country's readymade garment (RMG) industry is up for a leap as things seem better poised now for a thriving prospect. The pandemic did cause considerable damage by way of cancelled orders, depressed demand, and low productivity due to lockdowns, restricted movement and delayed clearance of raw materials against back-to-back letters of credit. Industry insiders were worried that the situation might linger to take a very heavy toll on the highest foreign exchange earning sector of the economy. Mercifully, the sloth did not last long enough to cause an unmanageable dent to the industry as a whole, though smaller plants reliant largely on sub-contracting had to bear the brunt most.
Around one and a half years on, things have changed much to the delight of the industry people, the overseas buyers, and backward linkage industries. The month of December 2021 saw monthly export of garment products soar beyond $4.0 billion for the first time in the history of the country's RMG export. A surge in demand in keeping with the gradual recovery from the fallouts of the pandemic, fixing up the supply chain, and indeed deft production management at home are mainly the reasons for the rebound-- a well deserved accomplishment by our manufacturers and exporters.
Reports say local apparel manufacturers are extremely busy handling the surge of export orders, and many global retailers and brands have moved orders to Bangladesh from its competitor countries. Garment manufacturers are confident about supplying garment products worth $7.0-8.0 billion a month to international buyers after Bangladesh consolidated its place in the global supply chain by remaining open for businesses even during the peak of the coronavirus pandemic.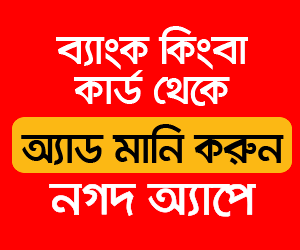 In this context, many in the industry appreciate the government's move to keep factories open as against most garment-producing countries shutting their factories to tame the raging virus that eventually has taken a toll on their manufacturing and export. While it was a risky move on our part, apparel and textile entrepreneurs in Bangladesh have kept expanding to meet the growing demand as economies around the world return to normalcy.
Speaking at an event last week the President of the Bangladesh Garment Manufacturers and Exporters Association (BGMEA) at the conference room of the Economic Reporters' Forum (ERF) in Dhaka said, "Bangladesh is gradually getting ready to cater garment work orders worth $7.0 billion to $8.0 billion every month. At present, we are not capable of supplying products worth $7.0 billion to $8.0 billion, but we are expanding our capacity." As regards the spread of the new Covid variant Omicron and its likely impact, he said, "Garment exporters are not worried as no work order has been cancelled or suspended because of Omicron, so far. Only a few buyers have demanded deferred shipments for a handful of consignments for 10 to 15 days." The reason for his optimism lies in the fact that exports to major markets like the USA are rising, some non-major markets are increasingly becoming major buyers. And he is hopeful that shipment to a number of Asian markets, including India, China, South Korea, and Japan will surge in the near future as buyers are placing more and more orders. In Asia, Japan has turned into a $1billion market for Bangladesh lately. "The current trend of garment exports will continue up to April this year as we are booked with a huge quantity of orders," he further went on to reinforce his optimism.
Since garment export is on the rise, a lot of investment is likely to flow to the spinning, weaving, dyeing and other primary textile sectors in 2022, according to industry observers. It is worth noting that already the country's spinning industry is witnessing massive investment as local entrepreneurs are either expanding their production capacities or setting up new units as the demand for RMG raw materials is rising. In 2020, Bangladesh imported $1.32 billion worth of knitted fabrics, $2.76 billion worth of woven fabrics, and $0.10 billion worth of yarn for the garment industry. Currently, local spinners can supply 80 per cent of the raw materials required by the knitwear sector and 40 per cent of the woven sector. So, local spinners are trying to expand their footprint in the market, and it is most likely to take a new high shortly.
In the knit sub-sector, sweater is set to cause a major breakthrough. With China pulling out of sweater-making, Bangladeshi sweater manufacturers have achieved 27 per cent export growth in the past six years. Exporters say the growth in this area is relatively higher compared to other items. With mounting overseas demand, local sweater exporters now eye fresh investment and factory expansion. In 2021, there were some new investments while several sweater-making plants went for capacity expansion. The Chinese pullout is viewed by many as a highly rewarding phase for Bangladeshi sweater makers to flourish in the short run despite stiff competition from Turkey, Cambodia and Vietnam. In order to do so, observers opine that sweater makers should eye up-end products aided by highly skilled operators and advanced technology.
As the country's economy has demonstrated remarkable resilience not only in getting through rough patches during the pandemic and is still negotiating the unsteady situation, the frontrunners in the businesses deserve credit for their unrelenting efforts to ride out the crisis.