Womenfolk in general are still reeling from the havoc wreaked by the Covid-19 pandemic in societies and economies across the globe. In fact, adverse impacts of the pandemic have been found to be much higher among women compared to men. Bangladesh is no exception. The adversities include uncertainties with regard to work, losses of jobs and businesses, reduction in incomes, rising domestic violence, and greater incidences of child marriage and crimes against women. However, it is women who have been playing the most crucial role in taking care of family members affected by the pandemic. They have performed commendably well in their own spheres of work.
Although the overall picture appears to be mixed, most surveys conducted in Bangladesh indicate womenfolk falling far behind institutionally in the march to recovery, with their fight for gender parity becoming even more difficult. This has been happening in the backdrop of International Women's Day observed globally on March 8 with the theme 'Women in leadership: Achieving an equal future in a Covid-19 world'. Despite the negative impacts of the pandemic, the womenfolk still seek an equal and equitable future free from violence and impositions by patriarchal societies.
According to a survey report released by BRAC in October last year on the status of informal labour in Bangladesh in the wake of Covid-19, the average monthly income of women was reduced to Taka 3 thousand in June from that of Taka 9 thousand in February. The income slightly rose to Taka 4 thousand in July, but the females still lagged behind compared to men. The survey also showed that women's income fell 56 per cent compared to 45 per cent for males. Consequently, those women who were on course to become self-reliant faced serious obstacle in their forward march. Family peace was also disrupted when men started staying at home after losing jobs, and females were made easy targets of domestic violence.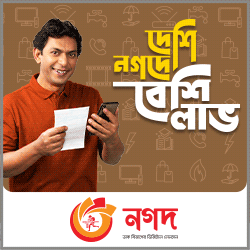 According to the findings of another survey released by the Centre for Policy Dialogue in October 2020, the readymade garment (RMG) factories shed 8 per cent of their manpower between March and October. And the females accounted for 61 per cent among those RMG workers who lost jobs. Before the onset of Covid-19, the overall proportion of women in RMG factories was 62 per cent. That has now slipped to 57 per cent. However, many workers are now back in their jobs in the wake of a gradual recovery in the sector.
The government had announced a Taka 200 billion incentive package for cottage, micro, small, and medium enterprises (CMSME), of which 5 per cent were set aside for women. But the womenfolk received only about 4 per cent of disbursed loans till December 2020, indicating much lesser share for female entrepreneurs in delivered loans compared to their male counterparts. The current banking practices and traditional preferences for men are considered to be mainly responsible for this. The SME Foundation had distributed loans worth Taka 220 million during April-December 2020. But among the 282 loan recipients, only 5 were women. According to a separate research report released by BRAC in October last year, 71 per cent among female entrepreneurs and workers did not have any idea about the incentive package offered by government. Only 44 per cent among them tried to obtain loans under the package, and the rest refrained from doing so due to fear of harassment.
Generally speaking, the womenfolk of the country also got less information about the Covid-19 pandemic, and violence or repression against them significantly rose during the period. The survey findings of the UNFPA, UN-Women, and the British Medical Journal have corroborated this claim. According to these surveys, work opportunities for women in Bangladesh decreased by 81 per cent in the formal sector, while the rate was only 14 per cent for men. Even in the informal sector, 24 per cent women lost the opportunity to work. Although Bangladesh did not declare any formal lockdown, general holiday or informal lockdown in the country lasted from March 26 to May 31. As people stayed mostly indoors during the period, women's repression also rose significantly. The UNFPA and UN-Women survey found significant increases in domestic violence in countries like Bangladesh and India. The social media also showed a rising trend of harassment of women during the period. For example, tweets against womenfolk increased by 93 per cent between October 2019 and October 2020.
Overall, although the infection and death rates among women due to Covid-19 have been less compared to men, its economic and social impacts have been much harsher for them. The informal sector has been most severely affected by the pandemic, where women account for 91.8 per cent workers. And when women are economically hurt, their social and family statuses also suffer. However, it has been women who played the most admirable role as frontline workers against the pandemic. About 94 per cent of the nurses were females, while their overall proportion was 90 per cent among the health workers. Women's work pressure also rose considerably, as they had to simultaneously look after children and the sick in addition to their normal chores. But they faced discrimination in getting information and receiving treatment for Covid-19, as evident from the UN-Women study.
The progress that Bangladesh has been making in reducing gender disparity and empowering women in different areas has been severely disrupted by the pandemic. The women community should therefore be given priority now in policy-making and financial allocations during the next stages of combating Covid-19. The health and nutrition status of girls and women have also deteriorated due to a decline in living standard following job-losses, income reductions etc. The government should keep an eye on this as well. In addition, measures should be strengthened for ensuring the safety of women both inside and outside their homes in order to protect them, and thereby maintain the continuity of their progress.
Dr Helal Uddin Ahmed is a retired Additional Secretary and former Editor of Bangladesh Quarterly.