Covid-19 and budget for FY22
Can we zoom in on education a bit more?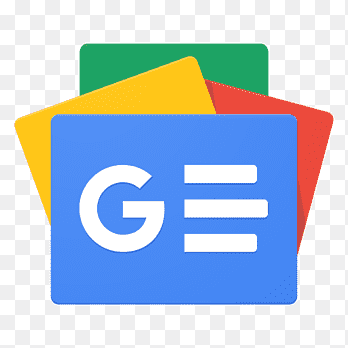 For all latest news, follow The Financial Express Google News channel.
While the entire world forcibly and unprecedently went virtual since 2020 due to the Covid-19 pandemic, it was perhaps the students of Bangladesh who seem to have enjoyed the most - well, at least scrolling through the Facebook feed does give such an impression. Students are graduating their secondary education with a much embraced (as per social media meme culture) 'auto pass', school children are spared of the haunting exercise of waking up in the morning, and university students, for their years of experience with smartphones and gadgets, have been showcasing their tech savvy skills to sleep during a Zoom class while throwing dust at their teachers. So far, so good it seems, right?
But as the old saying goes, every coin has two sides. There are children, who being left out of school for such an indefinitely long time period, are forgetting what they have learned so far anyway. There are students securing SSC and HSC certificates, and opting for higher education without ever having to meet the prerequisites of doing so, thereby, being completely unprepared for their future aspirations. There are university students who are struggling to cope up with the pressure of virtual education, and so much so, that there have been both cases of suicides and cases of students in remote villages where they have to walk miles to sit under that one particular tree or beside that one particular river, to avail the internet connection required to be present in online classes. Add to this dismal narrative the latest Quacquarelli Symonds (QS) world university rankings for the year 2022, and back-to-back two years, there have been no improvements in the position of Bangladeshi universities, be it the DU or the BUET or the private ones. Therefore, the examples mentioned at the beginning of this piece, are basically students who are completely unaware of the condition of the country's education sector, the effectiveness of the country's response to Covid-19 for this sector, and the costs of living a comfortably indolent life.
Speaking of costs brings us to the major talking point of this piece (note that the aforementioned paragraphs were not written simply for seeking attention), which is the recent announcement of the budget for fiscal year (FY) 2021-22 made by the Finance Minister of Bangladesh on June 03, 2021. Yes, the quality of education was in question before the pandemic, yes, the issues of absenteeism, dropouts, disparity among regions, gender and marginalised communities, inadequate finance of education, access to education, had been scrutinised prior to Covid-19; and needless to say, the policymakers and practitioners have tried different attempts of protecting the education sector amidst the pandemic. However, the latest announced budget seemed to have not taken into account the fact that the dire effects of a pandemic for an education sector are usually less visible and less immediately felt than that of other sectors such as healthcare.
To put things into perspective, let us flashback a decade ago. During the 2008-09 global financial crisis, the affluent countries managed to protect education finance, whereas lower-middle income countries (LMICs) observed a large dip in education spending, from which they did not recover for several years. Now, the current pandemic poses much serious long-term problems. First of all, around 40 million students of 200,000 educational institutions of Bangladesh had been affected by the ongoing pandemic, which, in turn puts the Sustainable Development Goals (SDG) for education at high risk. Only 2.08 per cent of Bangladesh's GDP is allocated for education expenditures, which is not only quite lower than the world's average of 4.5 per cent allocation, but it also means only 10 countries in the whole world are spending less than us on education. As a matter of fact, World Bank data reveals that Bangladesh spent a meagre 1.3 per cent of its GDP on education in 2019, whereas neighbouring countries like Bhutan and Nepal have spent 6.6 per cent and 5.2 per cent respectively in the same year. The UNESCO advises a minimum of 4 to 6 percent of the GDP to be spent on education for a country's sustainable growth. In addition to this fragile macro-economic situation, the consequences of pandemic resulted in rise in child marriage, a higher rate of dropout, inequality in learning opportunities, learning loss resulted in learning poverty and the digital divide.
Now let us crunch down the numbers of the latest national budget. Total allocation for the education sector in FY2022 is BDT 71,953 crore, an increment of 8.68 per cent, compared to the Revised Budget of FY2021 (BDT 66,207 crore). However, as a share of the total budget, it's a fall back from 14 per cent in FY10 to 11.92 per cent in FY22. Then on one hand, in the Annual Development Programme (ADP) allocation, the education sector has registered the fourth largest share of ADP but on the other hand, over the years, the budget utilisation had been specifically decreasing for development expenditure. Moreover, both primary, and secondary and higher education, saw a decline in budget utilisation from 95 per cent in FY19 to 91 per cent in FY20.
There are certain positive takeaways that would benefit students, for instance, fiscal leverage initiatives on local mobile phones and computers and accessories sectors. A number of new programmes such as kit allowance for students (BDT 1,200 crore), motivational and sensitisation programme for illiterate people and bringing 1.05 lakh teachers within the government payroll are good moves. However, the implementation of such programmes is a different ball game altogether. This is because even the previous FY promised to conduct similar initiatives and failed miserably. For instance, there was a programme titled 'Amar Ghare, Amar School', which was aimed at 4 crore students, via teaching activities using online platforms, and in reality, according to a recent study by BIGD, Brac only 16 per cent students watched programmes on class lessons.
Furthermore, Covid-19 raised the poverty level of Bangladesh to 40.9 per cent in 2020 with the emergence of about 20 million 'new poor' population, according to UNDP. There is a direct correlation between poverty and 'new poor' in terms of education attainment, access to education and subsequent continuation. Generally, poverty is being addressed in the budget through the incorporating and incensement of social safety net programmes. Interestingly, the recently proposed budget allocation reduced all the safety net programmes (Test Relief, Work for Money, Income Support Programme for the Poorest etc.) and left no room for makeover for the newly added poor into this cohort.
Finally, the proposed fiscal initiatives on the private universities (15 per cent income tax) and English medium schools (7.5 per cent VAT) could very well prove to be the last nail in the coffin for these already struggling institutes. It is high time we stopped associating elitism with private universities and English medium schools, except very few. Children of middle and lower middle-income earners are getting enrolled into these institutes and the proposed tax would simply create an extra burden on both students and their parents, that too during a time when the pandemic just does not seem to be over any time soon, which in turn, would lead to an increased number of dropouts. In addition, the private universities actually need to invest in cutting-edge technology, research, and scholarly publications to provide students with the best practices and also improve their QS rankings rather than pay an additional 15 per cent tax to the government - that could well mean a delay in any foreseeable development of these institutes. What is imperative at present is an immediate rescue project for the education sector, complemented by various exemplary measures taken by private universities including scholarships, reduction of tuition fees, support for online classes, and so on. The reopening of educational institutions, and recovery plan from the repercussions of Covid-19, should be in the forefront of the government so that the next time students get to enjoy leisure, such writing pieces do not get to satire their pleasure!
Professor Dr Taiabur Rahman, Dr Kazi Mahmudur Rahman and Dr Md. Shanawez Hossain teach at the Independent University, Bangladesh (IUB)
mahmudur. [email protected].