Intellectual property rights issues must be embedded in Bangladesh's LDC graduation strategy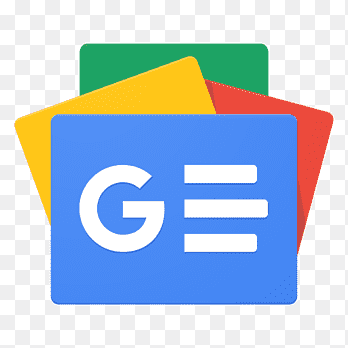 For all latest news, follow The Financial Express Google News channel.
Intellectual property is now part of the global economy. There has been a rise in the knowledge economy and the future economic success of Bangladesh is largely dependent on it. Against this backdrop, the significance of the recent decision concerning the Trade-Related Aspects of Intellectual Property Rights (TRIPS) Agreement by the WTO should be adequately reflected for the post-transition phase. Bangladesh needs to actively embed intellectual property rights issues in its LDC transition strategy.
TRIPS Agreement of the WTO under Article 66.1 provides a transition period for implementation of the commitments by the LDCs since 1995. The second extension to that provision (after 25.5 years since its inception) was set to expire on July 1, 2021. On June 29, 2021 WTO's TRIPS Council, almost at the last moment, agreed to extend the LDC transition period by another 13 years, i.e., till 2034. This decision has a very crucial impact on the economy of Bangladesh. 35 LDC members of WTO including Bangladesh (out of the current total of 46) will definitely benefit from the decision. In the absence of the extension decision, Bangladesh as well as all other LDCs would have implemented all substantive provisions of the TRIPS Agreement, i.e., beyond Articles 3 (national treatment), 4 (MFN treatment), and 5 (precedence of WIPO procedures). The decision also had a significant signaling effect. It showed that WTO is still capable of making compromises and taking decisions based on general consensus. This augurs well for pending decisions concerning other outstanding LDC issues.
One reason for this is that LDC discourse in Bangladesh does not usually take note of the flexibility allowed under TRIPS Article 66.1. Rather, its attention is exclusively focused on certain exemptions extended to LDCs with respect to pharmaceutical products. It is known that the pharma waiver for LDCs under TRIPS Agreement, following its second extension, is set to expire in January 2033. As Bangladesh is scheduled to graduate from the LDC group in 2026, the country is keen to enjoy this concession for the remaining 7 years and beyond.
Currently, a proposal has been placed asking for pharma waiver for an additional 12 years period for the LDCs in their post-graduation phase. There are currently 7 graduating LDCs among the members of WTO and 3 out of 8 acceding LDCs are also graduating. Many have thought the extension decision to be a negative one as there were no decisions about the pharma waiver. One of the concerns regarding this was that an additional 12 years might be too long. However, in my opinion, a 9-year extension might be appropriate for that. Moreover, many opine that countries like Bangladesh may not need these benefits and there is also a legal competence to deal with the 'graduated LDCs'. Since this issue is already on the agenda for the next meeting of WTO General Council (26-27 July), Bangladesh should have full mobilisation of its negotiating prowess and political assets within this time. The country needs to mount a robust negotiating effort and demonstrate the necessary political initiative. The political approach will play a more crucial role here. Bangladesh should bring into the light its current condition in front of the development partners, especially in the embassies of Washington, London, Brussels and Tokyo. Moreover, it should present its problems at the Ministerial Conference in Geneva which is to be held in November. A country-specific approach can also be made beyond the LDC group.
There should be a multi-faceted discussion regarding the LDC graduation. The LDC graduation discourse in Bangladesh has a double predisposition-overwhelming focus on international support measures (ISMs) and, within that, fixation with market access for exports. There is very little attention to emerging compliance requirements at the post-graduation phase-the need to put in place policies and regulations, institutions procedures, standards and safeguards, etc. If we consider the case of GSP+ in the EU, Bangladesh does not have any policies, regulations, or fixed standards on how to perform in that timeline.
The COVID waiver is also neglected as it is not considered important after Article 66.1 and the pharma waiver. The proposal by India and South Africa for a 3 years blanket deferment of all commitments under TRIPS for health products and technologies is supported by the USA and the European Union (EU). Bangladesh should consider this waiver and work on maximising the benefits of this waiver. Bangladesh should also need to explore its implications for the COVID vaccine and other related health products manufacturing in the country.
The most neglected area, in this case, is the concern of intellectual property rights (IPR). Available IPR expertise in Bangladesh is possibly least mobilised in the context of articulating the LDC Transition Strategy for the country. No IPR issue beyond TRIPS Pharma Waiver attracts attention. Even here, Bangladesh pursues a benign defensive strategy (asking for more transition time), not a constructively operative strategy to prepare the country for the post-transition phase (with necessary ISMs). A preference addiction is observed in this case, whereas it is very important to shift to productive growth or diversification addiction from the preference addiction.
Apart from the Pharma waiver, Bangladesh needs to implement all the IPRs of TRIPS after 2026. Bangladesh needs to provide protection for all types of patents, copyrights, undisclosed information, etc. Besides, Bangladesh will not be able to enjoy a 90 per cent discount for international filing fees under the Patent Cooperation Treaty (PCT) system and a similar fee reduction for the Madrid System for international protection of trademarks. Bangladesh also does not have any proper infrastructure for enforcing measures to take action against acts of infringement of IP e.g., civil and administrative remedies, criminal procedures, border measures, etc.
To go forward, Bangladesh should address the Intellectual Property (IP) related concerns. Embedding IP dimensions in the transition strategy by a dedicated team under the National Task Force, requesting targeted capacity building for development partners needs to be addressed.
In this context, Bangladesh is already engaging in the IP system. National Innovation and Intellectual Property Policy 2018, interest in IP issues amongst start-ups and tech entrepreneurs, Geographical Indicator (Shatranji) etc., are some of them. So, Bangladesh should create an integrated IP governance system in the country by reviewing the mandates of the copyright office and trademark office as well as taking onboard new issues (e.g. the intangible products and IT-based products).
IP intensive goods and services are now an important component of exports and imports in world trade. Now, intangible capital (technology, hardware and software, and branding) contributes twice as much as tangible capital to the total value of manufactured goods.
The world receipts of charges for the use of intellectual property totalled USD 409 billion in 2019. Moreover, IP is featured in Regional and Bilateral Trade Agreements. Bangladesh needs to discuss more on IP beyond the one-sided market access after the LDC graduation. The regulations need to be strengthened and the government needs to actively embed intellectual property right issues in its LDC transition strategy.
Dr Debapriya Bhattacharya, former Bangladesh Ambassador to WTO, Member, UN Committee for Development Policy (CDP) and Distinguished Fellow, Centre for Policy Dialogue (CPD).