Fighting inflation: Apparel worker's struggle with rising prices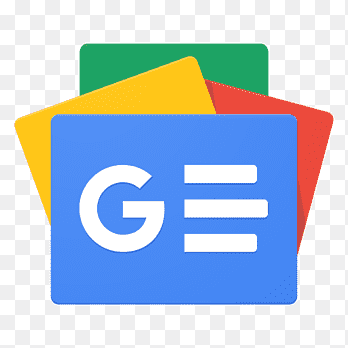 For all latest news, follow The Financial Express Google News channel.
Like most other girls, Ayesha Akter also wanted to pursue higher education. She wanted to be a doctor to treat her village's poor patients for free. But fate had something else stored for her, and she ended up working at Cosmopolitan Industries Private Limited in Ashulia, Savar as an Operator.
For some time, everything was going great. Ayesha got married within six months of getting the job and soon gave birth to two beautiful children. Combining her income with her husband's earnings as a Mason, Ayesha was leading what we can call a somewhat comfortable life. But not anymore.
Ayesha's world came crashing down when Rajib Talukder, her husband, fell from the roof of an under-construction building one day and lost a leg. As Rajib became a cripple, he lost his ability to earn a livelihood.
As a result, Ayesha was left with no other choice than to run her family with her salary only, and the situation changed dramatically after that. With only Tk 10,000 per month, she was already in hardship, which has exacerbated now due to the rising commodity prices that the country is undergoing.
"I've stopped sending my children to school. Still, I can't make it up. I'm constantly cutting costs however I can, still I'm struggling," Ayesha said in a sobbing voice.
This author's visit to the kitchen markets has shown that prices of almost all the daily necessary food items have risen rapidly.
Soybean Oil was selling at Tk 180 per litre, while a fine variety of rice was selling at Tk 55-60 per kg. Sugar, Lentil and Broiler Chicken prices were at Tk 140, Tk 120 and Tk 180 per kg, while eggs are being sold at Tk 150 per dozen.
"From the salary I get, I have to pay Tk 2000 as rent, Tk 3000 for groceries and Tk 2500 for buying vegetables. Besides, I need to send Tk 3000 to my mother, who lives in the village. After paying for all these expenditures, I can't save a penny. Whatever I earn, it all goes away," added Ayesha.
Not only Ayesha but several other apparel workers echoed the same way. Faizul Karim, a Sewing Machine Operator at Ultimate Fashions Limited in Ashulia's Charabagh area, explained how he was trying to cope with inflationary pressure.
"In the past, I used to buy two kilograms of broiler chicken each Friday for my family. Right now, I buy only one kg chicken every month. While fish used to be a regular item on our table, it has become a luxury now. Nowadays we only survive on rice, eggs and lentil, the prices of which are also increasing rapidly," Faizul said.
Several large apparel industries had started the 'Fair Price Shop' initiative so that workers could buy daily essentials at a reduced price. Although some of these shops are still in operation, their operating costs have gone up 15-20 per cent due to high fuel and electricity prices.
Besides, it's also tough for garment workers to avail of family cards offered by the Trading Corporation of Bangladesh(TCB), as most of these cards are distributed to those with connections with the local chairman and members.
"As we live on rent, we can't get these cards. Only those who are locals of our area or have personal link with the Union Parishad chairman and members can get these cards," Faizul complained.
According to the Bangladesh Bureau of Statistics(BBS), Bangladesh has been experiencing the highest inflation in the last decade. Inflation in June was at 9.74 per cent, and the Consumer Price Index(CPI) rose to 9.02 per cent in 2022-23, both of which are the highest in the last 12 years. This price spiral means that food prices are eating up people's earnings.
There are multiple reasons behind the rise in inflation, some of which are rising food and fuel prices, price hikes of items in the international market, depreciation of taka against the US dollar, a dwindling reserve of foreign currency, the aftereffects of the Covid-19 pandemic and the ongoing Russia-Ukraine war.
The effects of high inflation aren't equal for everyone. Low- and lower-middle-class people bear the brunt of this crisis the most. It's Ayesha, or Faizul, who have been hit hard by this situation.
"I don't know if my children will ever be educated again. As they grow up, I have no idea how will I cover their expenses. I urge the government to do something for my husband, who has become a burden on me now. If it goes on like this, all of us will die of hunger," Ayesha pleaded.
Faizul, whose family members are on the verge of facing a protein shortage, requested the government to increase the wages of garment workers.
"Our leaders are asking for a minimum wage of Tk 25,000 for every garments worker. My opinion is that we don't need that much. An increase of Tk 5000 will help us to get rid of our misery. The current rate at which we work is nonsense, it must be reviewed and restructured," Faizul added.
However, apparel owners are unwilling to increase their workers' wages.
"It's true that we are earning Tk 10 or more due to an increase in dollar value. But, we have to spend Tk 15 due to rising fuel-electricity prices. As a result, it's not possible to increase wages at this moment," said Mohammad Hatem, Executive President of the Bangladesh Knitwear Manufacturers and Exporters Association(BKMEA).
In September, 2018, the Bangladesh government increased the minimum wage of garment workers from the previous Tk 5,300 to Tk 8,000. Within just five years, the call for further increases in workers' wages has grown louder.
On July 14, Garment Sramik Samhati organised a rally in front of the National Museum at the capital's Shahbag, where politicians, lawyers and labour leaders called on the government to raise the wages of the garment workers immediately.
It's up to the government now to decide on the well-being of the 4 million garment workers, who are the driving force behind the economic miracle that Bangladesh has accomplished.