As the Covid-induced circumstances are set to indicate significant changes in global trade, production, investment and financial management, analysts from all over the world are quick to prescribe how best to ride out the crisis as well as adjust to the 'new real'. There are of course divergences, some even conflicting, in the way things are believed to roll out, depending mostly on conjectures. So far, it appears that countries, rich or poor, have subscribed to some common do's and don'ts while taking the shocks on life and livelihoods of citizens and also to find ways to negotiate the crisis in steering the economic lifeline-- amid serious constraints.
Still, what is important at this point in time is a comprehensive understanding of the realities as regards the future in the shorter or longer terms. It is here that the World Investment Report, a flagship publication of the UNCTAD, has attempted to give a picture of how things are likely to be in areas related to investment in a global perspective.
According to the UNCTAD report, international production is set for significant transformation in the decade ahead, as the coronavirus pandemic amplifies existing challenges. It shows reshoring, diversification and regionalisation will drive restructuring of global value chains (GVCs) in the coming years, which means that a major transformation is on the way to shape production systems globally. "The major transformation underway in international production will profoundly impact developing countries over the coming decade. This may call for major policy rethink," said UNCTAD Secretary General Mukhisa Kituyi.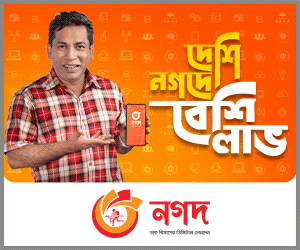 This year's report describes three key technology trends of the new industrial revolution (NIR) that will shape international production. These are: robotics-enabled automation, enhanced supply chain digitalisation, and additive manufacturing. The pace and extent of new technological adoption will partly depend on the policy environment for trade and investment, which is trending towards more interventionism, rising protectionism and a shift to regional and bilateral frameworks, says the report, adding, "the effects on international production from the technology, policy and sustainability trends are multi-faceted, and will play out differently across industries and regions, landing in four possible trajectories: reshoring, diversification, regionalisation, and replication".
Although within months of the corona havoc wreaked with economies, it looked reshoring would figure prominently in the days ahead -- and so has the UNCTAD report highlighted -- it is rather a quick guess that it will play that big. This is because shifting of businesses to newer locations will look for infrastructure and pro-business environment along with cheap labour and quick supply capacities. Meeting all these would no doubt be difficult for some of the potential investment destinations where opportunities have grown but not to the extent of embracing large-scale reshoring. As for regionalisation, we have already been experiencing massive focus in terms of region-based trade and investment agreements at the expense of multilateralism. In the new real, this is likely to gain increased impetus.
The UNCTAD report says transformation of international production in the post-pandemic era will bring both challenges and opportunities for investment and development policymakers. "Confronting the challenges and capturing the opportunities requires a change in the investment-development paradigm," said UNCTAD's Director of Investment and Enterprise, James Zhan. The main challenges in the new era of international production are likely to involve increased divestment, relocations, investment diversion and a shrinking pool of efficiency-seeking investment, implying tougher competition for FDI. According to the report, changes in the locational determinants of investment will negatively affect developing countries' ability to attract MNE (multinational enterprises) operations. In contrast, new opportunities are likely to arise due to investors looking to diversify supply bases to enhance production resilience. Shorter value chains leading to distributed manufacturing of final goods and digital platforms can enable new applications and services as well as improve bottom-up access to GVCs. Longer-term supply chain resilience is crucial for economic growth and job creation; and also for the development prospects of low-income and vulnerable countries.
Recovery, as the report says, will depend on policymakers safeguarding a trade and investment policy environment favouring a gradual adjustment of international production networks. Governments will face the challenge of dealing with adverse developments but at the same time have plenty of opportunities to capitalise on emerging avenues. "The changing context of international production demands a degree of rebalancing towards growth based on regional demand and on services," Mr. Zhan said. He added: "The new scenario is also likely to involve refocusing development strategies towards attracting investment in building productive infrastructure and fostering services, as well as investing in the green and blue economies."
The World Investment Report has provided important insights in its review of the global production systems-- the lacunas that future production systems would likely avoid as far as practicable. For bigger economies with the capacity for flexibilities to go for drastic changes, the situation can at best be difficult, but for developing and emerging economies it is likely to be more than challenging--- daunting perhaps.