With the unbridled price rise of the major essentials, the recurring issue of government intervention in market assumes a reinforced relevance. Only more so, because of the adverse impacts of the coronavirus-driven lockdown on livelihoods and income. Government intervention in a free market situation has ever remained a much debated issue. During this prolonged pandemic, most of the arguments against such interventions have become simply irrelevant. The bail-out or stimulus packages offered by governments all across the globe confirm the need for government intervention in economies ---no matter if they are free market or not.
If industries and companies go out of business, the immediate loss may be that of the employees, management and entrepreneurs but the repercussions and long-term negative impacts are felt on the entire economy. In a critical time like the pandemic, the majority of businesses suffer production and sale and, more importantly, returns. Their capitals start shrinking. The longer is the pandemic the more the capital shrinkage. Continuation of such an industrial and business environment is not desirable. So governments come forward to bail out the manufacturing units.
The problem here, though, is a drop in demands for products or commodities. Now comes the question of revving up of consumer demands. But when mass unemployment in the informal sector has its reduced demand for commodities, the problem of livelihoods also warrants a recipe for redress. And that recipe, as economists in the opposite camp of non-intervention or limited intervention favour, is active intervention in fields like externalities, public goods and monopoly power. Here the law of diminishing returns proves its utility. There is no reason why in a crisis situation it will be less effective.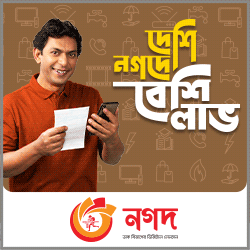 The law of diminishing returns shows that addition of substantial amount to higher income increases happiness or utility only marginally. Supposing a person's annual income increases from Tk 2.5 million to Tk 3.0 million, s/he may drive a better brand of costlier car as a status symbol but adding only negligible utility. On the other hand, if one drawing a salary of Tk 50,000 a month has a 10-20 per cent monthly enhancement, the person's living standard improves substantially. So, the theory of redistribution of diminishing returns can be effectively used if the government so desires.
The case for such redistribution is even stronger now. After all, the government has extended the prop for businesses to stand on their feet. Also, companies have to be less exploitative considering the long-term benefits of returns from an ever expanding consumer base at home. As for the exportable, competitiveness in the international market decides the fate of exporters. Here also, a loophole exists that manufacturers in countries like Bangladesh take advantage of, in order to stay more competitive than they really would have been. The government's role as an interventionist is again necessary to ensure that labour is not made cheaper than a certain limit where a moderately decent living eludes workers.
It must be admitted that the pandemic, instead of adversely impacting, has boosted some businesses. These are exceptions but a reality all the same. Such exceptions are the pharmaceuticals and a handful others like those producing personal protective equipment (PPE). In cases like these, the government intervention is necessary to ensure that the consumer rights are duly protected under the Consumer Rights Protection Act 2009. In the early months, face masks, sanitizer, disinfectants were on high demand and the price shot up abnormally. But when medicines including life-saving drugs become costlier for no reasons, it surely is a violation of the CRPA.
The problem in this country is that neither the government tends to enforce the laws nor are consumers sensitive enough to defend their rights. Adulterated foods, medicine and deceptive means resorted to by manufacturers, traders and retail shops have become a way of life. This is why sweetmeat outlets can dispose of a 200 gm packet at the same price of a kilogram of sweetmeat worth Tk 1,000. It is outright cheating. A customer purchases 800 gram instead of 1,000 sweets when served in such a packet.
No wonder that the government intervention produces nothing more than patchy results. At times its intervention ends up in failure. It has become more than evident in case of onion and potato ---in consecutive years for the former and this year after a long gap for the second. Over the past few years, farmers were even compelled to feed their cattle with potato instead of disposing those at prices below the cost for carrying to market.
So, an effective intervention is needed to address the artificial crises like this one on a permanent basis. Such an intervention must eliminate middlemen and build up a pool of transports along with warehouses or cold storages under government management and supervision. Alternatively, they can be gradually handed over to farmers through formation of their cooperatives. An arrangement of this order will ensure fair price for growers and consumers as well even in off seasons. There will be no scope for manipulation of market by creating artificial crises of staples or essentials. Thus the interests of both farmers and consumers will get protected.