Graft's disservice to BD's global branding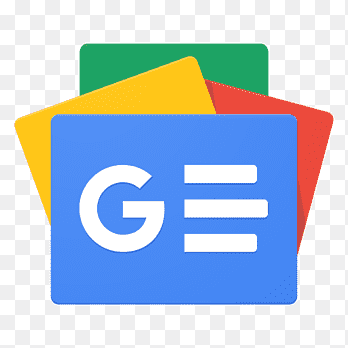 For all latest news, follow The Financial Express Google News channel.
The avowed official efforts to address corruption have neither resulted in improvement in the governance situation, nor contributed to brightening the country's international image, suggest different local indicators and global rankings of Bangladesh.
It remains a puzzle as the country is widely acclaimed for its faster growth, social sector achievements and the people's resilience on the one hand and it ranks poorly in global indices relating to corruption, bribery, and money laundering, on the other.
In fact, widespread corruption and mis-governance hinder the country's further growth in multi-dimensional areas, stopping the people from exploring diverse potential for prosperity.
As a country which is graduating to a middle-income status, Bangladesh has been ranked 34th among 100 leading countries in a global brand value index in 2019, as was reported in 'Nation Brands 2019' prepared by London-based Brand Finance.
Also in a recent report, the Global Competitiveness Index 2019, released by the World Economic Forum (WEF), Bangladesh has been placed in the 105th position out of 141 countries, slipping from the previous year's 103rd position. Lack of improvement in governance and institutions, poor infrastructure, and weak financial system and business operations were attributed to the country's poor ranking.
Bangladesh advanced eight steps in the World Bank's latest Ease of Doing Business Index to 168th position from 176th last year out of 190 counties, thanks to the government's attempts to make progress in terms of starting a business, dealing with construction permits, getting electricity connection, registering property, and getting credit. However, Bangladesh is behind all other South Asian countries except Afghanistan (173rd) when India ranked 63rd, Bhutan 89th, Nepal 94th, Sri Lanka 99th, Pakistan 108th, and the Maldives (147th).
As strenuous efforts to curb corruption in society and public offices generally lead to improvement in public service delivery, Bangladesh hardly sees any progress in governance.
Unfortunately, Bangladesh has been regularly finding itself among the most corrupt nations on earth since introduction of the Corruption Perceptions Index (CPI) by Berlin-based Transparency International (TI).
In 2018, Bangladesh slipped six notches in CPI as it was placed in 149th position from top and 13th from the bottom. In 2017, the country was 143rd from the top and 17th from the bottom.
Once again, Bangladesh is the second worst performer in CPI after Afghanistan (172nd) among eight South Asian countries.
For the poor ranking, TI's local chapter Transparency International Bangladesh (TIB) blamed lack of practical commitment to curb corruption, little step to address high-profile graft, uncontrolled scams and corruption in banking and financial sector, money laundering, political control of contracting and recruitment business, weakening institutions of accountability, deficit in effectiveness and independence of the national anti-graft body; denial syndrome, and culture of impunity that is weakening rule of law and the shrunk space for media and civil society.
Bangladesh has also been identified as the riskiest country in terms of bribery threats in South Asia, according to a recent report titled 'Trace Bribery Risk'. The country has this year scored 72, two points higher than the last year's, meaning that the threat of the menace has grown stronger. Bangladesh has ranked 178th worldwide compared to India's 78th and Pakistan's 153rd position.
The mode of corruption intensifies mainly due to lack of bribery deterrence and enforcement, poor transparency in the government's financial interests, and a low degree of media freedom/quality and civil society engagement, added the report on bribery.
Disseminating the report on competitiveness index, the local think-tank Centre for Policy Dialogue (CPD) commented that addressing corruption in public procurement/contract, licensing, registration and services such as electricity, gas and water are highly important to do well in the indicators.
Corruption in Bangladesh also reduces competitiveness both in local and global markets. According to the World Governance Indicators (WGI), Bangladesh ranked 114th out of 156 countries in 2016 in terms of voice and accountability, 101st for political stability, 138th for government effectiveness, 114th for regulatory quality, 101st for rule of law, and 117th for control of corruption.
Better ranking of the country in various indices could have contributed to the country's positive branding and building higher confidence among foreign investors in the investment climate. The government has the scope to rein in corruption.
The national anti-graft body Anti-Corruption Commission (ACC) is widely criticised as ineffective, given the level of corruption in society and offices. The opposition political parties also blamed the government for what they said using the ACC for political purposes, especially for harassment of the opposition leaders and workers.
In such a context, the commission detains some government officials on charges of bribery and other forms of corruption but in most cases the arrestees are either lower grade officers nor retired ones.
However, the national anti-graft watchdog has been playing a bit proactive role in the government's drive against illegal casino business, extortion and tender manipulation as it has launched investigation into 50-60 people including politicians, businessmen and members of parliament. The commission has filed 18 cases so far against individuals involved in illegal casino business while law enforcement agencies have arrested at least a dozen of the accused.
The commission's initiative to simplify complaint filing process by introducing the hotline 106 received huge response from the people as it has got over 3.2 million calls from victims of graft and irregularities between July, 2017 and October, 2019.
The ACC conducted nearly 200 anti-graft drives in 2019 based on complaints received through its hotline while it also arranged public hearings on a regular basis in different government organisations to ensure accountability of government officials.
Corruption eats up 2-3 per cent of Bangladesh's gross domestic product (GDP) while the economy is growing at more than 8.0 per cent rate.
However, Bangladesh needs to achieve and maintain over 9.0 per cent economic growth to become a developed nation in 22 years, by 2041.
When the country needs investment from foreign and domestic sources to achieve such goals, a huge amount of money is siphoned off from the country every year.
According to 'Illicit Financial Flows (IFFs) to and from Developing Countries: 2005-2014' report by Washington-based Global Financial Integrity (GFI), an astonishing amount of Tk 6.50 trillion was siphoned off from Bangladesh between 2005 and 2014.
Bringing governance and discipline in the financial sector, hassle-free government services such as electricity and gas supply, water supply, policy support, and visible control of corruption can increase confidence of businesses as well as general people.