Health cards for all to receive medical service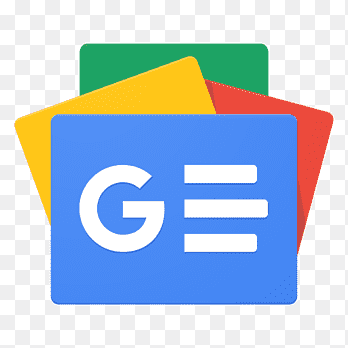 For all latest news, follow The Financial Express Google News channel.
It is too good to believe that every citizen of Bangladesh will have a health card to enjoy unfailing healthcare in hospitals or clinics. To go by Health Minister Zahid Maleque, a project on national health card has already been sent to the planning ministry for approval. The health minister indicated that it has got the green signal from the country's prime minister. If and when the proposed health card is issued to the people, it will have detailed information maintained digitally. Physicians will have access to a patient's history by a single click, making treatment easier.
In a country where only 2.48 per cent of the gross domestic product (GDP) is spent on the nation's healthcare, which is 7.9 per cent of the total government expenditure, any such system comes as a godsend to the people. Patients seeking healthcare have to bear the lion's share, 96.5 per cent, as the out-of-pocket medical bills. Now the billion-dollar question is, if the health card will entitle patients to receive medical attention free of cost or at least substantially at a cheaper rate.
So far as the right to health is concerned, according to the Human Rights Measurement Initiative, Bangladesh fulfils 89.3 per cent of what it should be accomplishing by its level of income. The country achieves 95.0 per cent of the target of child health its income now allows and where the adult population's health is concerned, it fulfils 94.2 per cent. In case of the right to reproductive health, however, the achievement is poor at 78.8 per cent of what its income level permitted.
If these conceptual standard looks more or less like an abstract hypothesis, let the more concrete and easily comprehensible figures brought under scrutiny. The country can offer only 0.8 bed for every 1,000 people with 5.26 doctors looking after 10,000 people on an average and the nurse-population ratio is a ludicrous 1:5,000.
Even these inadequacies pale before the medical malpractices ripe in both government and private health systems. Except a few rare exceptions, physicians have turned their profession grossly commercial so much so that they spend most of their time in private chambers and also receive a hefty share from the unnecessary diagnostic tests they prescribe from their designated pathological and diagnostic centres. There have been several cases in which surgeons stitched the abdomen of patients leaving pieces of gauze bandage, fork or even scissors inside.
Regent Hospital scam is not the only such fraud-managed health facilities in the capital itself, let alone in the country. Impersonating doctors posing as veteran consultants for long years often get exposed. In the absence of doctors, nurses and other people with no medical degree or training are reported to offer routine medical service to patients at health facilities such as upazila health complexes, maternal and child welfare centres and community clinics. Then there are agents who lure unsuspecting people accompanying patients brought to specialised hospitals such as the National Institute of Traumatology and Rehabilitation (NITOR) popularly known as Pangu Hospital out of the gate during the waiting time. Barring active collusion with a section of hospital employees, this is simply impossible. Once snared, the patients' near and dear ones are fleeced although the assurance of better healthcare remains illusive.
Apart from such gross deviation from the minimum standard of medical services, institutional mismanagement and indiscipline also make poor people's access to healthcare extremely difficult. Even there are allegations that the authority and physicians of the largest hospital in the country mostly remain a hostage to the bullies who lead the employees' union. So in matters of admission or allocation of hospital bed/cabin, theirs is mostly the last word. In this connection institutional failure has been best illustrated by the dialysis patients' demonstration on the road in front of the Chattogram Medical College and Hospital on Tuesday and the police's application of force to evict them from the spot. Why did the hospital authority allow a private entity to use the ground floor as a dialysis centre in the first place? Now the sudden arbitrary rise in dialysis fees and the reduction of the number of concessional dialysis have left many of the patients in a dire straits.
It is against such a backdrop, focus has been directed to the medical service for its improvement by bringing in discipline in the system. The challenge is daunting. Now the health minister has come up with a plan for the doctors of government hospitals to have their private chambers at their workplaces. In the Bangabandhu Sheikh Mujib Medical University Hospital such a system was introduced where patients can consult specialised doctors at a reasonable fee. But will it work for physicians who do not even stay at their duty stations in upazilas or those whose service is most sought-after and even attend private chambers in another city on weekly holidays? Can they be restrained from minting money?
It is because of such abuses of medical ethics that the country's health service enjoys people's no-confidence and those who can, seek medical treatment abroad. The first task is to restore the confidence. As for the medical card, there is no question about its merit but how this can be implemented is the most important factor. That it will contain detailed information is appreciable but isn't it better to have a more comprehensible digital database of the nation, which can be conveniently used by different government organs including the police for criminal records?