It's a feat of storytelling that can make people familiar with ideas and convictions. In the book Win: How Public Entrepreneurship Can Transform the Developing World, Mr. Fouzul Kabir Khan has courageously raised a basic question: Can the public sector be efficient and corruption-free? And he came up with solutions.
Looking at the sub-title, a generalreadermay feel inclined to pose their questions: Is it my cup of tea? Or, is it meant for a select group of readers? Had the answers to the first one been 'no' and the second one 'yes', the purpose of this book is lost. It would have become another jargon-laden book for a handful of professionals, but fortunately, Khan's one is not.
The author has emphatically introducedtwo key ideas - public entrepreneurship and public good. Despite the public sector's 'image as being corrupt, inefficient and inherently sub-par in delivering public good' worldwide, he shows, public entrepreneurship has been tried and seen success in Bangladesh. Khan's book is a vivid and coherent narrative of the journey of IDCOL (Infrastructure Development Company Limited) which emerged as a leading public sector entity in the country's infrastructure scene and a global player in renewable energy. The company began its journeyin the late 1990sagainst the backdrop of economic liberalisation in Bangladeshand grew in strength and stature over time. That happened amidst a range of constraints, the foremost of which,according to the author,was 'a deep-seated culture of inefficiency and public trust abuse'.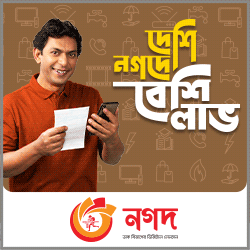 The author's association with IDCOL in 1998 as its Chief Executive Officer (CEO) gave the company a fresh startwith a team imbued with zeal, drive and commitment and here the story began to unfold. Mr. Khan started his career as a civil servant in the late 1970s and spent a considerable time in bureaucracy but dared to step into this new domain of uncertainty where success could elude in many ways.
Divided into 12 chapters, the first four tell us how IDCOL started its journey from the scratch, treaded through a new but rough terrain and ultimately gained strength as an entity to be respected by all quarters concerned - donors, financiers, regulators and bureaucrats - and turned out to be a centre of attention in the discourse on public entrepreneurship development. Chapter 5 and 6 of the book make a deep-dive into IDCOL's idea of implementing solar home system (SHS) programme to take electricity to the off-grid areas of rural Bangladesh which was not within its mandate and how iteventually implemented the programme in the teeth of all oppositions and with remarkable success.
The book's chapter 7 summarises how IDCOL inspired by the success of SHS, made its foray in two other areas: solar irrigation programme (SIP) and solar mini-grids (SMG) to cover much larger beneficiary base as opposed to serving individual house-hold through SHS. The programme was not a smooth sailing one as the challenges were coming from both technical and operational domains, at least in the case of SMG. The challenge with SIP was a bit more challenging as it entailed 'a combination of technical, financial and behavioural issues'. The chapter also sheds light on other alternatives like domestic biogas plants, bio-gas-based electricity generation and improved cook stoves.
In the chapter 8, comparisons and contrasts are made between projects implemented by IDCOL with their overall ratings on performance and it highlights the defects that led to the lacklustre performance of Private Sector Infrastructure Development Project(PSIDP) when compared with the remarkable success of Rural Electrification and Renewable Energy Development Programme(REREDP). The chapter also highlights how public-private partnership initiative which began with much promise in 2009 failed to attract investment from the private sector.
Chapter 9 summarises the experience of IDCOL in public entrepreneurship development in the context of Bangladesh and the challenges it faced in taking forward the lessons it learnt. Chapter 10 of the book reflects on the collective efforts put in by all actors - the government, the World Bank and other development partners, Partner Organisations (POs), the private sector and academia. The author aptly puts it in the concluding part of the chapter: "TheWorld Bank brought its global experience and deep pockets and the government's authority was necessary. IDCOL's probity, youth and drive, PO's grass-root level reach and experience, private sector dynamism; academia's technical expertise were pooled and shared.All these led to a combined business that was sustainable, profitable and satisfying."
In chapter 11, the author juxtaposes IDCOL's height of achievements with the 'obstacles it encountered' and explores why things went wrong. Chapter 12 is basically a reflection on how IDCOL transformed the life of the people living in off-grid areas of rural Bangladesh by introducing SHS and how it lost sight of the crisis that was looming large which dealt a heavy blow to its hard earned achievement.
The most striking feature of Mr. Khan's narrative is its storytelling approach which unfailingly grabs the readers' attention without compromising with the technical rigour of the analyses presented. In a book that deals with this kind of technical contents, it is not easy to take on board the readers. In this case, the author is enviably successful. Any readerwho once starts reading the book will feel at ease with its contents and find herself/himself totally engrossed. Another striking feature of it is its human face which takes precedence over other aspects of the stories presented in it.
The contents of appendices are rich and bringa wealth of insights for the readers. The book could be more voluminous given the ground it attempted to cover but the author restrained himself to keep it handierwhich has given itthe scope of a wider readership.
Mr. Khan's book is a unique contribution to a discourse which is much less explored as of now, at least, in Bangladesh.His intimate knowledge about the subject makes him someonewho is better placedthan anyone to pen down the stories of which he was a part. However, while presenting his narratives he never indulged in bragging his own achievements; rather in many instances exposed his mistakes to show how learning from the mistakes stood himin good stead as he moved on with his agenda. For those who are interested in entrepreneurship development or project finance and management, 'Win' is a must read.
Ranjit Kumar Chakraborty is a Project Management Consultant at the Inclusive Budgeting and Financing for Climate Resilience (IBFCR) Project of the Ministry of Finance supported by UNDP. [email protected]