Humanitarian assistance and disaster management in Bangladesh
Budgeting for international crisis response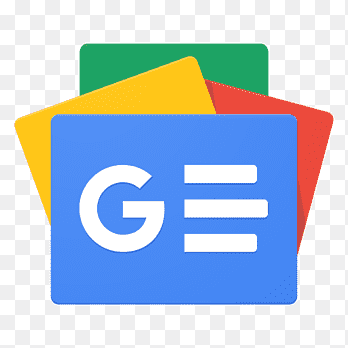 For all latest news, follow The Financial Express Google News channel.
Bangladesh, a resilient nation in South Asia, has proven to be remarkably strong in dealing with the difficulties brought on by natural calamities. Despite its susceptibility to hurricanes, floods, earthquakes, and other climate-related disasters, Bangladesh has established reliable disaster relief and management systems.
With foreign assistance, the nation's proactive strategy has made it possible to respond to crises effectively and allocate resources to lessen the effects of natural disasters. This article focuses on strategically using financial resources to improve disaster management and humanitarian aid. It explores the advantages of budgeting for international crisis response in Bangladesh.
On June 9, Finance Minister AHM Mustafa Kamal suggested giving Tk 5,000 crore as the 'Fund for managing the shocks of natural calamities' in the 2022–23 fiscal year budget. The government continues to offer low-income persons who lost their jobs or income due to natural catastrophes immediate financial support. Besides, 11% of Bangladesh's budget is set aside for catastrophe risk reduction, according to a state minister. He points out that Bangladesh has emerged as a global leader in disaster management initiatives.
On May 18, Dr Enamur Rahman, the state minister for disaster management and relief, attended the start of a two-day high-level international summit on disaster risk reduction in New York. The state minister emphasised the government of Bangladesh's tireless efforts to address the issues surrounding catastrophe risk reduction and fulfil the Sustainable Development Goals. On the summit's first day, he spoke on behalf of the Government of Bangladesh and highlighted its successes, difficulties, and upcoming obligations.
However, it is admirable how resilient Bangladesh has been in the face of hardship. The nation's leadership and citizens have worked tirelessly to improve preparedness, response, and recovery efforts in the wake of disasters. Bangladesh has achieved considerable strides in decreasing the loss of life and property thanks to proactive disaster management methods, despite being frequently hit by cyclones, floods, and earthquakes.
A comprehensive national framework for disaster management has been built in the nation, comprised of governmental and non-governmental (NGOs) organisations and neighbourhood-based organisations. These organisations collaborate to evaluate risks, create early warning systems, and plan emergency response actions. Bangladesh's expertise in disaster management has made it a global leader and encouraged other countries to use comparable strategies.
Importance of international crisis response
Bangladesh is aware of the importance of foreign assistance in meeting humanitarian needs during big disasters. International organisations, donor nations, and NGOs are working together because they share a dedication to humanitarian principles and the welfare of impacted populations. The international crisis response is a crucial factor in improving Bangladesh's ability to respond to disasters.
Global Solidarity
Global solidarity is fostered by international assistance, reinforcing the idea that no country should experience hardships alone. When disasters strike Bangladesh, the world community offers financial support, professional know-how, and humanitarian help. The affected people gain more self-assurance and faith in humanity due to this international cooperation. Therefore, State Minister for Foreign Affairs, Md. Shariar Alam MP called for increased international cooperation and the adoption of a well-coordinated strategy to address and resolve the current problems of complex and interconnected problems in July 2022.
Synergy and Cooperation
Collaboration between the Bangladeshi government, foreign partners, and regional stakeholders has greatly improved crisis response efforts. The response actions have been streamlined for optimum impact and efficacy through cooperative coordination systems, knowledge sharing, and resource pooling. International partners contribute distinctive viewpoints, abilities, and resources that support local expertise and produce a thorough and all-encompassing approach to disaster management. Hence Bangladesh has also ratified the South Asian region's Comprehensive Framework on Disaster Management (2006-2015).
The Bay of Bengal Initiative for Multi-Sectoral Technical and Economic Cooperation (BIMSTEC) secretariat is located at the Association for Regional Cooperation (SAARC), which also heads the V20 and the Climate Vulnerable Forum. Bangladesh also joined the UK, Finland, and IFRC-founded Risk-informed Early Action Partnership (REAP), which seeks to make a billion people in the globe safer from catastrophes by 2025 by coordinating the efforts of the humanitarian, development, and climate communities.
The Sendai Framework for Disaster Risk Reduction (2015–2030), which was established by UN member states and endorsed by the UN General Assembly in June 2015, is also upheld by Bangladesh. Each member state is primarily obligated to avoid and decrease disaster risk, including through international, regional, sub-regional, transboundary, and bilateral cooperation, according to the Sendai Framework for Disaster Risk Reduction (2015-2030). To continuously improve its systems and protect lives and property, Bangladesh is also eager to test novel ways.
Strategic budgeting for international crisis response
The strategic budgeting for Bangladesh's international crisis response entails effectively distributing financial resources to meet urgent demands, improve preparedness, and promote long-term recovery. This strategy guarantees that resources are used efficiently and openly to produce the intended results.
Alleviating human suffering
Taking care of the immediate needs of affected populations is one of the main goals of strategic budgeting. The provision of temporary housing, food, medical treatment, and clean water is funded. These interventions seek to lessen suffering while ensuring that the basic requirements of the impacted populations are satisfied promptly and respectfully.
Bangladesh has improved its early warning systems significantly in recent years, which have proven essential in saving lives during cyclones and floods. Early measures have robustly confronted the Mocha. The distribution of early warnings to vulnerable groups has been made possible by investments in technology, infrastructure, and capacity building, allowing people to flee to safer locations and reducing the number of fatalities.
Strengthening disaster preparedness
Investments in catastrophe preparedness strategies are given top priority in strategic budgeting. Funding for early warning systems, local community capacity building, and training initiatives to boost resilience at various levels are included. Bangladesh is better able to properly handle future calamities by investing in preparedness.
These investments support the development of a culture of preparation in which localities are equipped with the knowledge and abilities to reduce risks, act quickly, and recover more quickly.
Strategic budgeting promotes the construction of disaster response infrastructure, such as emergency shelters, evacuation centres, and early warning systems. These institutions offer safe havens for impacted persons during emergencies, ensuring their protection and lowering community vulnerability.
Sustainable recovery and reconstruction
Beyond short-term relief operations, strategic budgeting for international crisis response emphasises long-term rehabilitation and restoration. After a disaster, funds are set aside to rebuild essential infrastructure, such as roads, bridges, hospitals, and schools. This makes it possible for the afflicted communities to reconstruct their lives, economies, and feelings of normalcy.
Bangladesh has demonstrated resiliency by incorporating climate change adaptation strategies into its recovery and reconstruction plans. The nation is taking proactive measures to lessen the future susceptibility of communities to climate-related risks by investing in robust infrastructure and supporting sustainable behaviours. Strategic budgeting ensures funds are allocated to long-term resilience and more secure futures through sustainable solutions.
Effective utilisation of resources
Strategic budgeting for international crisis response stresses accountability, openness, and effective resource management. Bangladesh has established procedures to guarantee that monies are distributed efficiently and reach the intended recipients. Strong monitoring and assessment systems, financial audits, and reporting requirements are some of these controls.
The Bangladeshi government has created guidelines and frameworks for resource allocation and usage with international partners. These rules ensure that money is spent strategically and responsibly, increasing the effect on the ground. Participants can effectively communicate with each other and make decisions about resource distribution thanks to regular coordination meetings and information-sharing tools.
Bangladesh's dedication to disaster relief and humanitarian help, and international assistance have improved its ability to handle emergencies efficiently. A key factor in allocating financial resources for immediate relief, enhancing catastrophe preparedness, and fostering sustained recovery is strategic budgeting for international crisis response. Other countries facing comparable difficulties can learn from Bangladesh's successful partnership with foreign partners.
Bangladesh continues to strengthen its resilience, safeguard its population, and lessen the effects of natural disasters by embracing global solidarity, encouraging synergy and cooperation, and assuring optimal resource usage. The nation's resolve to build a safer and more secure future for its residents is demonstrated by the proactive approach to financing for international crisis response.
Bangladesh is well-positioned to face future issues and encourage others to emulate its humanitarian assistance and disaster management initiatives with continuous support and careful resource allocation.