In love with rooftop gardens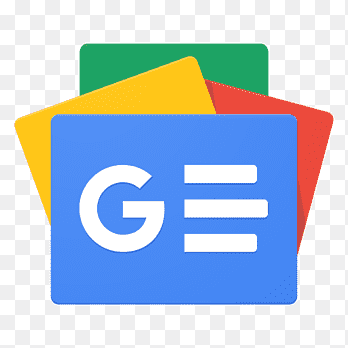 For all latest news, follow The Financial Express Google News channel.
Rooftop garden has, of late, caught the fancy of some residents of Dhaka City. Not all apartment and building owners are, however, passionate about such gardening. Most people like flowers and their efforts are limited to growing at least a handful of species that are lovely and give extraordinarily sweet scent. Some are amateurish, others do it out of love, still others find in it a casual hobby but there are practical-minded people who do it because the produce supplement their families' seasonal vegetable and fruits requirement to a large extent. Although all such gardeners reap the benefit of fresh vegetables and fruits minus any treatment of chemical or pesticide, there are a select few who consciously grow leafy and wholesome dietary items in order to avoid contaminated varieties available in the kitchen market.
A protective mother, Angelina Jolie who has six children ---adopted and her own with Brad Pitt ---is very keen to feed her children unadulterated vegetables. So, she herself takes pain to grow several of those on her garden in her huge mansion. Unfortunately, in Dhaka people have no such spacious residential accommodation with lawns and gardens. Even if a few people boast extra space alongside their buildings, they would not lend their hands to such cultivation. But there are some superrich who have holiday resorts in Gazipur or other neighbouring districts where they have employees to grow vegetables, fruits and fish in ponds.
Quite obviously, the majority of Dhaka residents cannot afford the luxury of maintaining such costly facilities and the only option for them is to take to rooftop gardening. Those particularly fond of living close to Nature, its greenery, orchards and the winged visitors there have to satisfy their craving by cultivating plants in earthen tubs or pots. Most of them are gardeners and only a rare few arboriculturists. Among them some are in love with flowers only and go about the business of collecting rare seeds or plants from home and abroad. To them the joy of successfully growing a rare flower plant and tending it to have flowers has hardly any parallel.
Whether one is a flower lover or vegetable and fruit grower, their work load is almost similar apart from collection of seeds and plants of rare varieties for the former. Some of these gardeners have achieved great success in growing only fruits. Then a few among them try with a variety of fruits and others with only a particular fruit. Courtesy of Sheikh Siraj, a journalist who mainly focuses on development of agriculture, television viewers once were surprised to know that a person has been growing only mangoes on his rooftop garden. What a rich collection of mango varieties!
Not many can achieve such a feat. The average gardeners either do not have enough time or patience to cultivate flowers, vegetables and fruits on a large scale. But there is an inner urge to be with the friends of foliage. The National Tree Fair or flower shows arranged annually indirectly refers to people's love for green settings. Clearly, rooftop gardening can never be a substitute for a green Dhaka. But for the city to become more liveable, it must have a reasonable green cover all over. It has turned into a concrete jungle and in the name of development and for aggressive human settlement, the trees have been randomly felled.
This process has to be reversed and if the two city corporations and their inhabitants become serious, it is still possible to turn it into a green Dhaka. If trees are planted on both sides of roads, streets and even lanes and on the available vacant space of apartment and building compounds and they are nurtured until they grow enough tall, there is no reason why the city cannot become adorned with enough verdant cover. True, it cannot become a garden city like Bangalore, but yet it can have rows of trees along roads and streets or avenues. This can improve its scenic beauty as well as give it a much cooler environment.