The economic activities and initiatives, which are neither regulated nor taxed by any authorities of the government, are part of the informal economy.
The informal sector includes all kinds of activities ranging from selling food on agriculture or sidewalks, to small and medium enterprises and self-employment.
Employees in the informal sector don't have any fixed wages or working hours, nor do they've contracts.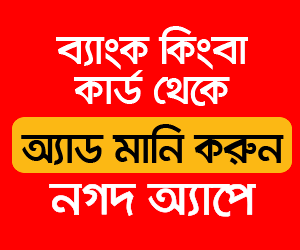 Agriculture, fish farming, processing, construction work, hawker, shed, sewing work, welding, blacksmiths, weaving, cigarette factory, printing, hotel and restaurant, wholesaler and retailer establishments, brick kiln, small factory, car garage, hawker, recycling materials collecting, etc are considered as the informal sector in Bangladesh.
According to the Bangladesh Bureau of Statistics, 80 per cent of total workers in the country are involved in the informal sector. The ILO says, 80 per cent of the world's workforce is engaged in the informal sector.
The ILO attaches great importance to decent work. The Sustainable Development Goal 8 (SDG 8), declared by the United Nations, is about "decent work and economic growth". The SDGs explicitly mention the creation of decent employment opportunities for sustainable growth.
Decent work
A job can be defined as decent considering all aspects of work environment and safety, including the condition of workers' rights.
Many workers in the informal sector are deprived of conventional legal protection. The importance of this sector can be assessed considering the notable ratio of informal workers out of the total labour force in the developing world and their huge contributions to gross domestic product (GDP).
As a result, the well-being of a developing country depends largely on this sector.
A large portion of those involved in the informal sector work in the recycling industry. Scraps of metal, paper, plastic, glass and food are usually recycled.
Since there is a recycling industry of plastics and metals in Bangladesh, there is a huge demand for recyclable materials.
It is possible to recover about half of the plastic waste where most of the workers work in the informal sector. In this case recycling collectors or Tokai are being excluded from the standard waste management system despite their significant contribution.
Medical wastes are also repackaged due to a lack of proper storage, transportation and dumping management and are sold at relatively low prices in the market by unscrupulous workers, suppliers and traders.
The potential for infectious diseases and infections caused by these wastes and other health risks are often unknown to those involved in the process.
Circular economy
The circular economy is a profitable system that aims to reduce waste through recycling and ensure maximum utilisation of resources.
Consumer, holler, picker, recycling and end market are the five most important factors in any recycling process. Coordination is achieved between production and consumption in a circular economy.
The product ensures optimal utilisation of resources through waste conservation and recycling after use, thus reducing carbon emissions and protecting the environment.
Although the circular economy is known for achieving sustainable growth as well as up-to-date methods of sustainable waste management, our country still neglects the skill development and safety of informal workers and staff.
Health safety is a prime need
Ensuring occupational health and safety is essential for the efficient management of workers in the informal sector. Informal rehab workers face a variety of occupational health risks and accidents that harm their health.
Say She Nath, an undergraduate student at the Institute of Forestry and Environmental Sciences of Chittagong University, recently published a research paper under the supervision of Professor Dr SM Shamsul Huda on the occupational health risks of informal reuse workers and its implications.
55 informal workers of various ages (10-25 years old, 25-40 years old and over 40 years old) were surveyed using structured questionnaires to assess health problems associated with their occupation.
Informal sector workers usually face risks of getting infected by diseases caused by chemical, physical agents, biological, infectious, respiratory diseases, skin diseases, muscle diseases etc.
The study found that the prolonged lockdown due to the coronavirus pandemic has further worsened the economic situation of recycling sector workers. Their average monthly income is Tk 6,500, which is insufficient to support their families.
Common occupational risks include stress such as depression due to economic loss (76 per cent in old age, 70.3 per cent in middle-aged and 61 per cent among young people), anxiety and other psychological issues.
Frequent illnesses (fever, colds and flu, diarrhoea, and weakness) are the most common of all physiological problems.
Scattered metal objects stuck in the legs (92.72 per cent) and cut by small pieces of plastic or broken iron (69.09 per cent) are two of the most common major accidents of workers in the recyclable sector.
Dr SM Shamsul Huda expressed his opinion that workers must use personal protective equipment and be careful when using sharp or heavy materials.
In most cases, workers are accustomed to working empty-handed, getting exposed to risk. So it is important to make them aware of the use of protective materials as much as possible.
Besides, public as well as private development agencies and concerned institutional organisations should motivate informal rehabilitated workers to undergo safety training.
A specialised national body can keep informal workers safe from physical and mental illness. Besides, providing health care, compensation, equipment and training is also essential.
Minhazur Rahman Shihab is an Environmental Activist.