Institutionalising a compensation system for work-related injury and illness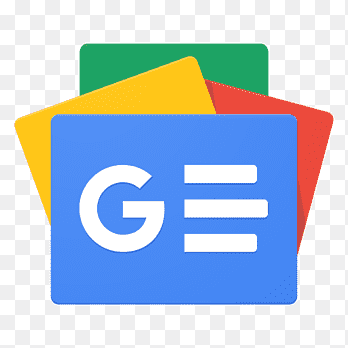 For all latest news, follow The Financial Express Google News channel.
Bangladesh has very recently introduced an employment injury insurance (EII) pilot scheme to ensure that workers receive medical treatment and rehabilitation services, along with cash allowances for their wage loss arising from work-related injuries and illnesses. The pilot run that just started with about 150,000 workers in 50-100 factories will continue for five years and its first phase will include testing and collection of data, and in the second phase, this scheme is planned to be expanded to the whole RMG sector. The Rana Plaza building collapse in Savar that killed more than 1,100 workers and injured 2,500 more triggered interest among many and the ministry of labour and employment (MoLE), International Labour Organisation (ILO), and GIZ (German Development Cooperation) started to collaborate to develop and implement such a scheme in the RMG sector.
Workers' compensation programmes are in existence in most industrialised countries for a long time to provide payment of lost wages, provide medical treatment, and offer rehabilitation services to workers who suffer injuries or diseases while at work. The workers' compensation statutes have some common creeds and similar sets of benefits; however, the specifics on the level and types of benefits offered and the organisational arrangements and processes in place to deliver these payments vary widely among countries.
The workers' compensation statutes provide for the expenses incurred for medical care to cure and relieve the workers from the bodily harms sustained in an injury, replacement of wages lost because of the missed days of work for the incident and recovery, and burial and dependency benefits if a worker dies from such a work-related injury or disease. Furthermore, most of these laws offer some vocational rehabilitation services for workers whose injury led to permanent or temporary functional bodily limitations that inhibit them from resuming to the occupation they held prior to the injury. Nevertheless, the amount of these assistances and the duration during which they will be disbursed vary greatly by country and sometimes within a country by provinces or states.
The core idea of workers' compensation programme is that payments would be offered to injured employees without regard to responsibility and, in response, employers would deal with limited legal liability. In other words, workers would be eligible to benefits if the injury was caused by their job, irrespective of why the injury occurred. Employers would be held responsible for certain benefits specified in the statute in exchange for the no litigations for negligence.
However, deciding on the appropriate amount of these benefits is complicated because most jurisdictions attempt to calculate a future wage loss for an individual based on the remaining physical capacity that likely affects future earnings. Methods developed, proposed, or practised for estimating future wage losses have been criticised by various quarters and there is no perfect or agreed upon method yet. In many cases, the compensation process involves litigation, which may get resolved through negotiated deals and the payment of a lump sum amount to the injured worker.
Also, not all occupational injuries and diseases are paid for by workers' compensation systems. Coverage exceptions exist in each jurisdiction (e.g., wage-loss benefits may be up to 60 or 70 per cent of the real wage, benefits can be calculated after or before tax, benefits may start only after 3 days of lost work) and differences in compensability rules eliminate some injuries and illnesses (e.g., carpal tunnel syndrome, back pain, mental health) that may be deemed work-related by clinicians. Therefore, some claims get rejected or these may be litigated and settled with lump-sum payments.
The current workers' compensation system as practised in many countries originated in Germany. Chancellor Otto von Bismarck enacted the German Sickness and Accident Laws in 1884. England followed it by adopting laws in 1897. The adoption of such laws in the US began in 1910. In fact, this was considered to be the first social insurance programme in the US. This was rapidly embraced by the rest of the country and by 1921, all but six states enacted workers' compensation legislation in the US.
Before workers' compensation statutes were implemented by countries or states, workers injured at their work who tried to recover medical expenses, lost wages, and other damages had to prove the negligence of their employer and this process was very long, costly, and had uncertain outcome-many simply could not afford the battle. Employers also came up with a number of defences to evade their liability for these incidents. The result was most of the injured workers were left with nothing at the end.
The most common defences employers used were contributory negligence, which would prevent the worker from recovering any damages if he or she contributed even in a small way to the cause of the incident;
fellow-servant doctrine, which could reduce or eliminate the employer's liability if a co-worker made a mistake; and the assumption-of-risk doctrine, which could limit a worker's recovery of damages if he or she accepted the job knowing about its hazards and hence agreed to take the risk.
Before workers' compensation laws were in place, several studies conducted suggested that many injured workers received no compensation at all under the system that was in effect. In case of mortality cases, only about half the families of victims received some payments and the average payment for the fatality was only about one year's lost income. Only in a few cases, victims or their families received large payments.
Many people argued at that time that workers received higher wages in recognition of accepting the associated risk posed by more dangerous jobs. However, in reality, very few workers had the opportunity or awareness to purchase accident or life insurance, and workers with poorer education and information were not even aware of the importance and availability of such insurance.
The embracing of workers' compensation laws was thought to have benefited all quarters to some extent. Employers were happy since workplace liability insurance premium costs were starting to rise because of increases in incidents of accidental injuries and the introduction of state legislatures adopting employer liability laws provided them some relief. On the other hand, the increasing waits, complexities, and volatility of injured workers having to prove carelessness on the part of their employer before they could retrieve medical expenses and lost wages motivated the workers to accept a compromised but certain amount.
In many US states, certain employers-- small employers (those who employ fewer than 3 to 5 employees), agricultural (farm) workers, and domestic servants (usually only those employed in or about a private home) are not required to provide workers' compensation benefits.
Bangladesh's test run with its version of the workers' compensation scheme (EII) and the initial steps to design and implement it will be greatly scrutinised by stakeholders and experts. Further legislative changes might be needed to ensure the level of employers' contribution as a proportion of workers' payrolls. While there are undoubtedly many associated implementation-related challenges, an EII scheme should benefit the workers and employers of Bangladesh. The cost of such a programme should not come in the long run from 'voluntary contributions" or "donations" from Western brands and development partner countries and agencies. A home-driven solution must be developed to make this program sustainable.
Hasnat M. Alamgir is a Professor of Public Health.