Journalism is a challenging profession. Nevertheless, democratic countries value professional journalism and consider it one of the four pillars of the state and the fourth estate. The three main pillars are executive, legislative and judiciary branches. By putting journalism or press or media beside these three core pillars as the fourth one, a country as well as society recognise the necessity of free flow of information and freedom of expression. Press or media plays the role of a watchdog which is necessary for a functioning democracy.
However, the democratic norms, values and practices have started to erode and distort across the countries. Instead of upholding and flourishing these values, several governments have put barriers to democratic practices. Since last year, the spread of pandemic may have become the latest pretext to undermine these norms and practices in many countries. Some of these were earlier regarded as good and promising examples of democracies. Attack on media in various forms is an outcome of the erosion of democratic values.
The free flow of information is always a threat to unscrupulous politicians and bureaucrats. By exposing their corruption and irregularities, journalists make them accountable to the citizens. To do this, journalists need information with necessary facts and accurate data. Acquiring all these is not easy, and they have to work hard in this regard. Presenting or unveiling the information in a professional and balanced manner is another challenging task.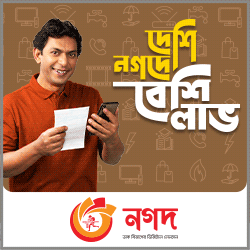 By doing all these as sincerely as possible, journalists or reporters perform their duties and responsibilities. A democratic society provides the space for the press with the understanding that media acts to make public spending accountable. A growing number of politicians and bureaucrats in many counties are, however, no more ready to keep the space open for the press. They want to squeeze the space.
Distorted and unaccountable state machinery in many countries, being uncomfortable with the free flow of information, has already developed many techniques and tools to curb professional journalism. These have been applied to stop the flow of information and make the journalists shaky. By facing a series of legal barriers and threats, media in these countries have adopted self-censorship and compromise-strategy to survive.
State machinery in a few countries also successfully divide and weaken the professional unity of the press. Several pro-establishment news outlets in these countries become a more significant challenge to media in general. These news outlets compromise with ethics and professionalism of journalism and provide very biased and distorted news and information. In this process, the press gradually loses its credibility to people, which is an alarming trend in South Asia.
Thus, it is a collective responsibility of the journalists to stay united and practice professionalism despite many obstacles. They need to minimise the political biases and uphold work ethics. No doubt, this is an arduous task but not impossible at all.
The recent incident in Bangladesh indicates the possibility. Last week a senior woman journalist was harassed and detained purportedly under the official secrecy act due to her investigative reporting on corruption in the health sector. Media people across the country have expressed their solidarity to the journalist. This kind of solidarity and cooperation needs to be strengthened.