The Bangladesh Test cricket team could not give the nation a better New Year presentation. A comprehensive win over the reigning Test champions and that too on their own turf! What else is needed to glorify the first ever win against the Kiwis? Bangladesh obviously began as an underdog in that country on the shores of the Tasman Sea but belying the Test billing put up a dominant performance right from the beginning.
It is by all means a historic win. In crafting the win, Bangladesh have registered a number of records that make the victory special. It is their first win on New Zealand soil in 43 matches across all formats and in 16 Tests. The Tigers' feat can better be appraised if one takes into account the fact that no Asian cricket team beat the Kiwis on their home turf in the past 10 years and it brings to an end a streak of 17-match no loss and eighth series win for NZ. Also, this is only the sixth away win for the Tigers in 61 Tests. The away victory makes it no less remarkable because it is the first against a top-five ICC-ranked team.
What then really went into making all this happen? Bangladesh's dismal performance in the T20 World Cup held in the United Arab Emirates (UAE) from October 17 to November 14, 2021 and its previous unenviable Test records pitted it against the formidable reigning champions. The mauling Bangladesh received in their own bastion at the hands of Pakistan both in the three T20 International and two Test matches in November and December was devastating. In the final Test, the defeat was utterly humiliating because most of the day two's and the entire day three's play was washed away by rains and still Pakistan won by an innings and eight runs to clinch the two-Test series 2-0 following the 3-0 whitewash in the T20 series.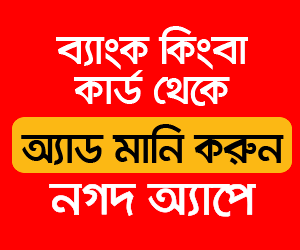 If sports and games are the height of physical performance and application of skills, the driving force behind those is the mental might or soaring spirit. When a team suffers humiliation of the order Bangladesh had to barely a month or so ago, it is not easy to get over the low spirit -- let alone undergoing a transformation so quickly. This is what is known as the rise of the proverbial phoenix from the ashes. Many in love with the game and former players wanted to see head roll in the coaching staff. Cricket, to many in this country, is not just a game but a symbol, a brand, a dream that young boys and lately girls follow and, if possible, chase. Some of them literally live cricket. When their hopes are dashed, as was the case against Pakistan, their heart breaks asunder. So, cricketers in whom fans repose high hopes and want to see them fulfil their unfulfilled dreams have to cope with the psychological pressure coming their way.
Clearly odds were stacked against them with many big names missing from the touring squad. True, the Kiwis were without their dependable captain Ken Williamson. If it was a notable absence, Bangladesh had no Shakib Al Hasan ---their ace all-rounder, experienced Tamim Iqbal and clinically efficient Mahmudullah. Was their exclusion a blessing in disguise?
The raw talents of youngsters like Mahmudul Hasan Joy have shown if they receive right tending, it is just a matter of time for them to flourish. They were waiting for a magic wand, a touch stone to awaken them. Actually the opening young pair showed their mettle against one of the bowling sides known for precision of line and length. But it would be unfair if the Tigers' radically transformed bowling prowess is not commended. Their bowling coach Ottis Gibson may have worked with the finer technical aspects but more than that instilled in them the self belief or confidence which when combines with physical skills accomplishes achievements at the highest level.
While the nation celebrates the cricket team's victory in New Zealand, they would be fervently expecting that the Tigers extend their winning streak. It must not be a one-off success ---least of all a fluke. The way batters and bowlers have applied themselves to their respective tasks make the nation even more expectant about their future performances.
Basically, it is a young team with a number of debutants on their first tour abroad. They have a bright prospect if only they can conduct themselves the way great cricketers have done before them. That is the key to achieving consistency in performances. Success may elude at times but if they have devotion to and love for the game, they will be ready to give their hundred per cent. Next, they will have to play as a team in order to clinch amazing victories more often than not.
On its part, the Bangladesh Cricket Board (BCB) has to get its acts together not only in getting rid of the anomalies and irregularities in the system of cricketers' development but also in ensuring the financial security of players. After all, the cricket career, like all other sporting careers, is short and should be taken well care of. Money flows in this game if sponsorships, advertisement, logo and jersey sale and other business promotional aspects are handled efficiently. Income proceeds should well correspond to the country's growing economy and make cricketers' future secure.