Every year, all over the world, a lot of potential young people drop out of schools and colleges due to substance abuse or addiction. Addiction is a major cause of arguments and fights which lead to violence, social unrest, and crime. But it is possible to take effective measure to fight this addiction by introducing the regular practice of meditation at all levels of society, especially among the younger generation.
Addiction is a kind of psychological dependence on something. Addiction, in general, refers to alcohol/drug addiction or substance abuse, but just as smoking can be addictive, so can soft drinks, energy drinks, drugs, tonics, gambling, sex, and even shopping. Mobile, internet, Facebook, or video games can be addictive too.
Intoxication is a type of dementia. Studies have found that those who are addicted have some distorted changes in the structure and function of their brain that are not common to a normal person. Some changes have also been observed in the thinking process of drug addicts. As a result, making decisions, giving attention, balancing emotions, having the right attitude towards everything is affected by the changed situation.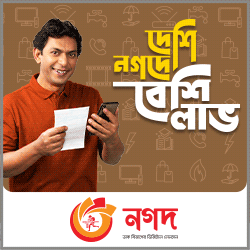 Studies have shown that meditation is now more effective than any other conventional treatment to quit cigarettes, substances, and other drug addiction. A meta-analysis of these studies was performed by Charles Alexander and his colleagues at the Maharishi University of Management. They found that patients having addiction were more effectively cured in meditation than any other process without any sideeffects. Moreover, their re-addiction rate is also much lower.
In 2006, Mr. Bowen, a scientist at the University of Washington in Seattle, conducted a study on the effects of meditation on drug addicts in prisons. It shows that those who took part in the meditation course while in jail were able to decrease their addiction to drugs when they got out of jail. These drugs included alcohol as well as cocaine, marijuana etc. Among the meditating groups, there remain only fewer drug-related psychological problems. They are now better at adapting to the social environment. Studies by Beetle and others have found that drug addicts who are at risk of HIV, get cured of drugs through meditation and consequently get cured of HIV too.
Carol, a researcher at the California School of Professional Psychology, Berkeley, says meditation creates a 'Purpose in Life' which is a key factor in overcoming drug addiction. The study was conducted in 2006 by Davis, a researcher at the University of Wisconsin's School of Medicine and Public Health. In his research, he chose 16 smokers who smoked 20 cigarettes a day for more than 26 years. Those who took part in Mindfulness Meditation in Davis' research, were able to quit smoking through Meditation. After 6 weeks of the study, physical examination showed that 10 out of 16 people no longer smoked.
In recent times in Bangladesh, by practising regular meditation hundreds of people have cured themselves from addiction like smoking, drugs, soft drinks, energy drinks, having tea with milk, and other harmful food habits. To help meditate, Quantum Foundation is giving the opportunity to practise meditation in various ways. Their website has the opportunity to download free meditation of audio versions. Therefore, anyone can be benefited by downloading audios from here and by practising meditation listening to them.
Dr Ataur Rahman is a physician and an author