Human beings' quest for physical fitness, from the time of the prehistoric era, has been driven by the requirement of surviving harsh environments full of enemies and obstacles through hunting and gathering. Even today, when it comes to health and welfare, the first thing that emerges in most people's minds is physical health. Mental health has mostly been overlooked, with many cultures viewing mental illness as a form of religious penalty or demonic possession.
Although mind and body are often regarded as isolated components, physical and mental health are very closely connected. Mental health encompasses emotional, psychological, and social well-being and is significant at every stage of life, from childhood and teenage years to adulthood and aging. Good quality mental state can positively affect one's physical health whereas, poor mental health can cause a negative impact on physical health.
Childhood and adolescence are vital stages of life during which rapid growth and development occur in the brain. Instances such as fights with parents or peers, exposure to violence, bullying, the pressure of education, and the existing mental illness of a parent or caregiver can increase the risk of mental illness. In addition, attending school can be stressful for many students. Mental health problems can affect students' concentration, dependability, energy level, self-confidence, and optimism while deterring performance.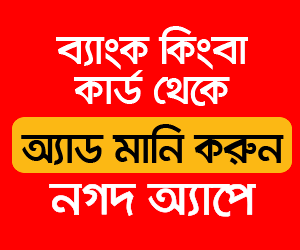 On top of that, against the backdrop of the consequences imposed by the Covid-19 pandemic, the mental health of students has become a growing concern. When the world came to a standstill, passions for subjects faded, friends were separated, and aspirations suspended in the air. Several studies show that the global crisis further exacerbated existing mental illness among students. The longer the illnesses persist, the more difficult they get to treat and recover. Therefore, it is crucial to raise awareness around the importance of keeping ourselves healthy and to continue the fight against the shame linked with brain diseases.
In recent years, there has been snowballing acknowledgment of the vital role mental health plays in our lives. Now more than ever, people are beginning to understand just how necessary it is to ensure the well-being of our mental health. With World Mental Health Day 2021 being observed right today, Oct 10, representatives and supporters will get the opportunity to advocate against the social stigma related to mental health issues. Marked by global mental health education and awareness, the Day is celebrated internationally every year on this day and offers opportunities for all stakeholders working on mental health problems to talk about their work and what else is required to make mental health care a reality for people across the world.
To make a substantial change fundamentally, it is crucial that schools start to develop a comprehensive curriculum including pastoral care support, which deals with expanding students' self-esteem, ability to handle stress, and social skills. In Bangladesh, many schools recognise the importance and urgency of mental health issues and have begun taking significant measures to tackle the stigma around them. For instance, DPS STS (Delhi Public) School Dhaka has been taking part in webinars, seminars, and several other sessions conducted by top counselors and doctors regarding mental health awareness. The school is equipped with two dedicated pastoral counselors who focus on enabling the growth mindset of students and facilitate their skills and qualities through social and pastoral care activities. Furthermore, the school has trained counselors who provide support for social, behavioural, emotional, and academic problems using psychometric tools and appropriate behavioural and cognitive therapies.
People obtain social-emotional and cognitive skills at a very early age that shape their future mental health and prepare them for assuming adult roles in society. Therefore, it is imperative to build a quality environment where children and adolescents can shape their well-being and development in a sustainable manner. The time has come when we start eliminating the stigma around mental health illnesses that have been existing for years now.
Dr Shivananda CS is Principal, DPS STS School, Dhaka