Living with coronavirus seems to have been the new normal. Those who can afford 'stay home' and maintain other hygienic protocols are fortunate enough, but the majority have either willingly or on compulsion left safety of life to chances if not to fate. Why things have come to this extent of uncertainty is best explained by the situation prevailing in the United States of America. Countries like Bangladesh with limited healthcare capacity could certainly do better but now that things are out of control such countries and the world's only superpower find themselves in the same boat. In stark contrast to Vietnam's unrivalled success, the tentative and often suicidal approach by America has led that country into the dark alley. The last patient, a British pilot leaving hospital after recovery, Vietnam records no death from the disease. Contrarily, an analysis of the situation in USA may shed light on the difference.
One in a 100 Americans is now infected with coronavirus. Last Friday, America saw a single-day record high Covid-19 cases -68,000, seventh such record in 11 days. These are staggering figures enough to frighten anyone. The only silver lining in the gathering gloom was a fall in the number of deaths weeks before. But then the seven-day death average surged to 608 on Thursday.
The USA with one of the most advanced healthcare systems in the world could find a more or less effective system of treating patients after the initial hiccup. But once again hospitals are overwhelmed with arrival of patients and people willing to have tests. States like Florida which has a single-day record of 15,299 cases, are worst affected. Until Tuesday last week, cases were growing, on an average, at the rate of 5.0 per cent in at least 37 states. Tests have been ramped up to 650,000 per day in July from 170,000 a day in April. One of the reasons for lower deaths weeks earlier was the majority of infection among the young population. Also, when infection surges, the consequent deaths occur two or three weeks later.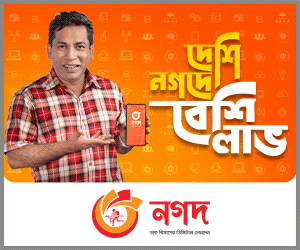 Still, epidemiology experts in the US are of the opinion that the tests carried so far fall far short of the requirement. The Centre for Disease Control and Prevention (CDC) says, "we're diagnosing 1.0 in 10 now". Their considered view is that 40 per cent patients are asymptomatic. The top epidemiology expert Dr. Fauci now warns that America may soon see a spike of 100,000 cases a day.
What is awfully silly is the controversy in America about wearing masks or not and the latest federal administrative obstinacy to go ahead with the decision of reopening schools amid rising incidence of coronavirus. At the centre of both controversies lies the president of that country who refused to wear face masks even when he addressed the Tulsa, Oklahoma election campaign rally and then attended the Mount Rushmore firework festival. The latter event literally turned into a pandemic with President Trump inciting his most loyal supporters and lambasting his opponents. He ended up creating a division in the American nation and promoting his brand of politics at the cost of health protocols. As if to give a twist to the tail of the event news broke there that Donald Trump Junior's girlfriend and top campaign official Kimberly Guilfoyle tested corona positive!
When a president of so advanced a country ignores warnings from health and contagious-disease experts, his people are sure to get confused. Dr. Fauci laments that America is not in control of the virus. Had his warning been heeded to, the abnormal rise in cases could be avoided. About reopening of schools too, he warns that children will carry home the virus to put at risk lives of the elderly at homes. Even teachers will be at risk. But Trump is hell-bent to reopen schools and threatens to stop federal funding of those schools not complying.
Bangladesh stands nowhere to be compared with the USA but in some respects there are strange similarities. Looking at the streams of traffic on the road of Dhaka city or the carefree movements of pedestrians there is no way to think that everyday more than 3,000 Bangladesh citizens, most of whom live in this city, are infected with the virus. Although, officially messages are churned out for people to stay home, those have surely lost steam. There are people who could not simply care less -neither do they wear face masks nor maintain social distancing at all.
No way they have developed immunity to coronavirus but the impression is they have taken the cue from President Trump or Brazilian President Jair Bolsonaro who tested corona positive for the second time. Both have belittled the virus threat. The fact that Bangladesh has limited capacity to test people for coronavirus must not go unnoticed. The number of tests the US carries a day is more than Bangladesh can do in months. So the apparent drop in the number of cases in this country does in no way project the actual picture of contraction. Ironically, the number of testing facilities increases here but the number of tests done comes down. Add to this the test scams involving two private hospitals, which have rocked the country, the picture looks confusing and gloomy.
However, a clear picture of the virus's sweep is most essential for the country to make a move in any direction of its productive and commercial sectors. The case of India is not inspiring either. It maintained world's longest and strictest lockdowns and yet with the easing of the third and last phase of restrictions, the country is now accounting for the third highest number of cases after the USA and Brazil. So what does Bangladesh do to find a way out of the pandemic?
With the zoning lockdown proving a failure, only one option is left. This is to carry out tests of everyone in Covid-19 cluster areas. Mostly cities and industrial belts will come under this campaign. This is possible. Arrival and departure in and from such hotspots should be strictly monitored for quarantine and contract tracing. This may ultimately prove effective to drive away the virus.