COVID-19 and its impact on Bangladesh economy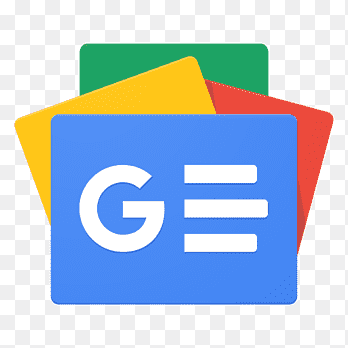 For all latest news, follow The Financial Express Google News channel.
Being in the corona war, policymakers worldwide are engaged in damage-control of the economic losses at the moment and preparing for confronting the upcoming economic crisis. In addition, there are evidences and indications that financial and banking industries around the globe might have to face remarkable instability in the forthcoming months.
Our government has already announced bail-out packages for the recovery. Like, due to cancellation of nearly $3 billion worth of work-orders, Bangladesh RMG industry got the attention quickly. Around 2 million workers in the industries may be affected by this and on the other hand, around 4 million people are directly engaged with the RMG sector e.g. backward linkage industries, accessories and packaging factories and transportation sector.
Now, it is high time for the government as well as business enterprises to assess the situation and chalk out a long-term plan to control damage. It is noteworthy to say that, we should not start blame-game now and ask for assistances from the government only due to the limitations and scarcity of resources of different agencies of government. But the prime role of the government should be clear any unwanted obstacles and create opportunities among the economy by the way of sound and clear directives like monetary & fiscal policies as well as tax structure to face the catastrophic situation.
The banking sector is the key player of the economic activities of any countries. As a developing country-we need to be more watchful in terms of planning to get rid out of the impact of COVID-19 outbreak. We are already suffering heavily due to NPLs and unfortunately the outbreak may increase the level of NPLs in coming days. The NPLs can be split up in two phases: 1. Pre-COVID NPLs & post- COVID NPLs in view to stare & understand the fact more judiciously. Therefore, a new sets of BB guidelines need to be initiated addressing the facts. It is pivotal to focus on the early bail-out plans for probable collapse of large loans is essential for sustainability as many backward linkage, SMEs and individuals are directly and indirectly correlated with these Large Loan borrowers. Country's overall economic eco-system is standing on it; we need to make sure that this should not collapse. But it is also true that, it is the peak time for every bank and other non-banking financial organization to assess and reassess their overall lending portfolios and withdraw some of their unnecessary and unwanted portion wisely.
The banking sector will face liquidity pressure as deposit growth and loan recovery also declines. Private sector credit growth might go down during March 2020 to June 2020. Cutting the cash reserve requirement (CRR) by 1 per cent would add approximately inject Tk. 130 billion into banking sector liquidity. Other than this BB has taken some healthy initiatives such as: reduction in repo interest rate, buy-back of government securities, promotion of payment services, refinance scheme BDT 50bn for agriculture sector at a concessional rate, quarterly repayment for imports under supplier's/buyer's credit, refinance scheme of BDT 30bn for low income professionals, farmers, micro businessmen, postponement of charging interest on loans, restriction on dividend payment by banks, prohibition of workers lay-off, maximum margin limit for import of child food, relaxations for holding meetings and regulatory reporting. In addition, Bangladesh Bank also relaxed the bar of Advance-Deposit Ratio (ADR) from 83.50 to 87 per cent. Although the financial market especially the banking sector is battered heavily due to regulated cap of rate of interest of deposit and advance very before of this pandemic. Many willful borrowers may resort to take undue advantage of this regulation and the industry may face this in bigger scale amid the pandemic. A threshold may be initiated to identify the genuine sufferers and pass a resolution for safeguarding them only.
But unfortunately if the situation prolongs, at worst, the central bank might consider hefty package to increase money supply but this may have impact on inflation of the country, and can also announce a stimulating fiscal policy considering universal basic income (UBI) approach. But the task of distributing UBI to a large population is dubious, even with the availability of mobile financial services. Therefore a core operational task force may be formed under the direct supervision of the central bank.
Now, if we turn around our eyes to the industrial sector-which is also suffering from the deadly contagious disease. As we all know that, export diversification is always a key for sustainable growth in earning foreign currency but regrettably we are heavily relying of RMG sector. This sector asserts that, 85 percent of the country's' export earnings come through the RMG sector. We failed to diversify our export basket, thus creating a huge risk in our export portfolios. The response against the outbreak and its impact on the industrial sector is so far admirable, yet this pandemic also poses an economic and humanitarian crisis. The prime minister was right to identify this as a challenge and announced an emergency stimulus package of $8.5 billion (equivalent to 2.5 per cent of GDP) for bridge financing of the working capital of small and distribute food aid through Bangladesh's existing social safety programs as only 15 per cent of the Bangladeshi population earns over $6 a day, and over 90 per cent of the workforce belongs to the informal sector. As Bangladesh Government does not have enough fiscal space to make large stimulus packages due to low tax-to-GDP ratio, the only possible option is monetary expansion, which most developed economies have already deployed.
According to the forecast released by the Economist Intelligence Unit on 26 March, the global economy is expected to contract by 2.2 per cent in 2020. These effects are expected to be more exposed in major G20 economies, such as Germany, Italy, the United Kingdom and the US - all countries that are major markets for Bangladesh's most vital tradable good: readymade garments. The depressed oil prices will also lead to a strong reversal of growth in the Middle East and North Africa region, which is also home to a large Bangladeshi diaspora, who send back close to $20 billion every year. In the coming months, there can be no doubt that there will be a decrease in remittances and that these second-degree impacts will also be felt in the country, painfully in rural Bangladesh, where families rely heavily on remittances for their survival.
However, in this critical situation, banks and other NBFIs must take due preparation to accelerate economic recovery in the post-covid-19 situation where the board and top management have critical role to play. Crisis preparedness would be a key to bring stability. A watch group should be formed for data assessing and make ready the bank & NBFIs for preparing a reliable situational analysis when needed. Strategies need to be proclaimed clearly so that all workforces ensure preparing themselves as effective as well as efficient at this stage for damage-control.
The writer is Chief Financial Officer (CFO), Mercantile Bank Limited, [email protected]