Parents aspiring quality higher education for their children might have been happy to know that thousands of Bangladeshis have been able to enrol with world-class universities around the world.
More than 8,500 Bangladeshi youths were studying at the US universities alone in 2020-21, making Bangladesh the 14th largest country in terms of sending students. As we know professionally, socially and via social media, Canada, Germany, the UK, Scandinavian countries, Australia, New Zealand, Japan, Malaysia and China are other major destination of Bangladeshi higher education-seekers.
It is commonly perceived that families of these students are rich, if not superrich. But, the parents of a few McGill University, Canada, students of Bangladeshi origin told this scribe that at least 70 per cent of the West-bound students are simply from middle class families. Quite a number of them study with scholarship or teaching assistantship.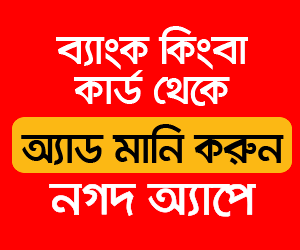 However, it's apprehended that after acquiring knowledge, skills and know-how, these bright boys and girls may not return home to serve the nation. This trend is also not very healthy for the growing Bangladesh economy that would need able hands. This is rather disgraceful for national educational institutions that are failing to retain these youths, not to mention qualifications of many of their graduates.
A larger number of Bangladeshis are migrating to labour-importing countries to earn a living, spending the best part of their life away from their near and dear ones. Some of them are trying to receive certain skills to meet foreign requirements, barely to cater to domestic industries. Overall, there is no authentic data of how many of over two million of yearly job market entrants are actually being employed locally.
Families of some students pursing overseas education argue that their children are at least not wasting their talent and instead keeping options to get better jobs not just in the host countries but anywhere in the world.
Still, these students may feel bad if they can't really come back to contribute to their motherland. Why do they go abroad then, braving risks and challenges?
Fear that they may not find suitable opportunities of education and employment at home may prompt these aspiring youths to seek global exposure. Their expectations can't be underestimated as well.
Thus the country will likely miss the advantage of having the youth bulge, widely called demographic dividend, unless initiatives are taken to reverse the trend by addressing the issues that handicap future generations.
Unfortunately, the young people are not asked what they would like to do with their lives and for the country and how. The senior ones in the authorities couldn't either offer a fair atmosphere where any child can grow up to his/her human potential.
When asked, a Dhaka University student, Saiful Islam, insists that the intellectuals, veterans and civil society leaders should step up and encourage the youth to talk freely, act freely, and move freely.
Nowadays, the Bangladeshi youths are 'less interested in political issues but more engaged in social media activities especially less important issues', Rahima Aktar writes from Germany. She emphasises development of leadership in young generation through proper education, training and guidance. Bangladesh University of Professionals student Zahidur Rabbi adds that social and national progress can be achieved through individual development.
Chittagong University's Nafisa Sultana regrets that potential of the youth remains unutilised and under-utilised due to poor education. "For the welfare of the nation, it is high time we brought change in the ad hoc education system. Also, not everyone can afford the expenses of a private school for accessing education" she says.
Another respondent, Probir Bikash Sarkar, thinks promotion of children's organisations for their healthy growth after teaching them mother language and basics of schooling is important. "Children and youths of backward areas should be provided with education proper for national development," he suggests.
Therefore, the generations that may suffer not for their own fault, know they need quality education and healthy environment to grow as qualified citizens. Why they are not confident about their future are also not unknown.