The country gets its first sky dining restaurant called Fly Dining appropriately at its most sought-after beach resort Cox's Bazar boasting the world's longest ever sea beach. At 160-feet high, the dining facility arranged on a platform hung from crane cables made of aluminum and steel is altogether a different thing tourists came across in this country. It revolves at that height while diners take their choicest foods prepared and supplied from ground kitchen. The chef in charge of the gastronomically appealing cuisines is none other than internationally famed Tony Khan.
The unique dining facility has 20 people's seating arrangement at a time. Sure enough, the purpose of introduction of this especial facility is to give tourists an innovative experience. This definitely adds to the beach resort's attraction. Those who enjoy enchanting beauty of Nature and are averse to crowd and height for reasons of vertigo may have their reservation for such 'thrill and gimmick' but people who love out-of-the-world experiences will surely recommend this extra romance laced with select cuisine and views from above.
Many local tourists will feel tempted to have an experience of this sky dinner and visit the much-frequented tourist spot once again only for this novelty. As for foreign tourists, they may or may not be particularly attracted to this, because this concept of dinner has long been in existence in several other places including in India. But the Dubai sky dinner is known to tourists the world over. Like many things extraordinary there, the flying restaurant is also especial for its service.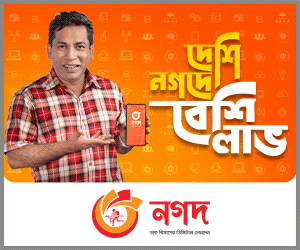 However, flying dining facilities are different from each other on many counts with local cuisines and service giving an especial treat to visitors. Cox's Bazar Fly Dining can leave its very own stamp on the service by concentrating on the rich local foods. Initially, though, the young people from affluent class will rush to the spot in order to get the thrill of dining at a great height from the ground level.
Located at the Sugandha point of Cox's Bazar, the revolving dining room opens on all sides and having umbrella-like cover for its roof is likely to give unforgettable sights of sea, hills with greenery and the beach with teeming tourists underneath. But not many people are expected to know about the new addition to Cox's Bazar's attractions.
There is a need for publicity and the best way to do so is to sponsor advertisements in print and electronic media. Indeed, the ads should be crispy and highly professional providing information as well as the special feature of the new experiences tourists are likely to go through. Well-documented video clips of the entire episode from reservation up to the service and foods provided should be made available to social media also so that the target groups with the means to enjoy such facilities will lose no time to visit the place.
Cox's Bazar itself is a unique package of natural gifts with the sea beach running along hill ranges at a stretch. However, much of its pristine forests and beauty has been spoiled by inconsiderate development works. Many of the vibrant fountains are no longer there. The science of conservation of forests and Nature has not been respected by both those who are in charge of such resources as well as uncaring tourists.
If the new addition can divert some of the thrill-loving local tourists with no love for natural attractions where the environment is particularly calm and quiet, presenting a primordial vista of Nature, it will be a great service to eco-tourism.