The recent print media news about a female student being verbally assaulted by a private bus conductor is not only atrocious. It carries elements of the extent of audacity to which the country's transport workers have gone. Apparently, they don't care a fig about the Dhaka students' ongoing street demonstration demanding bus tickets at half price. The students demanded the reduced fare after the government considerably hiked the ticket prices.
To call the dirty, abusive words, with carnal undertones, hurled at the young woman mere unconscionable is far from doing justice to the passenger, and scores of others being harassed aboard city service buses. With few protest or help coming from their male co-passengers, the women, and even teenage girls, have accepted these misconducts as unavoidable. A tense situation is prevailing at present in the country's road transport sector. It has been prompted by the abrupt bus-fare hike across the country. The decision has been taken to cope with the adverse situation following a 'global rise in diesel price'. But this is no ground for a conductor using vulgar slang against a female student. Perhaps they are misbehaving with many other women and girls elsewhere. In short, all this speaks blatantly of some passenger-transport workers' recklessness and their being disposed towards compulsive misbehaving with young women.
The transport workers' track record on dealing with female bus passengers has long been murky in this country. An ugly face of a section of these conductors came to the fore in the late 1990s. Most of the dreadful incidents occurred in the long-haul or mid-haul night coaches. The city became accustomed to the bus staff's heated exchange with female passengers. Besides, unnecessary patting on the back of women while boarding or getting down from a bus is a common sight. Most of the females have to endure the filthy touch; others protest feebly. Some daredevil burly women drag the helpers down by grabbing their shirt collars, and pound them with slaps. Their number is few. But many of them are habituated to raising their voice against all kinds of misconduct with women resorted to by delinquent bus conductors and helpers.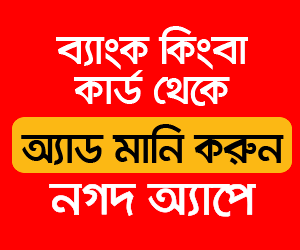 A sad aspect of the tale is the male passengers' passive role when women are harassed in buses. Some look at the scenes stoically, some look out the window. A few even do not fail to come up with sermons that women shouldn't board crowded buses. Fault lies with them, as it's them who jostle with males to step into the buses. Few of these insensitive men bother to think that these helpless women have no options to travelling these packed buses after office hours. Many of them may have to travel long distances through traffic gridlocks, say, from Paltan area to Mirpur-10.
Travelling by local buses is fast becoming a punishing chore for female students and service women in Dhaka. The scenario was completely different 40/50 years ago. In those days, making space in a bus for lady passengers standing by clutching at the overhead rods was a normal courtesy. Nowadays, a section of passengers remain seated stubbornly on the seats reserved for women, despite seats lying vacant throughout the bus. The government's road transport authorities have introduced women-only buses several times in the past. And it didn't take much time for these services to eventually go out of operation. The women passengers say the number of buses was too low to be able to serve female commuters efficiently. On the other hand, the authorities blame the poor number of commuters for withdrawing the service --- a claim which is dismissed outright by women passengers. Meanwhile, activists feel the women's right to travel by buses safely cannot be attained without street movements.