Here is a brief description of the latest incident of fire death of workers in Bangladesh-- compiled from several newspaper sources. Five workers died after a fire broke out at a shoe factory in old Dhaka's Shuarighat area on November 05. The fire originated at the tin-shed factory around 1 am. The deceased were asleep when the fire erupted. They could not escape before flame and smoke engulfed the factory. Eight firefighting units brought the blaze under control after two hours. A fire official assumed that they died due to inhaling toxic gas from burning of flammable materials and chemicals.
If we interpret the facts as reported by the media, the following points emerge:
- A tin-shed factory -- possibly not an industry grade building -- was making shoes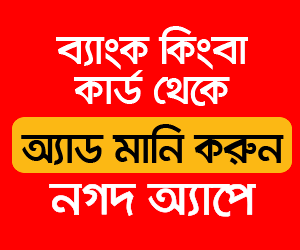 - Workers were sleeping inside the factory
- All workers dead or survived could not be identified-- maybe there was no registry book
- The factory stored flammable materials and chemicals inappropriately
- There was no emergency exit or fire alarm for workers to escape or be warned
- Eight firefighting units needed two hours to extinguish the fire in a tin-shed factory-- the fire was indeed of very serious nature
The presence of combustible material inside the factory as reported by newspapers represents an obvious condition of burning. The burning process essentially depends on the physical and chemical properties of the materials present. Therefore, all factories must make a regular survey of the flammability of the various materials and products with respect to their amount, quantity and properties. Bringing fuel and an ignition source together such as waste paper stored next to heating source or volatile flammable liquids used near open flame are causes of common fires that result from irresponsible human action. Most workers in these makeshift factories receive no training on fire safety.
Fires necessitate fuel, an ignition source and a means to bring the fuel and ignition source together where air or an oxidizer is present. Strategies developed to reduce fuel loads, remove ignition sources or put off the fuel/ignition contact can reduce fire loss and human death and injury.
There has been growing importance particularly in the garment sector of Bangladesh -- pushed and enforced largely by the European and North American retailers and supported by the government -- on fire prevention as the most cost-effective measure in containing fire. It is way easier and cheaper to thwart a fire than put it out once it starts.
Fire prevention always needs altering human behaviour. This requires regular fire safety education using updated training manuals, standards and other educational materials and it must be supported by factory management. In many countries such strategies are armoured by law, requiring factories to meet legislated fire prevention goals as part of their workplace health and safety obligation to their workers. Unfortunately, progress made in the formal sector has not been disseminated to the informal sector in Bangladesh which makes the largest segment of the economy and employs millions of workers.
In many industries in Bangladesh today, the potential for very large loss of life, serious injuries or property damage is far greater than in the past because of the high concentration of workers, materials and work activity in smaller and confined spaces. The risk is very high for large fires, explosions and toxic releases in the petrochemical and nuclear industries.
Fire prevention is therefore a key component of the overall worker health and safety programme. ILO suggests that modern factories and plants develop well-functioning programmes consisting of:
- housekeeping and safety inspections
- employee fire prevention training
- equipment maintenance and repair
- security and arson prevention.
The society has to be sensitised about these series of tragic worker death incidents: ship-breaking workers die from falls and explosions, transport workers get maim in traffic accidents, sanitary workers die while cleaning septic tanks, factory workers in boiler explosions etc. We need to think about the far-reaching miseries these events bring to the surviving injured workers or dependents of these deceased workers. A dead worked leaves behind his or her dependent children, surviving spouse, ailing old age parents. These were the workers who were just doing their job to earn a livelihood. They had to die because of sheer negligence of who were supposed to take care and protect them.
Workers' lives need to be valued in our society and they must not die early and sadly just because their employers, supervisors did not care. Workers need to be trained on fire safety measures, must be provided with safety gear and need to be educated on how to identify fire hazards or safeguard themselves through fire exits. The government has a major role to ensure all of these.