Transition from labour-intensive and low-end manufacturing to high-end or smart manufacturing such as semiconductors, robotics, IT (Information Technology), aerospace, and telecommunication has become one of the significant features of China's comprehensive deepening of reform and structural changes since 2012.
The comprehensive economic transformation, rapid socio-economic progress, increasing labour costs, and the improvement of the people's living standards have led China to pursue capital-intensive industries based on technologies rather than on cheap labour.
In the pursuit of high-end or intelligent manufacturing and growth, China's 13th Five-Year Plan (2016-2020) incorporates 'innovation' as the key concept of development to build a moderately prosperous society in all respects by 2020. 'The made in China-2025' strategic plan focuses on upgrading China's manufacturing capability and equipment with the application of technological innovation. The vision aims to raise China's domestic content of core components and materials to 40 per cent by 2020 and 70 per cent by 2025.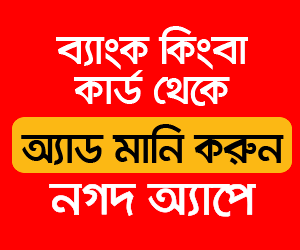 China has also set the vision of tripling its annual production of industrial robots to 100,000 by 2020. It has already witnessed the massive use of industrial robots in industries such as textiles, home appliances, car manufacturing, electronics, aviation, and chemicals. As for example, industrial robot output surged 81 per cent to exceed 130,000 in 2017. China's Ministry of Industry and Information Technology (MIIT) also reports that China manufactured 118,452 units of industrial robots only in 10 months, from January to October, 2018.
Following the reduced competitiveness in low-end manufacturing under ongoing economic transformation, Chinese firms and manufacturing companies are seeking to transfer their production bases to emerging economies. China's shift to high-end manufacturing, by and large, has been generating the scope for relocating its labour-intensive factories to emerging Asian markets including Vietnam, Laos, Cambodia, Myanmar and Bangladesh.
Chinese apparel manufacturers have ramped up their outbound investment in countries such as Vietnam and Ethiopia. Many labour-intensive Chinese industries have also been shifted to some Southeast Asian countries.
The relocation of Chinese labour-intensive factories will apparently create huge opportunities for emerging countries to bolster their economic growth.
A Xinhua report says, "A significant drop in China's low-end manufacturing over the coming decades would leave a large gap for lower-cost countries to exploit." It cited Bangladesh and Vietnam as 'potential and promising' emerging markets to grab China's baton.
Bangladesh, with the availability of cheap labour and young workforce, can be a suitable destination or lower-cost location for China's labour-intensive manufacturing industries like textiles, apparels, fabrics, toys, shoes, and simple electronics.
The relocation of China's labour-intensive manufacturing enterprises will accelerate the scope for Chinese investments in Bangladesh. Bangladesh may also attract Chinese entrepreneurs in some of its top exportable manufacturing sectors, such as leather, apparel, textiles and jute.
Shubhashish Bose, secretary of the Ministry of Commerce of Bangladesh, said, "If we want to attract Chinese sunset industries to relocate their industries to Bangladesh, we need to stress on infrastructure development, skills development, and technology-based industry capacity. Many sunset industries from China would need to be moved out and therefore Bangladesh can become the ideal destination."
China's move towards innovation and high-end manufacturing can also facilitate the development of Bangladesh's IT sector. Chinese Ambassador to Bangladesh Zhang Zuo remarked, "We should work together as good partners for innovation. We can promote innovation together to lead development. We should work coordinately to strengthen innovation and cooperation, establish closer links between scientific research institutions, and continuously tap the potential for innovation. Let us seize the opportunity to promote innovation-driven development."
Bangladesh can also be benefited from China's revolution in innovation and creativity in fulfilling its "Digital Bangladesh Vision 2021". A framework agreement was signed between the two countries in October 2017 in order to finance Bangladesh's mega information and communication technology (ICT) projects.
Opportunities for cooperation may be created if China and Bangladesh establish joint laboratories and strengthen collaborations in the common areas of interests -- e.g., digital economy, Internet finance, artificial intelligence, nanotechnology, quantum computers, Internet infrastructure, big data, cloud computing, smart cities, and e-commerce.
Sultana Yesmin is a PhD candidate at School of Politics and International Studies, Central China Normal
University, Hubei, China.