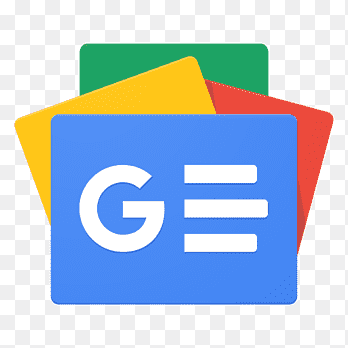 For all latest news, follow The Financial Express Google News channel.
'Tela mathai tel dewa' could not be more apt for what goes in the name of development in many areas of the capital city. The Bangla idiom loses much of its charm and force in its English version, 'To carry coals to Newcastle' but still it conveys the message of pointlessness of an action. Let alone Bangladesh, its capital once starved for some much needed infrastructure. The poor landscape of Dhaka metropolis now bifurcated into two city corporations can take pride for addition of a number of spectacular mega projects and physical structures. Particularly, its metro rail and elevated expressway have catapulted the Bangladesh capital on to a different league. The flyovers came on the scene first but those could not serve commuters well because of faulty plans and designs. However, when the metro rail and expressway get completed, there will be a difference in Dhaka commute.
Yet it is dark under the light when it comes to construction and development of various urban facilities in different localities. Development projects in several cases are undertaken where there is no need for any. Roads, streets, lanes and by-lanes in good conditions in some areas are re-excavated for reconstruction, while other areas requiring immediate attention are left unattended for years. Even if one agency completes work, another appears a little while later to undo the work of the former much to the suffering of the residents there.
The two city corporation authorities and agencies like the Rajdhani Unnayan Kartripakha, WASA, BIWTA etc.; are quite adept in reiterating the development jargon that such and such projects have been undertaken for beautification of the city. Name just one project that has been a must-visit attraction. Hatirjheel has got some attractive engineering structures but the putrid smell from the water drives visitors away from its vicinity.
Indeed, urban centres need theme parks, playgrounds for children. Instead of spending money on those, the so-called beatification of roads and streets hardly makes any sense. Narrowing the median strips ---as in case of the road extending from Mohammadpur Bus Stand to Jhikatola---or replacing the tiles or bricks or slabs of footpaths, road dividers and median strips when those are in perfect condition is no development at all.
The entire length of footpaths on both sides between Shahbagh and zero point witnessed this tinkering. This also happened on the footpath of Rokeya Sarani and maybe, in other areas as well. Then the railings on the side of footpaths are also replaced when repair of the damaged portion could be enough. Here it is significant to note that the damage is caused intentionally under cover of darkness at night by thieves who are used to stealing manhole covers, rods from railings etc. In the name of development or beautification of roads such exercises are allowed or undertaken but it is essentially a bluff in the name of development.
Right at this moment, some streets in Mohammadpur residential area are being dug, closing the entry and exit points. The purpose is to lay huge concrete pipes (reinforced concrete cylinder pipes) for the sewerage system. The fact is that the area concerned here does not get waterlogged even when there is heavy rain. Importantly, these streets were surfaced with concrete mixture instead of bitumen with provision for sewerage lines to drain out rainwater. The project was completed most probably in 2015 and later narrow strips of sidewalks were added to the streets.
Now these streets are being dug out, rather needlessly, to lay the pipes of greater diameter. Many of the residents had their water supply lines damaged or snapped. What will happen to the gaping hole and the damaged road once the pipes are laid? It is the WASA that is in charge of sewerage lines but road construction or repair is the job of the city corporations. Even if the dug-out soil and concrete chunks are used to fill up the excavated void, it will require asphalt or concrete surfacing. This is sheer waste of public money. Instead of spending the money here, it could be used for more deserving areas where drain water continues to ooze out to submerge local streets or where water gets accumulated after rainfalls for a short duration.